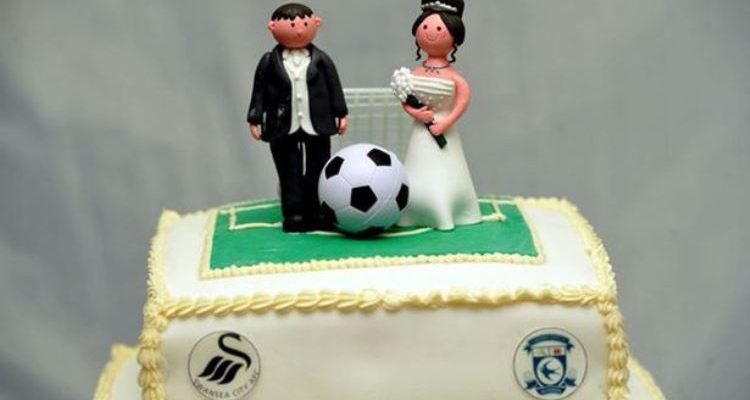 Football mad bride gets a BIG surprise on her wedding day (watch here)
Swansea City fan Angela Govier, 48, was gifted the surprise of a lifetime at her football-themed wedding when she received a personal message from her favourite player- Gylfi Sigurdsson.
For many the wedding day is the highlight of a lifetime, but Angela Govier's was marred by upset as she had scheduled the event at the exact same time her beloved team Swansea City were set to hit the pitch against Crystal Palace.
Not wanting the bride to be upset on her big day, one guest went beyond the call of duty in an attempt to cheer up Angela and traveled to the match to record a little message from Icelandic player Gylfi Sigurdsson, just for her.
It goes without saying that Angela's shocked reaction is priceless as she realises just who has sent their best wishes for her big day. Her Cardiff City fan hubbie Mark, 49, also gets a mention, with the handsome professional footballer advising him to "treat her well".
Watch Angela's reaction  here:
Angela and Mark nuptials were a football-themed dream come true in Wales on February 6, as the couple dedicated themselves to immersing their guests in a sporting experience which united their two beloved teams- Swansea City and Cardiff City. Not only were tables themed to the clubs, but visitors were treated to football-shaped chocolates as wedding favours and Cardiff mugs to take home.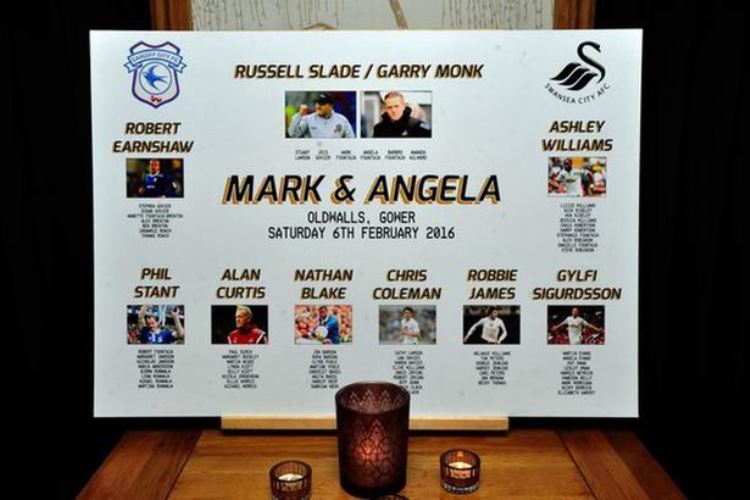 Meanwhile Angela is said to have walked down the aisle donning her Swansea City scarf and the wedding pictures were shot at Swansea City's Liberty Stadium.
You can only admire the dedication of these die-hard fans, and wish them many happy football matches together for years to come!