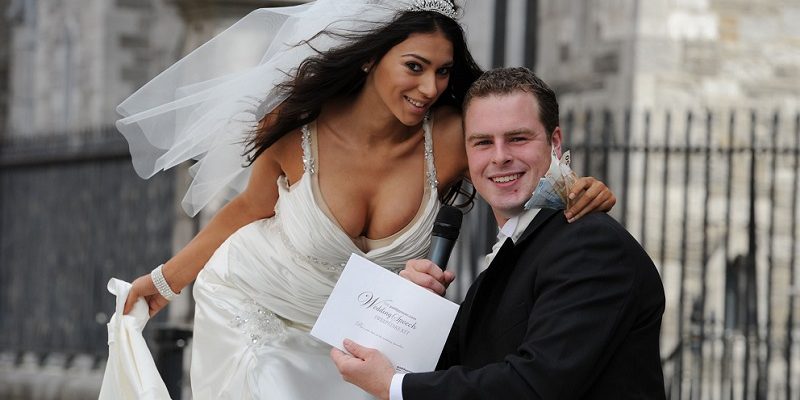 Gerogia Salpa wearing an engagement ring
Pictures of the Irish model have emerged showing Georgia Salpa wearing an engagement ring. So has Joe Penna popped the question?
Irish glamour model Georgia Salpa may have stepped out with no make up on today…
But she made sure NO-ONE was looking at her face by flashing an enormous diamond ring on her wedding finger.
The former Big Brother contestant has been in a relationship with millionaire businessman Joe Penna for the last two years.
Stepping out in London today, barefaced and wearing a tracksuit, the 29-year-old prompted engagement rumours by sporting a rather eye-catching diamond ring on the third finger of her left hand.
Of course, there's always the chance that the flashy ring is just a gift for Georgia after passing her driving test this week, or maybe an early Christmas present.
But judging by the size of that thing, we're placing our bets on an engagement. Stay tuned for more news!
Featured image-Flickr