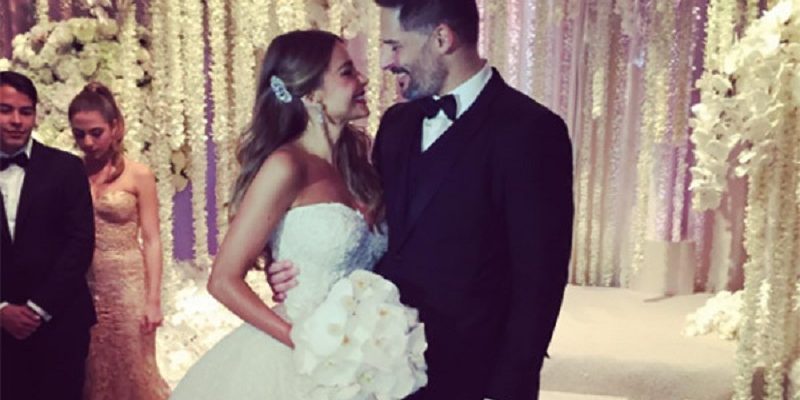 Get Sofia Vergara's wedding makeup look for just £24.50
Sofia Vergara looked as beautiful as ever when she married Joe Manganiello last week, here's how to get her wedding makeup look for just $36.70 or £24.50
Modern Family actress Sofia Vergara had brides everywhere coveting her flawless wedding make up, now it has been revealed that her entire look cost an affordable $36.70 or £24.50 – ideal for brides on a budget. Sofia has revealed her beauty secrets so you can recreate her look.
CoverGirl spokesperson Sofia turned to the American cosmetics giant to create her wedding make-up palette. Outlast All Day Primer was paired with Outlast Stay Foundation in Classic Tan colour to create a flawless long-lasting base; both products cost $9.80 (£6.52).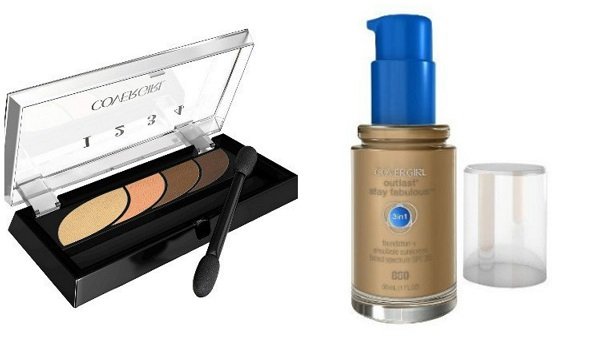 For Sofia's eye makeup, Covergirl Perfect Point Plus Eyeliner in Chestnut colour ($5.74) and Go for the Gold eyeshadow ($7.99) was applied to create a metallic shimmer finish. To finish two coasts of Lashblast Volume Mascara was applied for dramatic lashes.
A limited edition Outlast Longwear Lipstick called Sofia in Love was created especially for her big day. The lipstick was released just before the wedding along with the following statement from Sofia.
There has been a lot of planning for my upcoming wedding, and I wanted every touch to be very personal to me. Luckily, being a COVERGIRL has its perks and I worked with the brand to create a custom lip shade from my favorite line — Outlast Longwear Lipstick. You are getting a first look at my custom COVERGIRL lip shade, 'Sofia in Love,' which I'll be wearing as I walk down the aisle. I decided to go with a rich, red shade that is long lasting and will keep my lips moisturized all day."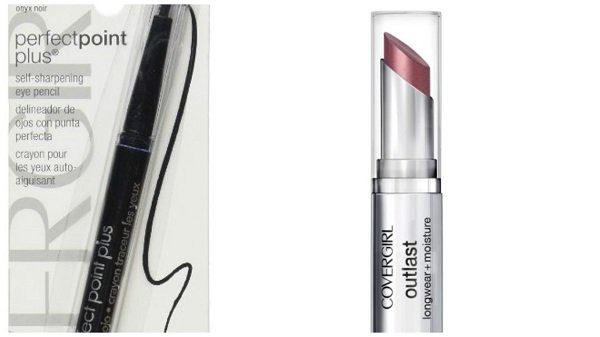 While CoverGirl products are not sold in Ireland they are readily available to buy online.
Featured image credit: dailymail.co.uk