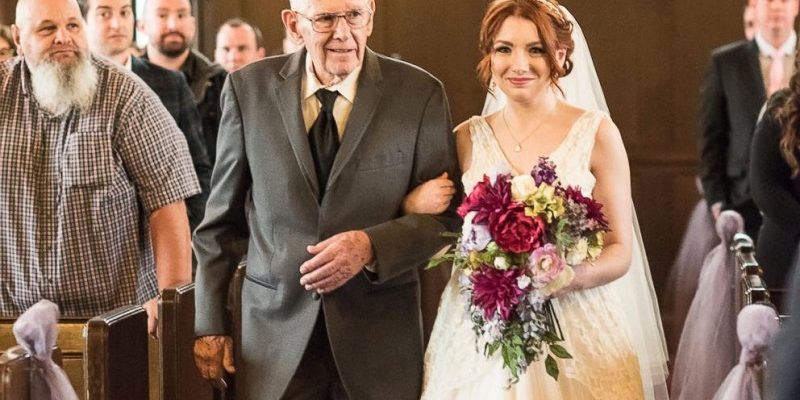 Granda walks 3 generations of women down aisle in same dress
It's not every man that has the honour of walking three generations of women down the aisle – all of them wearing the same vintage wedding dress
Julia Cain followed in the footsteps of her mother and grandmother by wearing the same wedding dress they wore, accompanied by grandfather Harold.
Julia's father sadly passed away in the 1990s and Harold stepped up to do the honour of walking his granddaughter down the aisle. Much to his delight Julia wore the vintage family heirloom dress that carries many happy memories for him.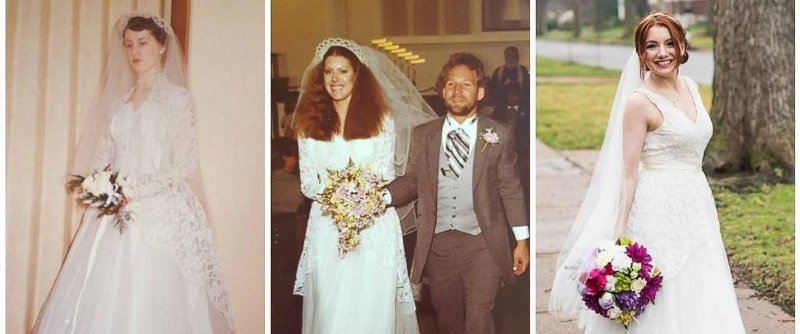 Harold's first wife Phyllis Jo Raymond bought the dress in May 1953, she wore it with a hoop skirt to add more volume. Next Julia's mother Susan Kay Traver inherited the wedding dress, wearing it on her big day in April 1983. An extra lace panel had been added to the jacket to fit her shoulders seeing as she is much taller, and the hoop skirt removed. Next it was Julia's turn; she removed the jacket and added a waist sash to the dress for her nuptials on March 16th 2016.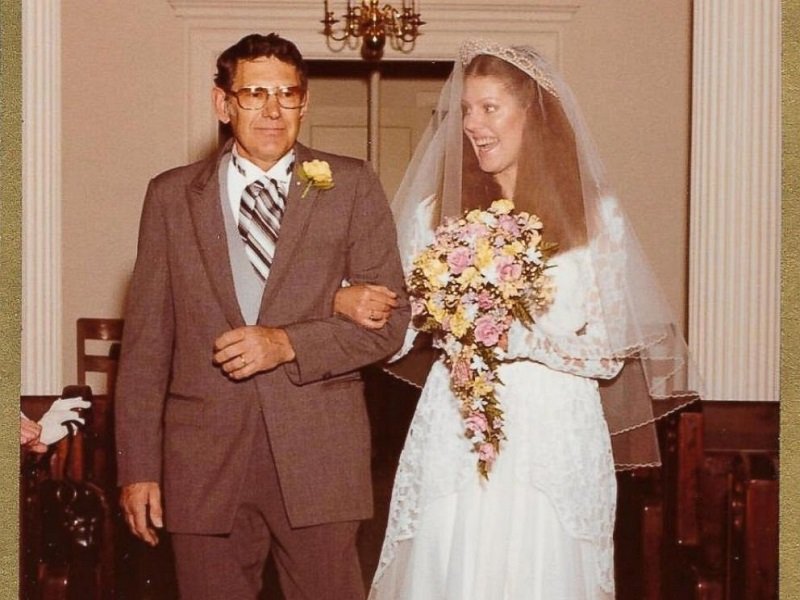 Julia told ABC News:
Harold has walked with all three women who wore the dress: his first wife, my mother and me.

Several months of work with a local tailor, two crinoline skirts, and one intense cleaning later, it was perfect.

I would absolutely recommend reusing a heritage gown to other brides. I ended up with a one-of-a-kind gown and a fantastic story at a fraction of the cost of many new dresses."
Featured image: www.abcnews.go.com