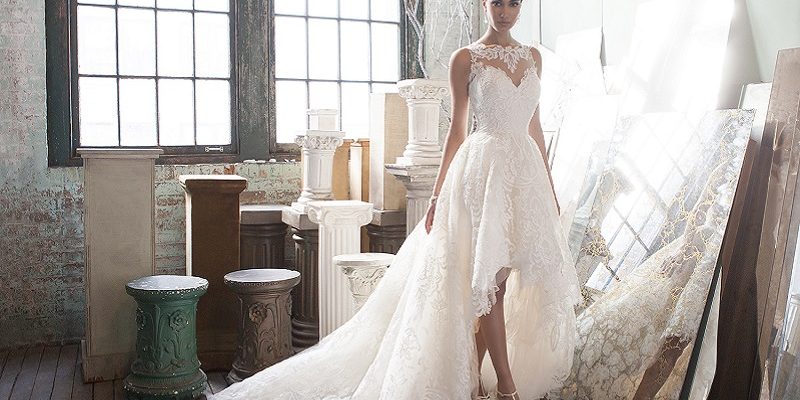 High-low hemlines – top 23 asymmetrical wedding dresses
The long and the short of it is… high-low hemlines are in. Here's our top 23 asymmetrical wedding dresses to suit all tastes
A bold and modern approach to the ball gown, asymmetrical wedding dresses have a higher hem at the front and dip at the back to give brides the best of both worlds – a traditional dress with a modern edge.
Short and sweet
The clocks went forward this week signalling longer days and the fact summer is well and truly on its way. These short asymmetrical styles are ideal to keep brides cool (if necessary!) during the summer months and would look fab at a city wedding.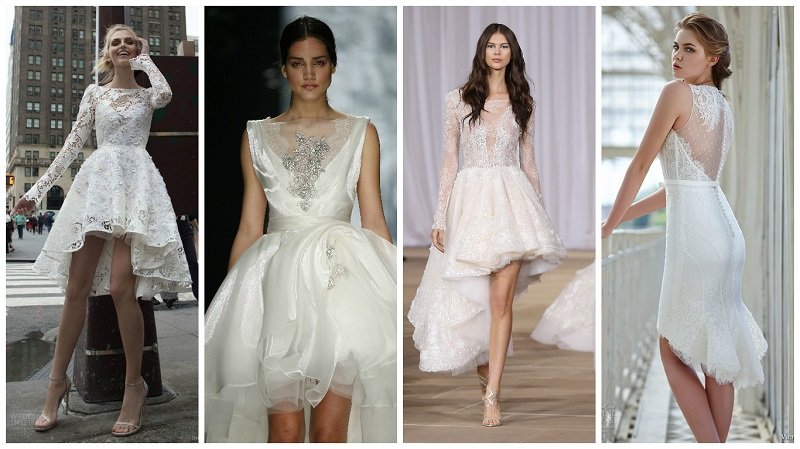 To the knees please
For a more modest take on the high-low trend opt for a longer-length style that brushes the knees.
We love the drama of the Justin Alexander style (featured) – the front of the dress stops just above the knee before sweeping back into a long chapel length train. Again this look is perfect for the bride looking for a fashion forward look that doesn't stray too far from the traditional wedding dress shape.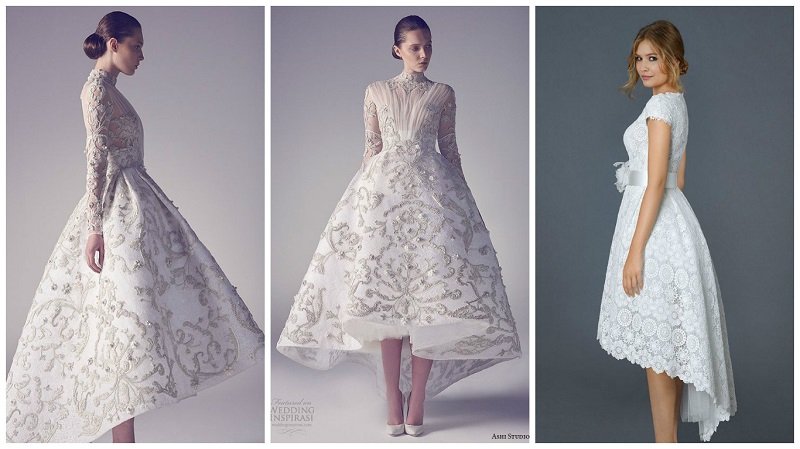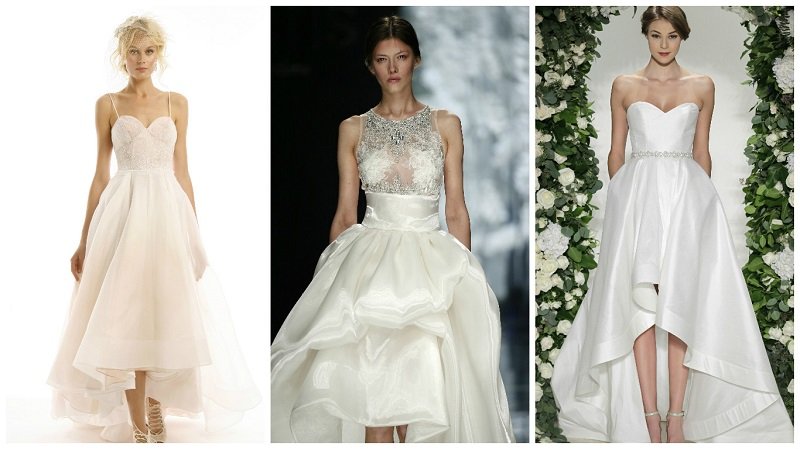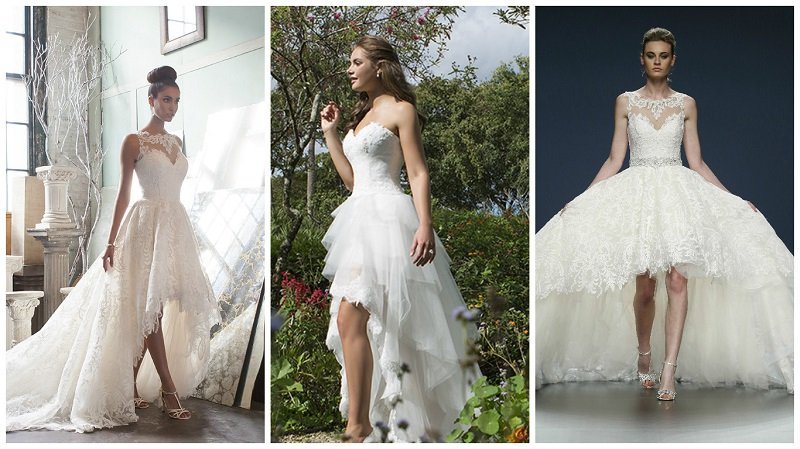 Full length
Floor length asymmetrical gowns offer brides the opportunity to rock the high-low trend without revealing too much leg.
Pair your high-low dress with statement bridal shoes for added impact.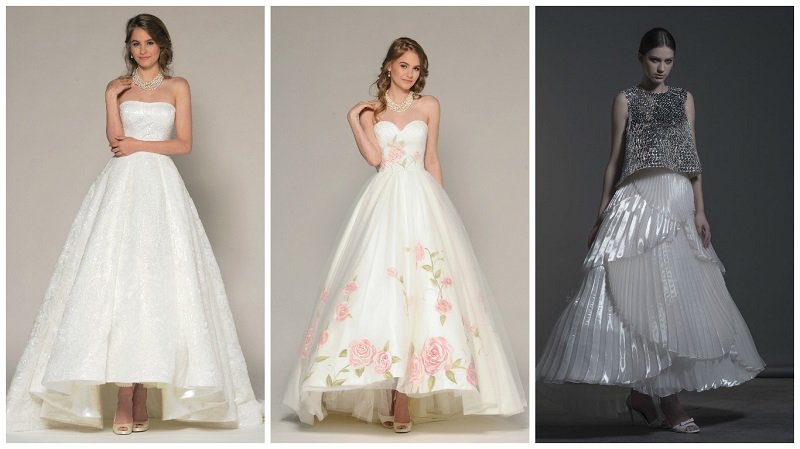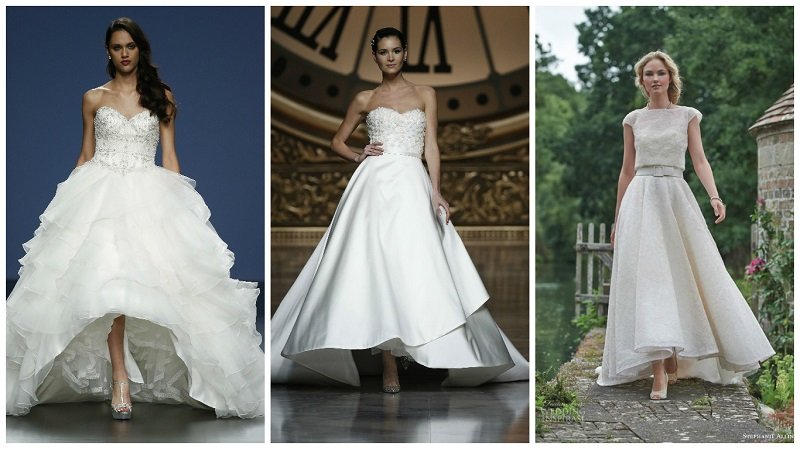 Variations
If you like the look of high-low dresses but don't wish to go for a shorter hem, you could consider a gown featuring a peplum or overskirt – both styles are a little similar to the asymmetrical shape and are extremely figure flattering.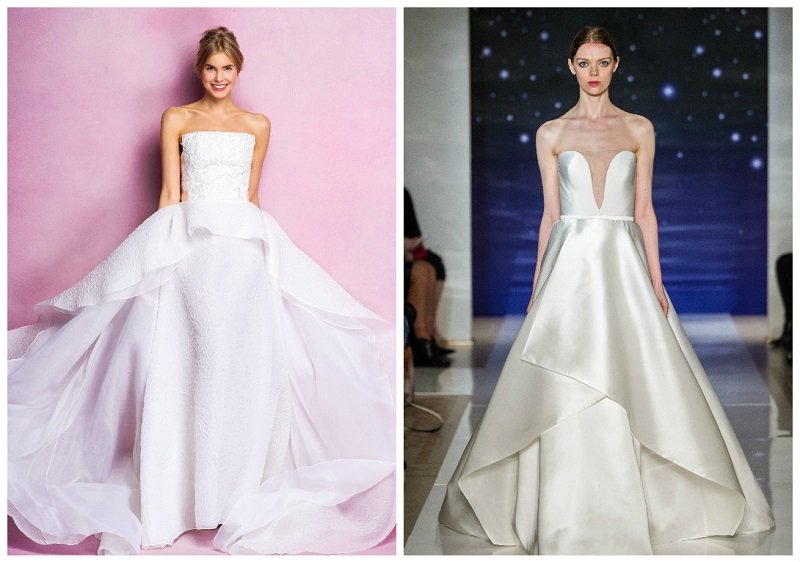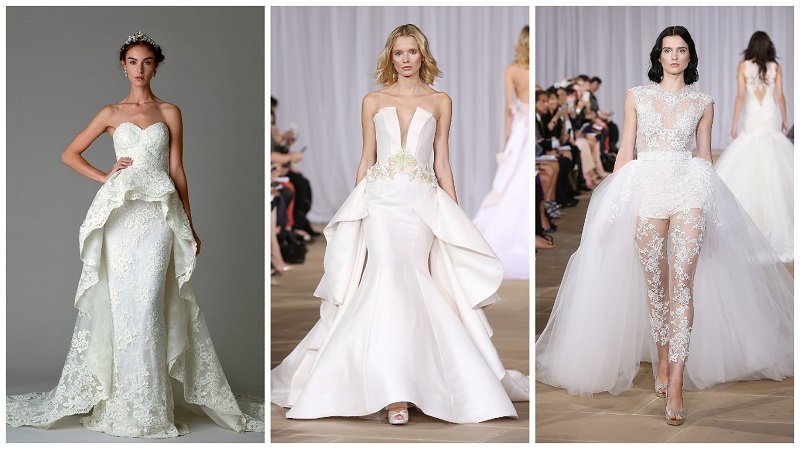 Featured image credit: Justin Alexander