Couples choosing a honeymoon often search for that 'once in a lifetime' experience and the Caribbean island of St. Lucia offers exactly that…
St. Lucia is located in the heart of the Caribbean Sea and is renowned for its natural beauty. As you would expect, the climate is tropical with idyllic palm-fringed beaches, pristine white sand, crystal clear azure waters, sunshine – and plenty of it.
The culture is a colourful blend of African, French and English heritage and travelling through St. Lucia is a feast for the senses; you'll experience a landscape of lush rain forests, jagged mountains, and busy bustling streets with the melodies of Caribbean music and smells of mouth-watering local cuisine wafting in the air.
Mustn't miss
Whether you want some downtime after the excitement of wedding planning or you're seeking adventure, you can have both on St. Lucia.
Said to be as exotic underwater as it is above, scuba diving or snorkelling is a must do. You will be blown away by the weird and wonderful fish species and the vibrant rainbow of coral – you may even spot a turtle swimming in its natural habitual.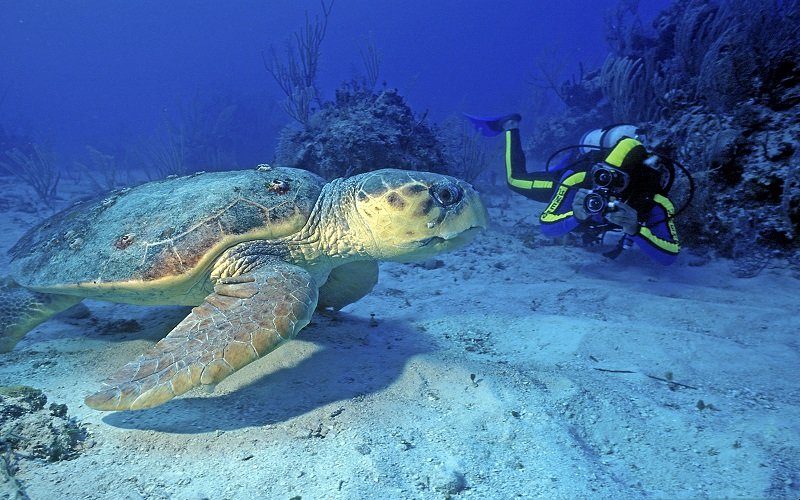 A number of tour operators offer day trips whale watching and dolphin spotting between the months of October and February. It's an exhilarating experience to watch the playful dolphins leap out of the turquoise waters, sometimes 12ft or higher, before spinning their way down to the depths of the ocean.
St. Lucia is one of the few islands in the world that has a drive-in steaming active volcano. You can literally drive right into the crater of La Soufriere and walk between the bubbling sulphur springs and hissing steam pools… take a mud bath if you are brave enough!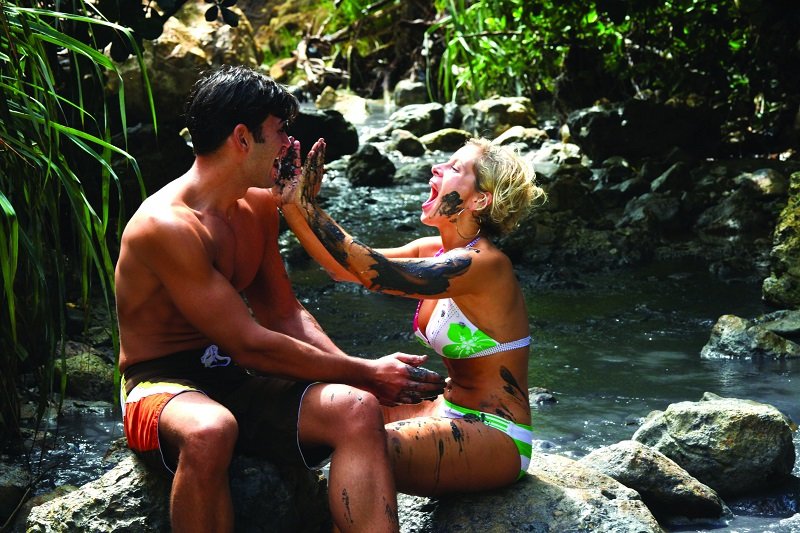 Where to stay
Capital city Castries is the most popular destination among honeymooners, in addition to Soufriere, Marigot Bay and Gros Islet. The north of the island is well known for its active nightlife with a range of restaurants, bars and clubs, for a more relaxed pace of life head south.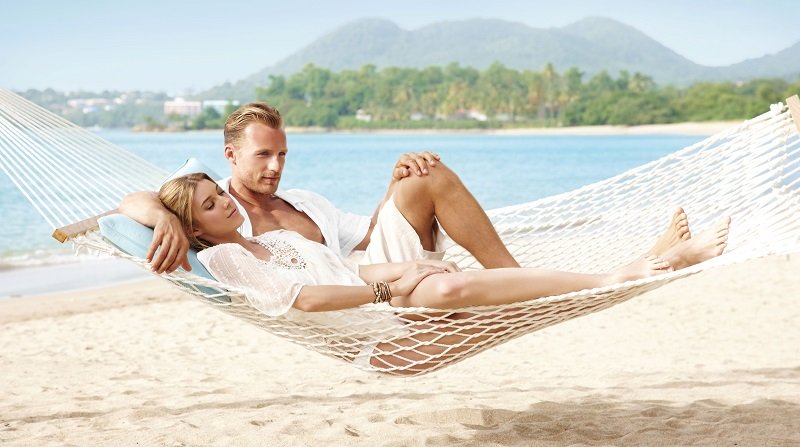 Set on Malabar beach with miles of white sand as far as the eye can see, the all-inclusive Rendezvous Resort, boutique hotel in Castries is an idyllic couples' retreat. By day pamper yourself at the luxurious Spa in the Water Garden, float along the lazy river or snuggle up in an oversize hammock with your partner, then dine by candlelight beachside as the sun sets on the Caribbean Sea.

The family-run Rendezvouz Resort specialise in honeymoons and offer a variety of packages with flower petals in the bedroom, 'Just Us Two' private picnic, Moet et Chandon dinner on the beach, island helicopter tour, sunset cruise and more.
Jade Mountain on St. Lucia's south-west coastline was designed to be 'in harmony with nature' and is a sanctuary of infinity pools, rugged stone pillars and open outdoor terraces, with the Piti and Gros Piton mountains as its focus point.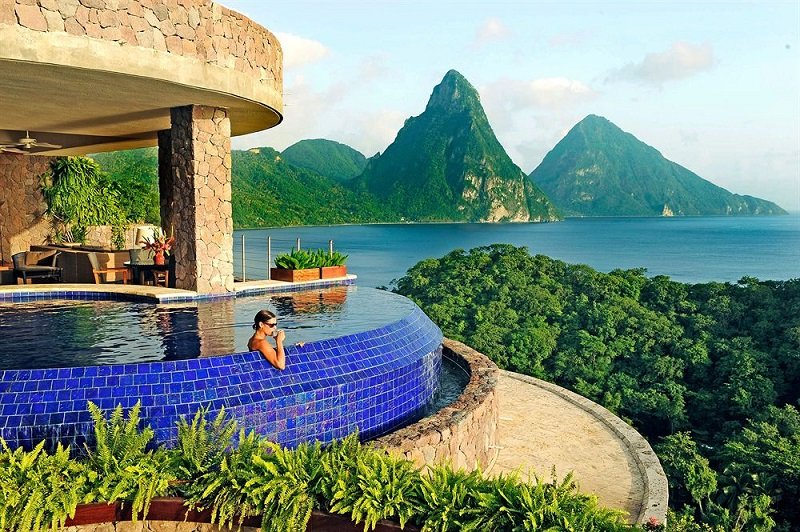 Jade Mountain is a popular choice for honeymoons who are seduced by the spectacular setting, luxurious spa, and 'Total Romance' package which includes sailing on skippered resort yacht Serenity, fine dining and French champagne, jungle biking, and a tour of the Diamond Mineral Baths.
How to get there
British Airways operate regular flights from Dublin to St. Lucia via Gatwick – the direct flight from Gatwick to St. Lucia is 8 hours 15 minutes duration. Saint Lucia is slightly off the beaten track, but worth any extra effort.
Facebook Comments