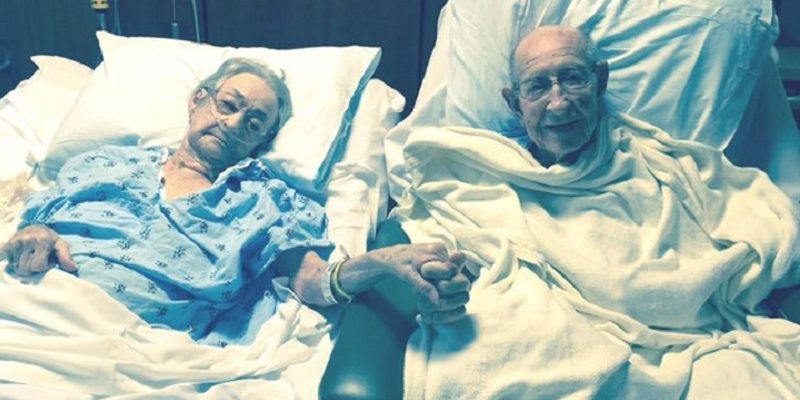 Hospital break rules to put couple married 68 years together
Hospital break rules to put couple married 68 years together – "I just can't be without her," says 96 year old man about the love of his life
A 96 year old man was moved to tears when a hospital reunited him with his wife. Tom Clark and his wife Arnisteen were put in separate rooms at Piedmont Fayett Hospital in line with state regulations not to put two patients in a private room.
The elderly couple spent very little time apart during their 68 years of marriage – the only time they were separated was when Tom was stationed abroad in Korea while serving in the army. They were understandably devastated when they were put in separate rooms in hospital.
Kind-hearted floor director Tina Mann noticed the toll the separation was taking on the sweethearts and made special arrangements so that the couple could be together. With the help of the clinical team Tom can now visit his wife in her room. Once reunited Tom was overcome with emotion and cried tears of joy while squeezing her hand.
A clearly delighted Tom told hospital staff:
I just can't be away from her. She's the finest woman in the world."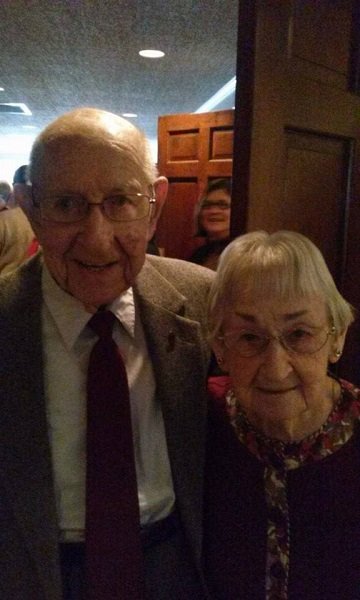 The couple consented to Piedmont Fayett Hospital sharing the photo of them together and the snap has since went viral, with hospital staff and friends of the couple posting comments. One person wrote that the photo reminded them of a scene from romantic movie the Notebook, others thanked the hospital for breaking the rules.
Kursty Grant Guild commented:
They have both been my patients and to say this is true love is an understatement."
Betty Bowden posted:
This was the highlight of the day to see the faces of these two light up when Mr. Clark entered the room, the love they have for each other was overwhelming, tears from everyone looking at them. Can truly say this is a case of true love."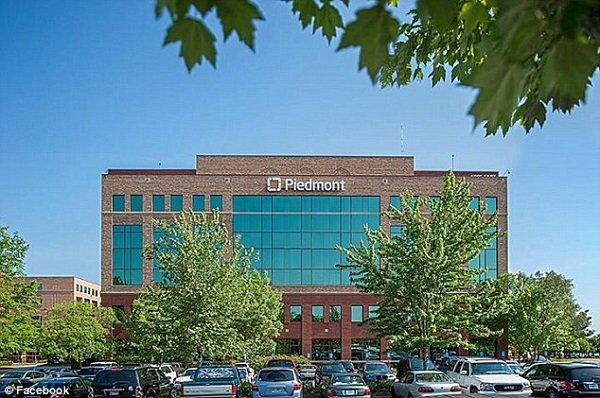 Featured image credit: Piedmont Fayette Hospital, Facebook