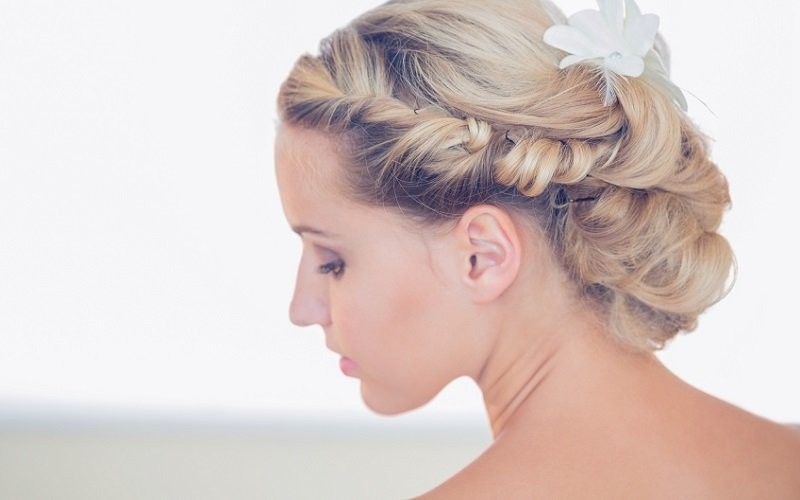 How to Avoid Wedding Hair DISASTERS
Easy Weddings
To avoid wedding hair disasters on the big day forward planning is the key and here are WJ's tips for keeping those bad hair days at bay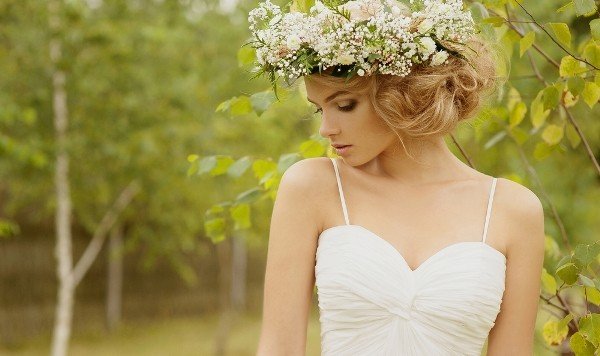 The team of experts at Hairtrade know that having picture perfect locks means you'll feel great, so have put together their guide on avoiding any potential wedding day disasters. From experimenting with colour and styles ahead of the big day to handling whatever the weather throws at you, the guide gives top tips and advice. With Irish weather notoriously unpredictable, it's handy to know how to avoid any serious mishaps on the big day!
Hair expert Laura Meredith from Hairtrade.com said: "There's so much to do and think about when you're planning a wedding.
"The dress will always be the number one priority and making sure your hair works with it is really important to your overall look. Doing anything silly with your do before the wedding is a recipe for disaster.

"Trying new colours and styles is a big no – and you mustn't forget to do simple things like booking your appointments with your stylist."
Before your wedding
Avoid experimenting with colour
Trying out a new colour days before you wedding is a big no. If you love it, then great. But if you hate it then you're stuck with a shade you despise on one of the most important days of your life. And you'll have the photos to remind you how much you hate it forever.
If you do want to experiment with colour, then think about it three months before the big day. That way you'll have time to live with it and if you love it, have it done again before the wedding.
Don't try out a new style
Chopping off your gorgeous long locks in favour of a chic pixie cut just weeks before your wedding is a disaster waiting to happen.
If you do decide to go for a drastic new look there are a few things you need to think about – will your dress work with a different hairstyle? What about your hair accessories and veil? Have you taken advice from your stylist? And if you hate it, is there a way you can rescue your hair before the wedding?
Hair rehearsal with your stylist
Whatever you do, don't forget to book a rehearsal with your stylist well before the wedding.
During wedding season stylist appointments on a Saturday morning are like gold dust, so four months ahead, book your appointment for the actual day and book your practice run.
Practice runs are vital. Your stylist can try out a few different looks with your hair accessories and veil and you can agree on the one that works best. That way, on your wedding day, making sure your hair is picture perfect will take no time at all.
Heat styling
We all know blasting our hair with a hairdryer or straightening it every day isn't the best thing to do. So invest in a good heat protection spray to guard your locks against damage or lay off the styling a week before the wedding.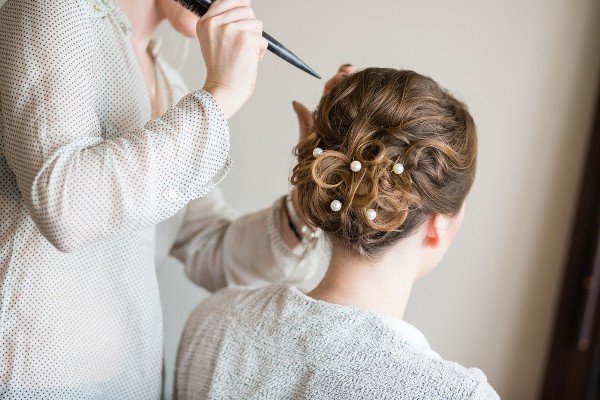 On the day
The weather
The one thing you can't control on your big day is the weather – but you can be prepared for it.
So if it's going to be windy make sure you have plenty of extra hold styling products, if it's humid make sure those unruly locks are tamed and if it's pouring with rain, invest in a gorgeous see through brolly.
Washing your hair
Believe it or not, it's best to avoid washing your hair on your wedding day. Your style will hold much better if hair is a day old.
Don't forget the hairspray
Remember to have hairspray close at hand for the reception so you can freshen up your look and make sure your do stays in place.
Nothing's worse than stray locks so keep them under control.
The wedding party
Throughout all of this, don't forget the wedding party – your mum and gorgeous bridesmaids. Make sure their do works well with yours and looks amazing with whatever they're wearing. Remember, they're going to be in all the pictures too!!