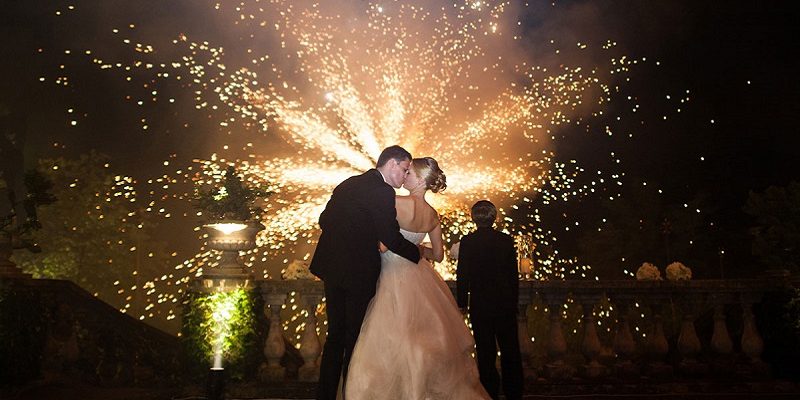 How to have a magical wedding fireworks display
Wedding fireworks create a show-stopping talking point and are a magical way to mark the start of married life – here's all you need to know…
While fireworks were once associated with Halloween and New Year's Eve, now firework displays at weddings are becoming increasing popular – at any time of the year.
Donal MacMahon from Wicklow-based fireworks company Rocket Pyrotechnics, has noticed a huge increase in the number of couples requesting wedding fireworks displays in 2015, so much so that he has already had to turn down twenty New Year's Eve fireworks requests due to being fully booked. Donal says:
A fireworks display builds up a great buzz and sense of excitement. It gives wedding receptions a great boost and the guests all talk about it afterwards."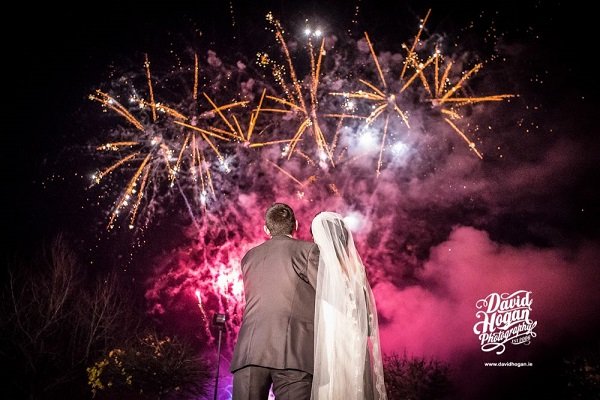 Often scheduled as a showstopping way to fill the 'gap' just after the meal and before the night's entertainment begins, there are numerous options available depending on personal preference and budget. Couples can choose from basic columns of fire fountains for the bride and groom to walk through, to dazzling displays that light up the sky with exploding shells, flickering flares and glitter plumes.
Fireworks displays from Rocket Pyrotechnics cost from €1,500 for eight to ten minutes of stars, aerial and low level effects.

What to consider
Your budget and the venue are the main things to consider when planning your wedding fireworks display says Donal Neill from Pains Fireworks in Derry/Londonderry.
He says the first thing you should do when planning a fireworks display is to contact your wedding venue and ask for permission:
Some venues are not suitable for certain types of fireworks due to the location or the risk of the noise upsetting the residents or locals. So firstly speak to the wedding venue, secondly the fireworks company will need to assess the venue; the site will determine what type of fireworks are most suitable."
When it comes to cost Donal says couples really don't need to spend any more than £1,000. That figure covers the cost of license, setting up the display, travel and public liability insurance. He says:
All use of explosives needs a permit or license – the authorities need to know about it, everything has to be licensed. Public liability insurance is also needed in the unlikely event of a wedding guest getting hurt. A professional operator will take care of these things for you. They will also be able to monitor the weather and determine the safest place for your guests to stand based on factors such as the direction the wind is blowing."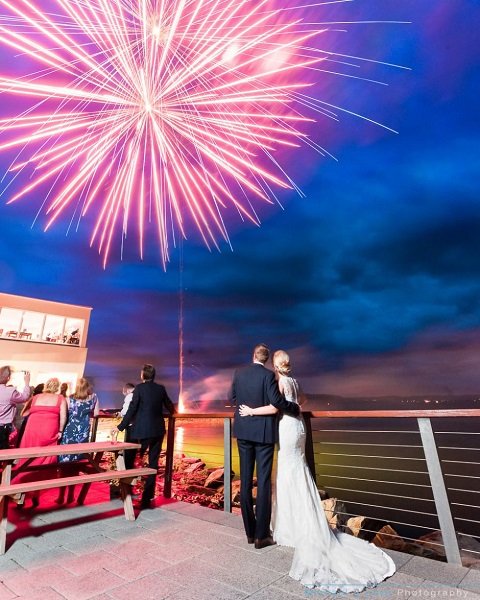 Top tip
Hand held sparklers have a huge photo impact for a very low cost; you can pick up a packet of 10 for as little as £3.95 on Amazon. Ask your wedding guests to line up in rows on either side waving sparklers while you walk through, for a super sweet wedding pic.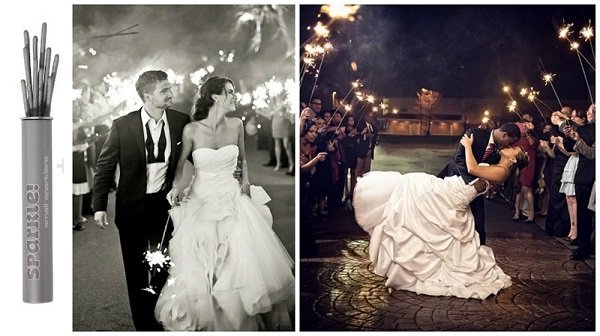 Featured image: www.italia-celebrations.com
It can be tough to find the perfect band for your wedding, but don't worry. Take a look at our new directory which lists the best Wedding Bands, Music & Entertainment in Co. Antrim.