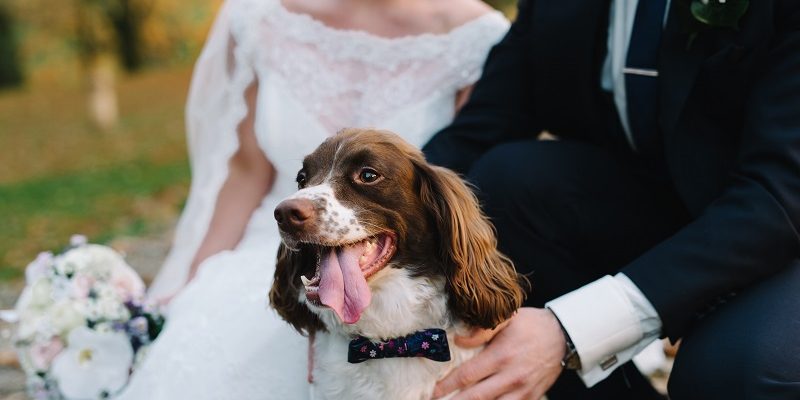 How to include your pet in your wedding day
Involving your pet in your wedding has become an increasingly popular trend among animal lovers across the country – and why not! Here's our top tips for including yours.
Accessorise
Pets wearing wedding-related accessories provide the perfect photo opportunity. Get your pet wedding ready with a colourful dickie bow, tie or tuxedo-style collar. Colour co-ordinate your pet's accessories with the bridal party's colour palette for added 'aww' factor.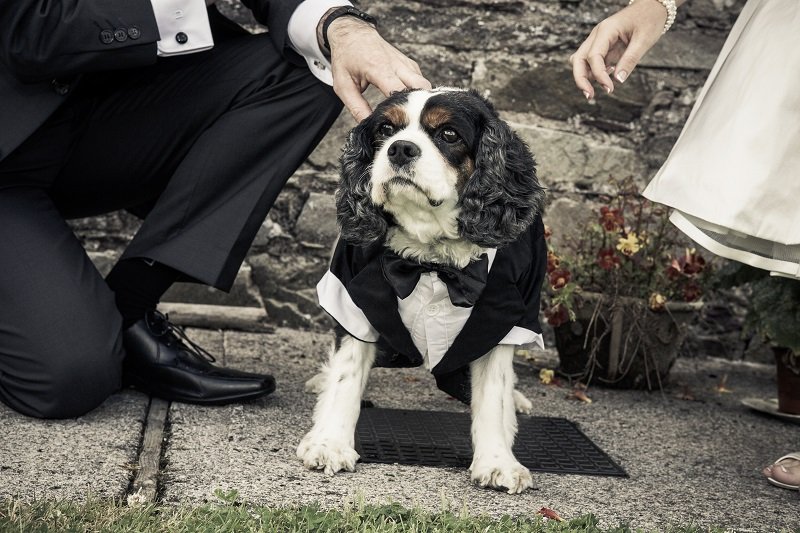 Your pet could carry a sign around their neck with a cute message such as 'Here comes the bride' or 'Our owners are getting married' pictured.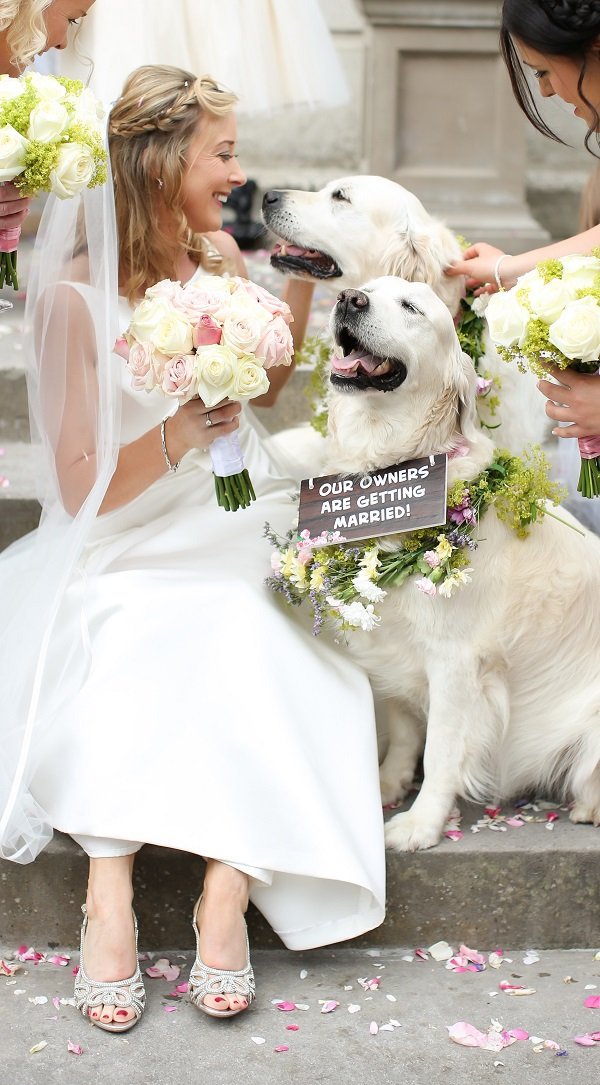 Etsy.com stock an impressive array of animal accessories, from 'dog of honour' collars to sparkling rhinestone necklaces. For a more personal touch consult with your florist about creating a floral crown or collar using your wedding flowers of choice.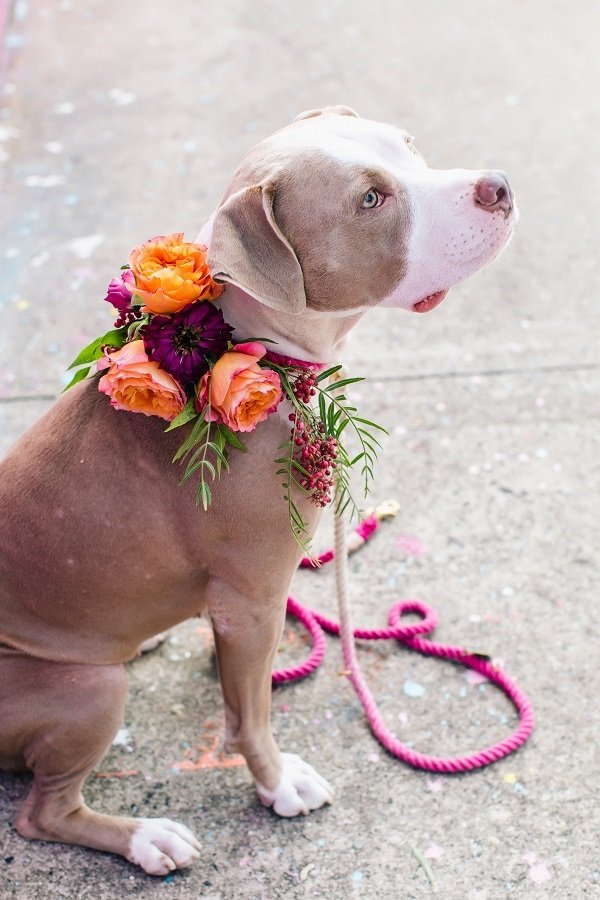 Get them suited and booted
You could go all out and dress your pooch in a suit or tuxedo. Retailers such as Dublin-based pet boutique, Glamour Dogs stock canine bridal wear. To see their doggie wedding dresses, bridesmaid dresses, tuxedos and more, visit Glamourdogs.ie.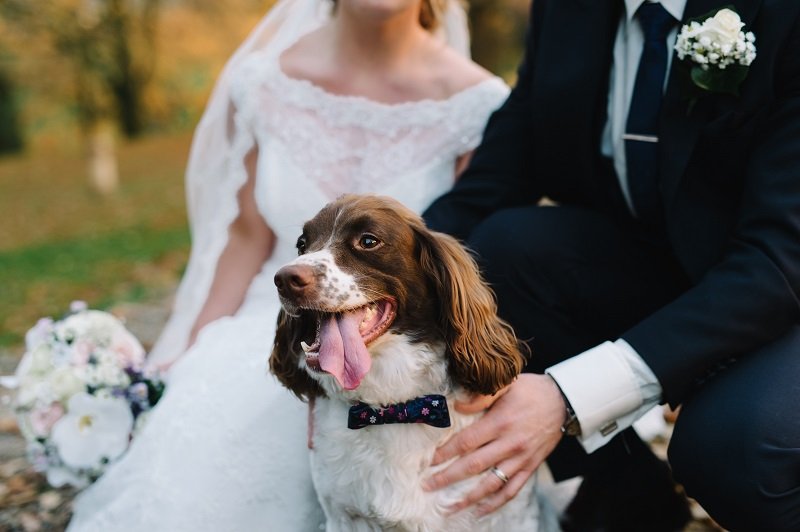 Order a customised cake topper
A personalised cake topper is a quirky way to include your pet in your wedding without actually bringing them along. Cake topper specialists such as Adorable Creations or Totally Toppers can create hand crafted personalised toppers based on your pet's photo.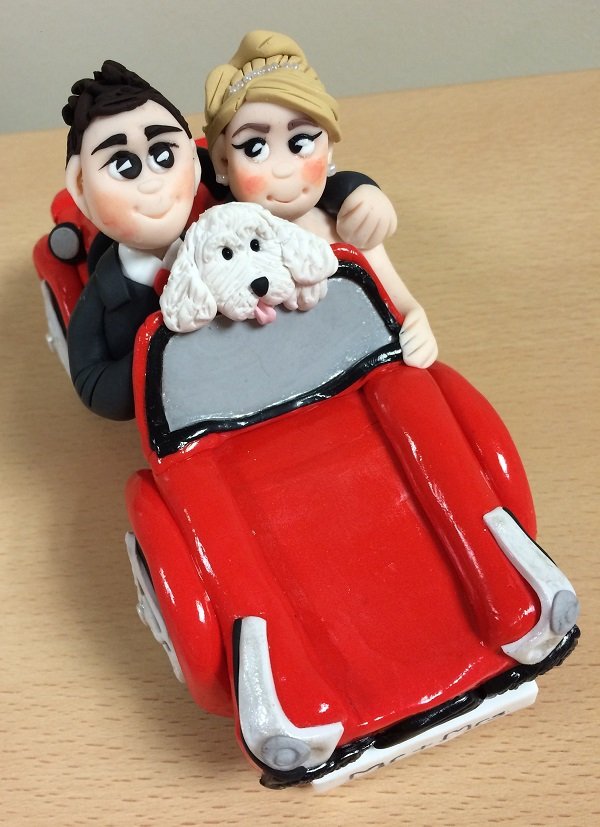 Use them as a ring bearer
Some trusting couples use their dog as a ring bearer. Watching your dog trot down the aisle with a ring pillow attached to his collar would be an adorable, but potentially unpredictable situation. To avoid mishaps practise walking your dog in large crowds and gauge their reaction, after all they will need to walk down the aisle with a lot of people looking at them.
Have an exit plan in place, arrange for someone who is not attending your wedding to come and take them after they have completed their duties.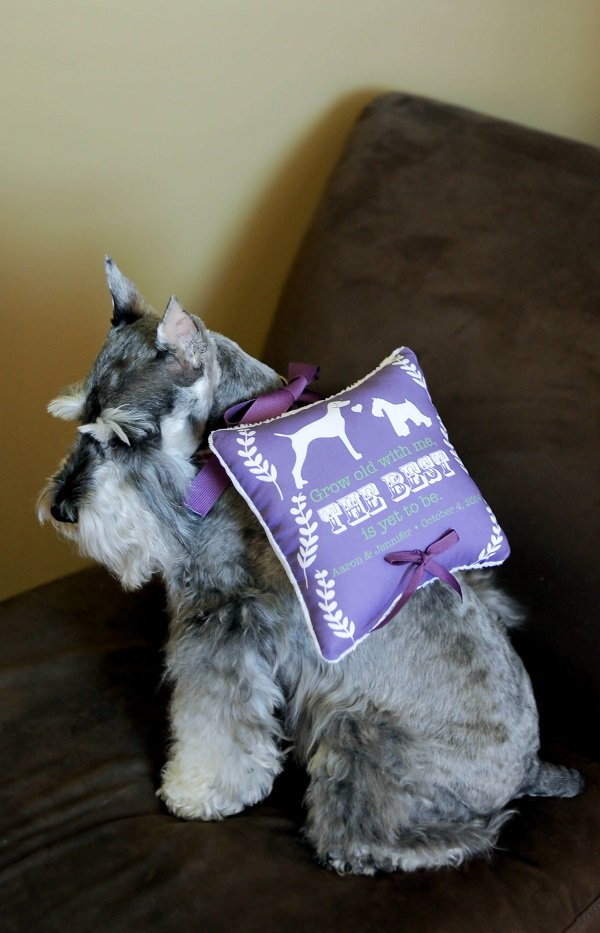 Straight from the horse's mouth…
County Down couple Nicola Davis and Gavin McLoughlin tell WJ why they invited a very special member of their family to their wedding – their beloved horse Yogi Bear. Yogi wore a stylish grey suit, crisp white shirt and stripy tie. His outfit was custom made by Nicola's friend.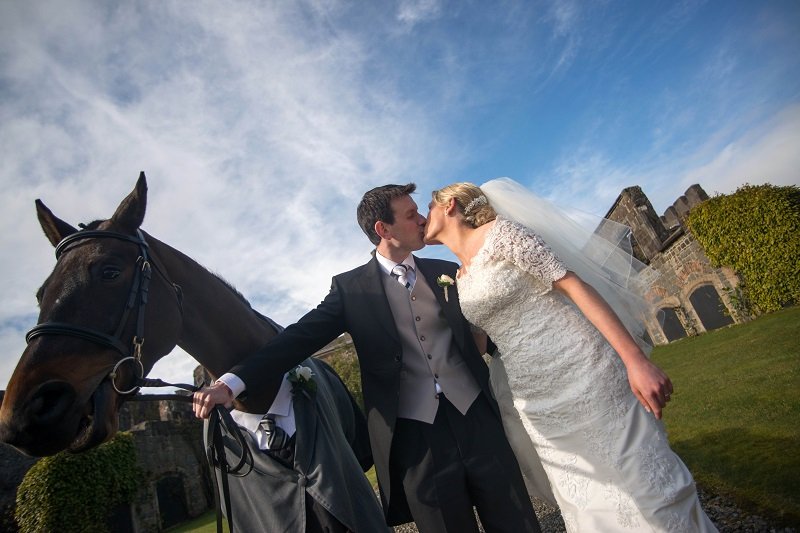 "My husband had previously dressed up the family's Jack Russell in a tux for his sister's wedding, and let him loose around the marquee with the guests," Nicola laughs. "We thought if we could dress up a dog then why not a horse!

"We have had Yogi for seven years now and he is a big part of our lives, our friend brought him to our wedding at Lissanoure Castle so that he could have his photo taken with us."

The wedding guests' reaction to the unexpected animal addition was priceless Nicola recalls, "They were a bit like the paparazzi!"