Brides tend to forget about a little self care and love when they are busy planning their wedding.
You want to look and feel your best on your big day, from your hair, skin and nails. If you feel great, confidence will shine through and you'll have a natural glow as you walk down the aisle. If you're just starting on your wedding planning journey, or you're set to say 'I do' some time soon, you'll hopefully discover some new tips and tricks to help you out.
This is our ultimate guide to those subtle non-surgical tweaks and beauty treatments, so that every bride and her bridal party look their best from every angle on the big day! So…here's let's talk about the Face First
Best for pigmentation
The Ailesury Clinic, Dublin offers Ellipse treatments to target pigmented skin due to ageing and sun exposure. Their recommended treatments will make skin look smoother by removing age spots and other uneven pigmentation; skin texture is also improved and many women report that it becomes easier to apply make-up.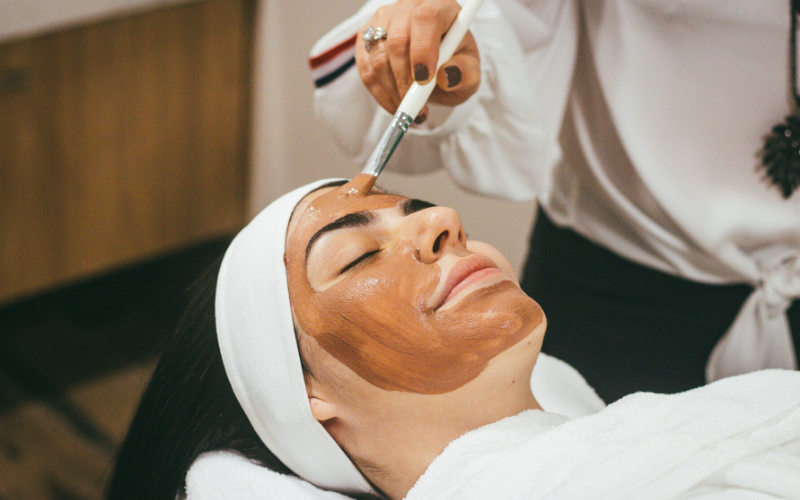 Ellipse treatments are pain-free and most efficient in patients with light skin who are not sun tanned at the time of the treatment. A full face treatment takes less than 20 minutes and you should see an improvement after the first treatment, but up to three treatments may be required to achieve the full effect.
Best for wrinkles
If it's wrinkles you wish to diminish before the big day, then botox 'is one of the most versatile and effective ant-ageing treatments on the market,' according to the experts at Aesthetic Skin Clinic in Belfast.
'Designed to treat facial lines and furrows, anti-wrinkle injections are a purified protein that work by relaxing the facial muscles that, over time, create deep expression lines that age us,' they add.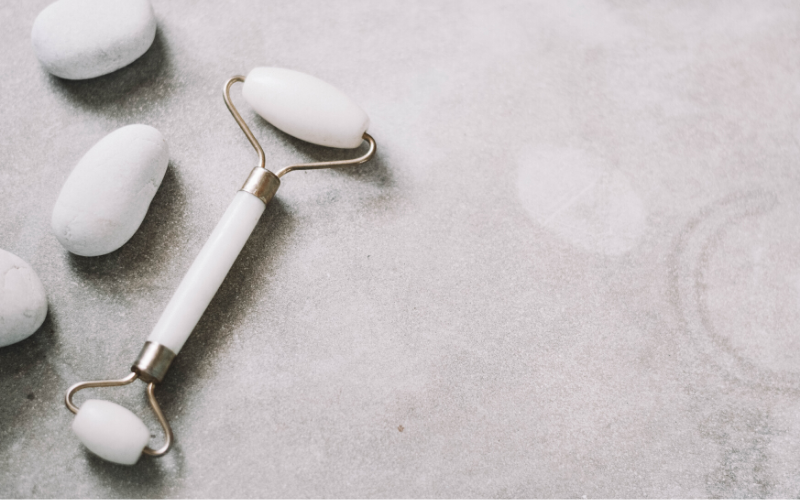 Do bare in mind that it does take a few weeks for the full results to become visible and top ups can be needed, so allow for this with your skin care consultant, however, the results will last for three to six months afterwards – so that's the wedding and the honeymoon covered!
Botox is often used in conjunction with dermal fillers which are intended to smooth the appearance of deep grooves and facial wrinkles. At the Aesthetic Skin Clinic they only use restyle and the Juvéderm range from Allergan, as they are the most natural-looking and advanced dermal fillers available.
'These particular dermal fillers are made up of different molecular structures of hyaluronic acid; a naturally occurring substance that is already in our bodies, and is responsible for water retention in the skin,' their experts explain. Adding, 'When introduced to the skin, the hyaluronic acid based dermal fillers not only volumes, they also gradually integrate within the facial tissue itself. Drawing water to the area and locking in moisture. A lot of patients will notice that the skin itself appears rejuvenated and hydrated as a result.'
Best for lifting and tightening
Offered by Dr Cormac Lynch at Ards Dental Practice in Newtownards, Co. Down or Advanced Facial Aesthetics in South Belfast, a non-surgical facelift using PDO threads. As Dr Lynch explains, 'Resorbable PDO (polydioxanone) sutures, are traumatically introduced to  key areas of the face to subtly and naturally lift loose tissue. In doing so this treatment enhances facial profile, giving very natural results with regards to creating a more youthful and fresh appearance.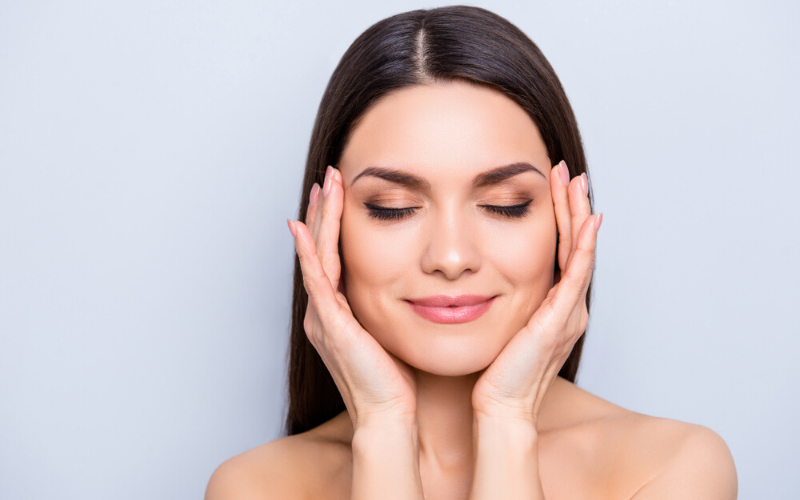 'The procedure takes approximately 30 to 45 minutes to complete. It is a comfortable procedure which has very low reports of pain or discomfort either during the procedure or post-operatively and there are no visible scars or wounds post-operatively.'
A non-surgical facelift does offer immediate results, with a lift at the brow, a defined jawline and a reduction of lines around the nose and mouth all capable of being achieved. Plus, results improve over the first three months with the body's response to the sutures stimulating new collagen formation.
Best for glowing skin
Regular rejuvenating facials and one of our favourites has to be dermaplanning. As the experts at Aura Beauty & Wellbeing in Strabane can testify, a dermaplanning facial is the best way to get a smooth finish to your make-up that to its removal of the 'peach fuzz', and it is fantastic for targeting pigmentation too.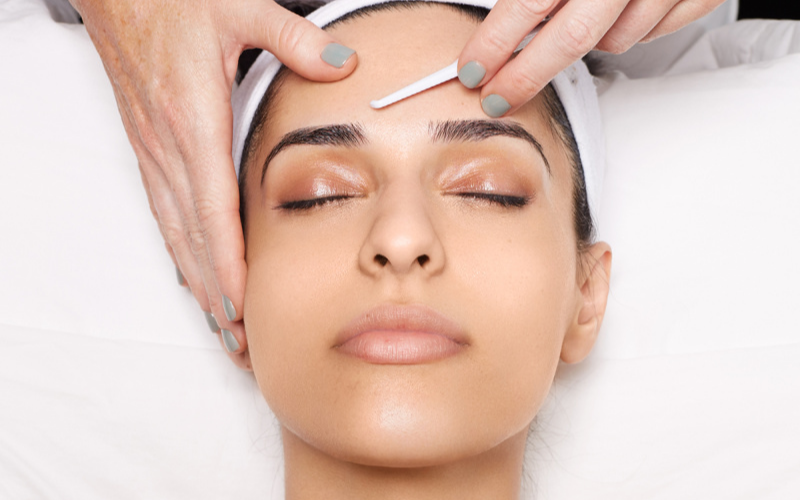 A small blade is used to scrape dead skin away before an enzyme peel is applied leaving you with a glowing complexion and super fresh skin. Trust us, a dermaplanning facial the week before the wedding really is a must!
Best for lips
A more defined lip line or fuller lips can be achieved by using hyaluronic acid based lip fillers to give you the lip line and shape you desire. The easiest and most natural temporary filler is hyaluronic acid (HA) such as Restylane, which is offered at Ailesbury Clinic.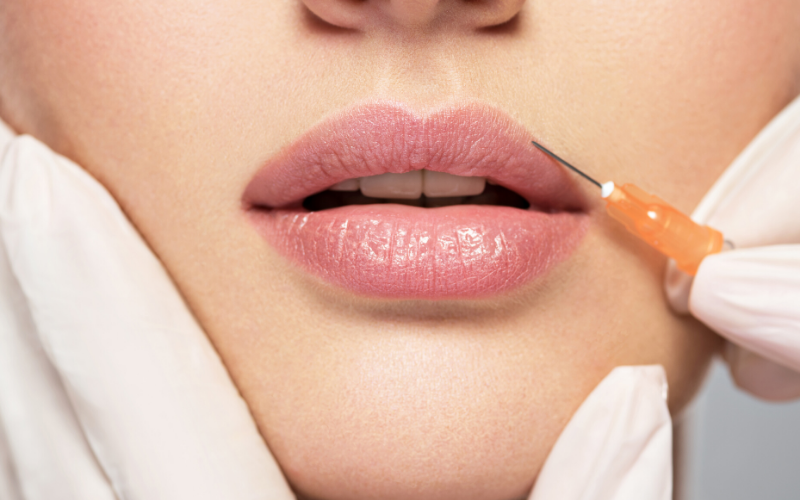 A small amount of filler is injected directly into the lip or lip line to add volume and fullness. 'You can choose to have your lips numbed beforehand with a dental nerve block or a topical anaesthetic. There's practically no downtime and the procedure only takes about 15 to 20 minutes in total. However, you can bruise so do allow for a least three days after the treatment before your wedding day,' advise their experts.
Best for eyebrows
The semi-permanent secret to faking fuller eyebrows that look totally natural, microblading is a must!
Whether a time saving measure to save you pencilling in thin brows, or simply to achieve the best shape brow for your face, you won't regret giving this a go. Do allow four to six weeks for healing and although everyone is different, results can last for approximately 18 months.
READ MORE: Non-Surgical Treatments Targeting Those Troublesome Body Areas