Sean Parker's Wedding
Wedding is Coming and here's our inspiration for a Game of Thrones themed wedding
The return of Game of Thrones is all everyone can talk about and here at Wedding Journal Online we've definitely caught the fever. A Game of Thrones themed wedding can create some of the most visually stunning images and is the perfect option for couples whose favourite shared pastime is vegging out in front of this epic fantasy drama. We're not talking about a full costume affair but a tasteful medieval infusion of nature and beautiful rich colours to add to your day. And if you feel you need another excuse; warm purples, reds and golds are amazing wedding colours for every season!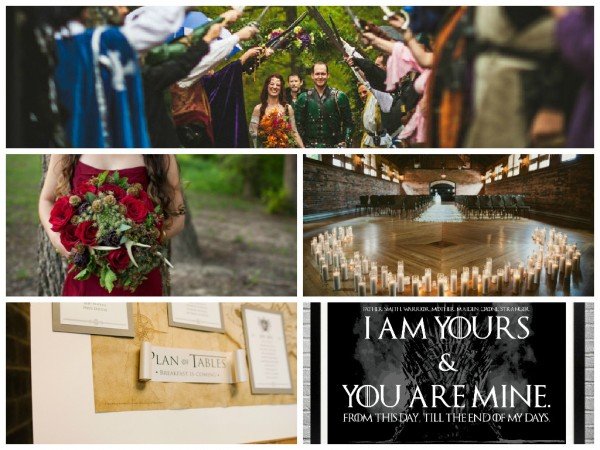 Wedding venue
Game of Thrones uses a lot of breathtaking scenery from right here in Northern Ireland so Irish brides really are in luck! One of our most beautiful Irish wedding venues is Musseden Temple. Situated on the cliffs that overlook Downhill Beach, the area is featured heavily in season two as a filming location for the television series; making it the perfect site to incorporate some authentic Game of Thrones style. Alternatively, the series is shot in some of the most striking areas in Ireland so think of venues with gorgeous scenery and impressive backdrops. For a traditional reception fit for the new King and Queen of the Iron Throne, choose a Castle with high ceilings and enchanting woodland surroundings. For the more rustic, laid back vibe opt for a barn or cabin style venue such as Huntington Castle which incorporates a Castle and a barn venue all in one!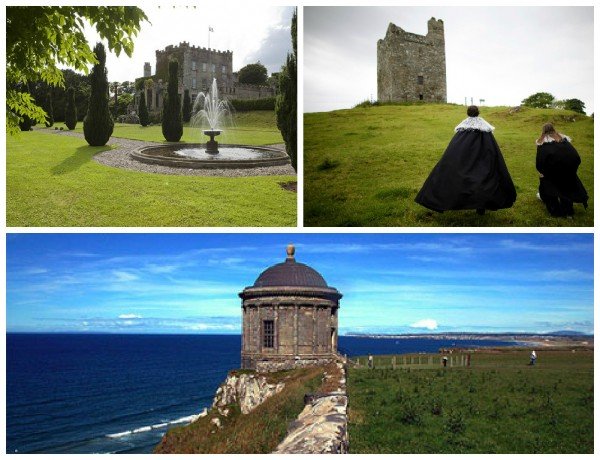 Wedding cake
The cake is the one area where couples can go over the top. Wedding cakes are a great way of pulling all the aspects of your wedding together and really showcasing your theme! Think decorative swords, and Game of Thrones inscriptions such as 'Winter is Coming' and lots of wild flowers. Fear not if a cheese wedding cake is more your style, nothing says medieval banquet more than a cake made of cheese decorated in wild flowers, fruit and figs.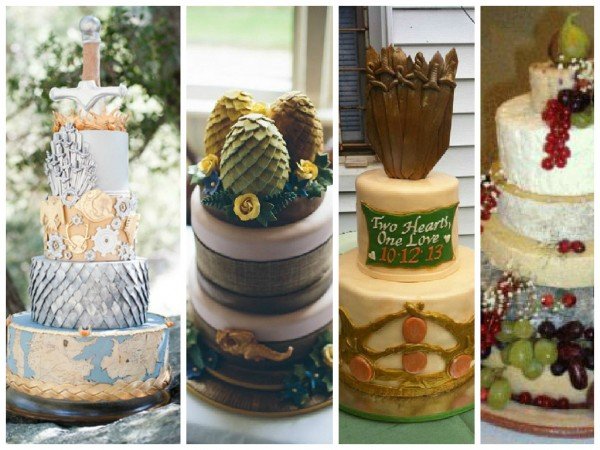 Wedding dress
Game of Thrones inspired dresses are all about flowing material. Grecian style dresses work really well for Summer, where as a dress with a fitted bodice and empire line skirt is more suited to colder temperatures. Metallics are also bang on trend at the moment and they really help to emulate the Royal theme.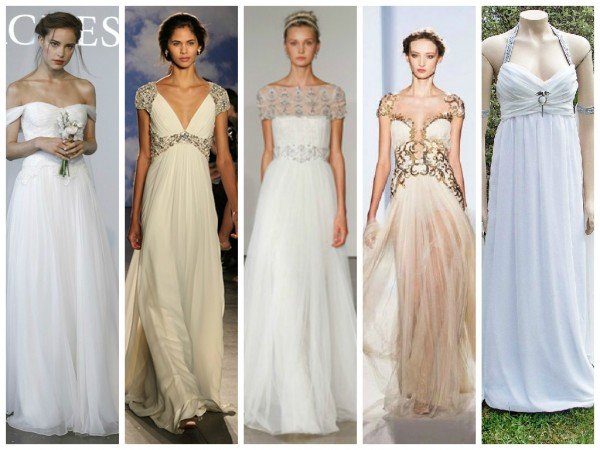 Table plans
Table plans are an excellent way to get creative and showcase your theme. Many couples choose to name their tables after settings or families from the hit book turned TV adaptation. Get creative with the presentation and use a map of the seven kingdoms or the colours of each house.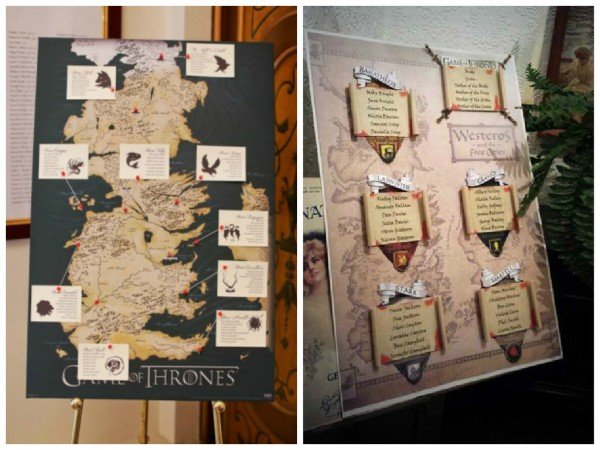 Jewellery
Game of Thrones characters are all about the jewellery and the bigger the better! Make sure you wear a statement piece with colourful stones to set off your look. Rubies signify blood and amethysts are referenced frequently throughout the series as the stone is meant to protect its' owner.  Although you probably want to stay away from large dragon tooth necklaces on your big day, Daenerys Targaryen is frequently featured wearing a more subtle arm cuff which would add a glamorous and authentic touch to your outfit. Take inspiration from Song of Ice and Fire and get; 'moon of my life, my sun and stars' inscribed in your wedding rings!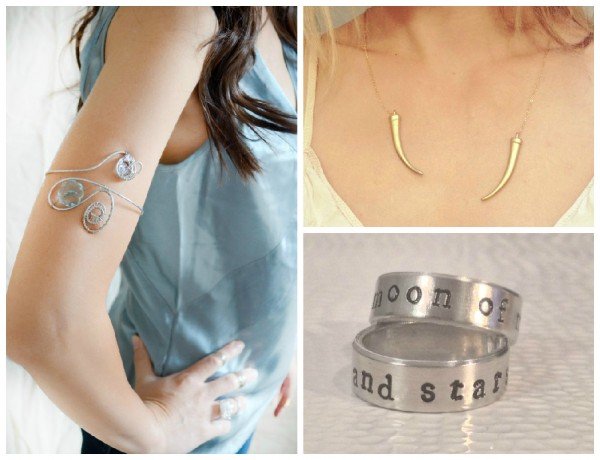 Food
Game of Thrones themed food is all about simple, traditional dishes cooked really well. Serve your guests a rustic banquet using local produce and lots of fresh herbs. If you're looking for a more casual style buffet, dazzle your friends and family with a hog roast feast. The pig cooking on the fire will not only taste delicious but will also create a genuine medieval ambiance! Just try and stay away from fresh hearts- you're guests may not be so keen!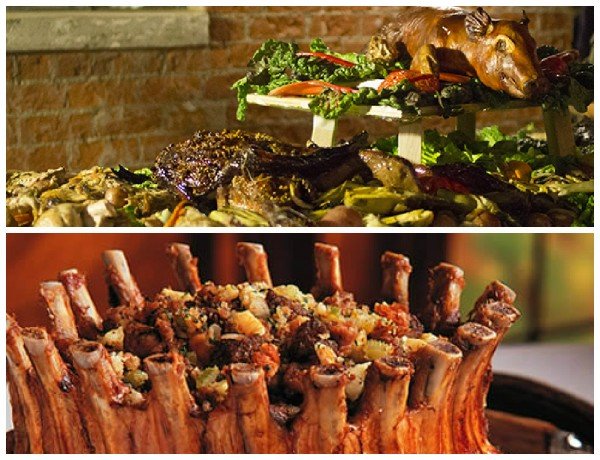 Hair
Game of Thrones wedding hair is all about braids and long flowing waves. Take style inspiration from Daenerys Targaryen with a braided half up and half down style. The iconic Game of Thrones half woven braid looks amazing on any bride!  Weave fresh flowers through the braids or wear a thin garland made of roses and thistles. If you prefer a more archaic look, many Game of Thrones brides are opting for embellished headwear.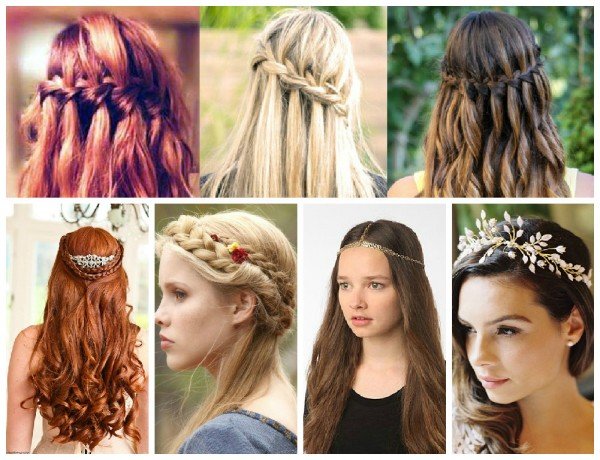 It can be tough to find the perfect band for your wedding, but don't worry. Take a look at our new directory which lists the best Wedding Bands, Music & Entertainment in Newry.