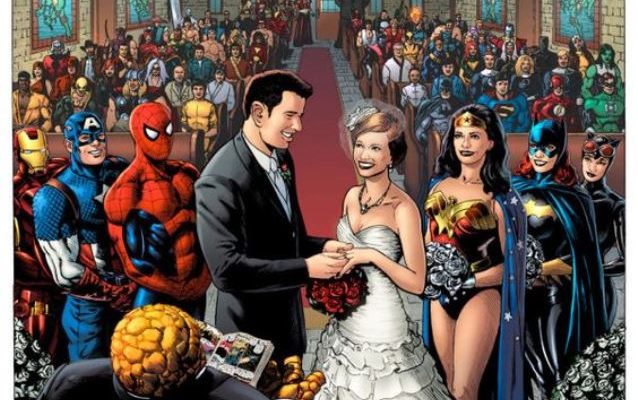 The Very Best Geek-Chic Wedding Themes
If you're into TV series, books, anime or comic books, this geek-chic wedding inspiration is for you.
Do you pre-order the latest video games on Amazon or were you first in the line when a new Harry Potter book was released? Then chances are these geek-chic weddy themes may entice you… Gone are the days when terms like 'nerd' or 'geek' were derogatory. Nowadays the geekier you are the better and the more you embrace and celebrate it, the cooler you are.
If you want a quirky wedding day unlike any other, we suggest you look to some of these cult, geek-inspired themes for inspiration.
Harry Potter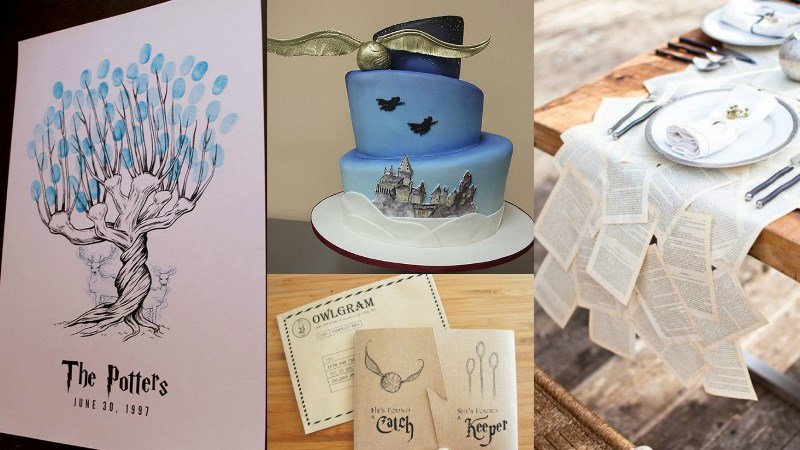 We all know someone who is so into Harry Potter. The wizarding world series has captured the imagination of millions- young and old- and as weddings continue to grow from the traditional to the creative, more couples than ever as going for a Harry Potter themed wedding day. Think red and gold socks, a wand or two and some incredible levitating wedding picture ideas.
Star Wars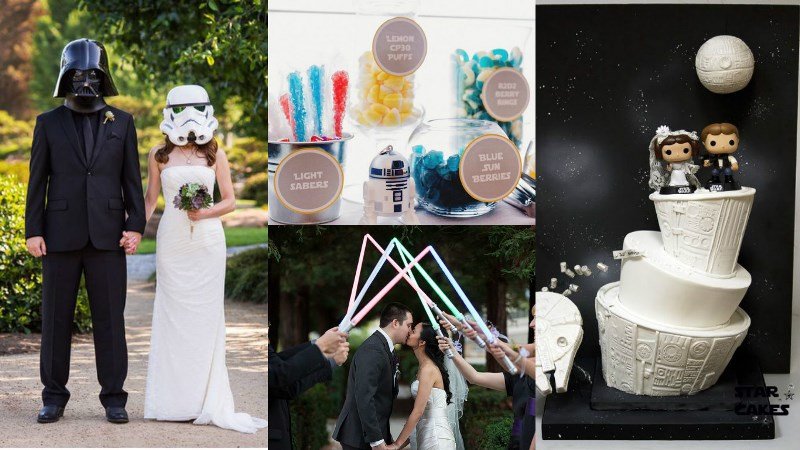 With last Christmas seeing a reboot of the original Star Wars series, the popularity of the scifi masterpiece is through the roof. Whether you're a Han Solo or a Darth Vader, this theme takes your wedding out of this world.
Doctor Who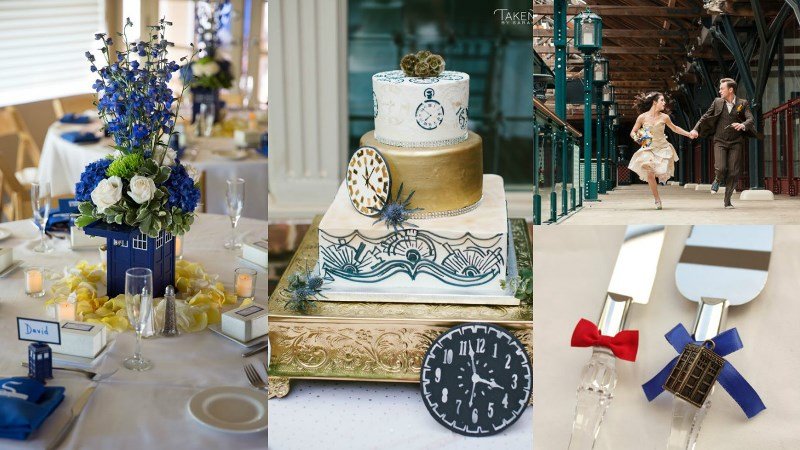 Doctor Who is a British classic that is close to the hearts of many around the world. The Time Lord and his many escapades make for great wedding decor– think clocks and the legendary tardis EVERYWHERE.
Game of Thrones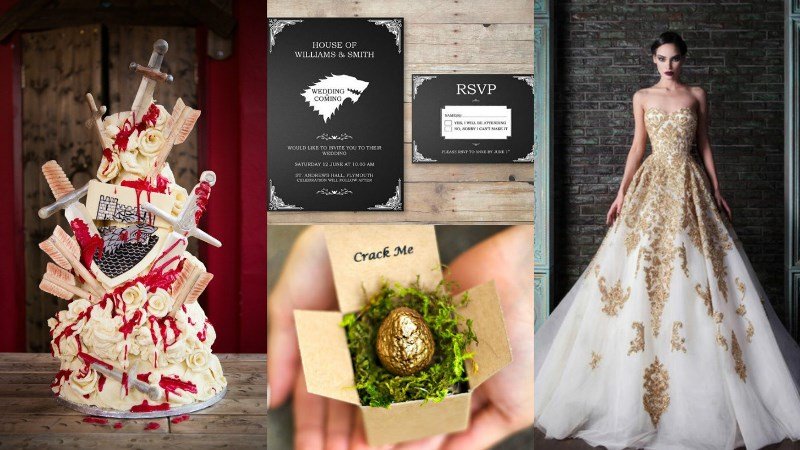 Arguably TV's most violent series has amassed a cult following unlike any other. The medieval details of a Game of Thrones wedding are romantic and nostalgic with an undeniably fairytale quality (albeit a grown-up one). Opt for regal wedding outfits, ornate decor and lots of rustic grub. Oh, and a hog roast would probably be fitting too.
Lord of the Rings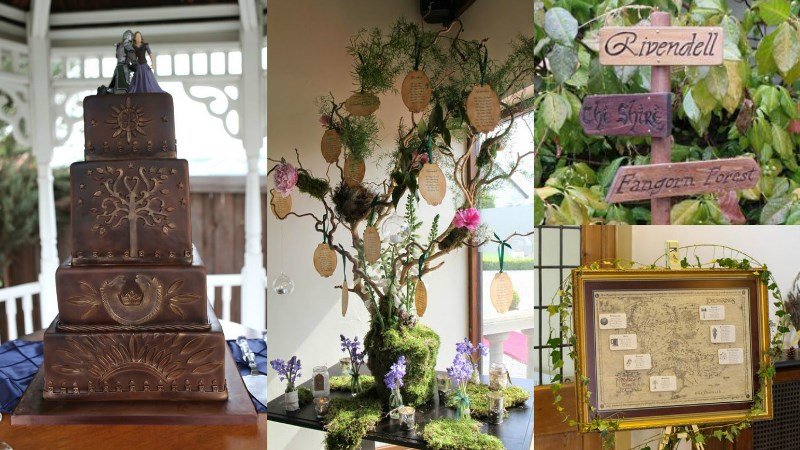 If you're having a Lord of the Rings wedding it HAS to take place outdoors. Its just a given. With fairies, hobbits and a whole lot of magic, this theme has the potential to entertain and excite your guests. Plus, just like a wedding, the whole thing is centred around a ring. Fitting.
Superhero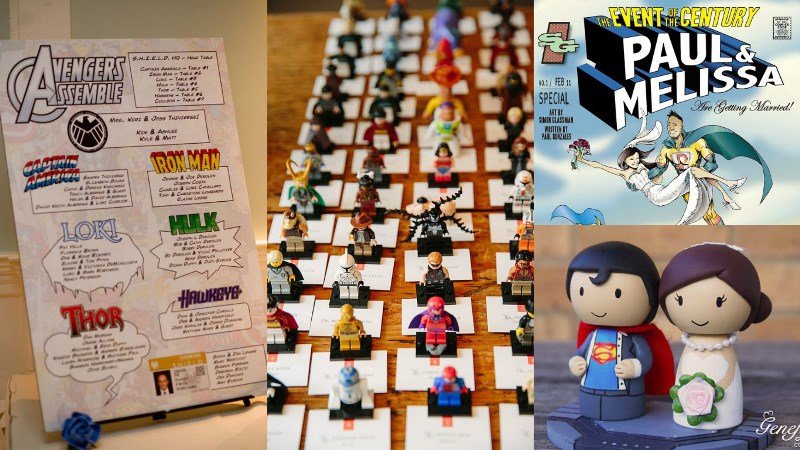 Hey, most brides think their groom is their hero so why not take it a step further and incorporate it into your big day. Whether he's a Batman, Superman, or even a Deadpool, comic book heroes as the bride and groom couldn't be anything but adorable.
 Video Games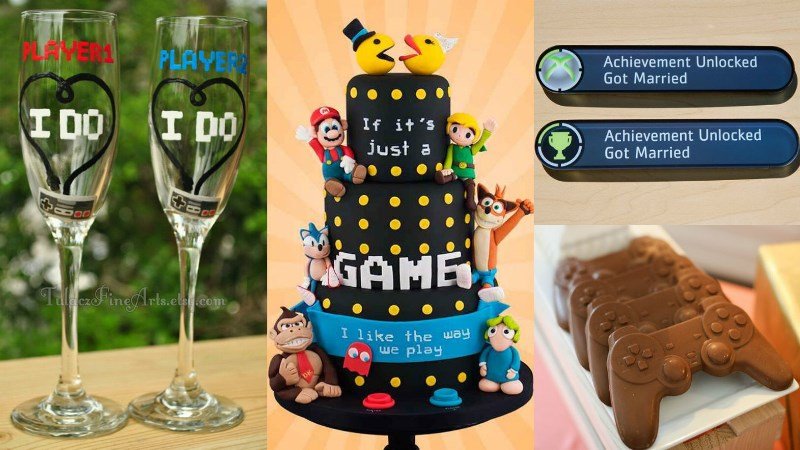 If you and your partner are into video games, then your wedding theme could only be an old school homage to the art. Take relics like Super Mario and combine them with the modern Call of Duty (or The Sims for the soft at heart) to create a digital wedding day you'll remember for years to come.