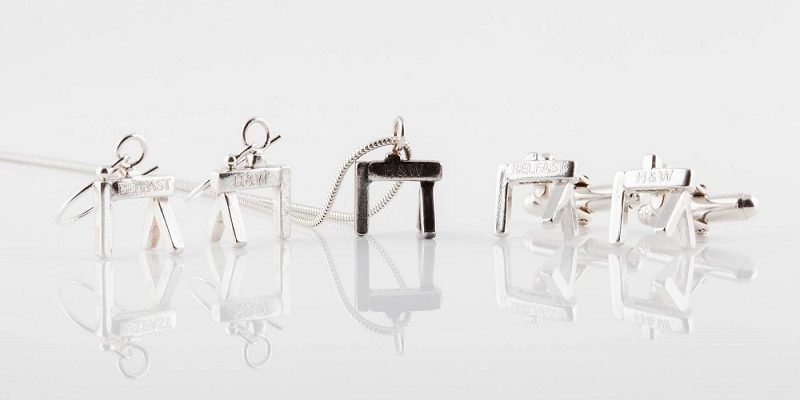 Iconic 3D jewellery from NI Silver
Are you a Game of Thrones fan? Imagine wearing a hand-crafted GOT inspired piece from NI Silver on your big day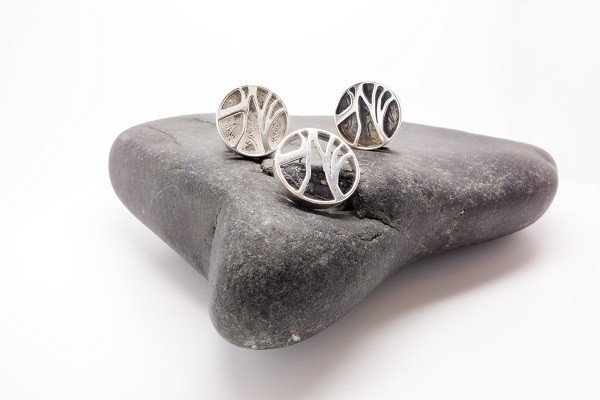 The Dark Hedges are famous as one of the filming locations for Series 2 of the Game of Thrones (GoT).  The Hedges (trees in reality) are located near Ballymoney (SatNav postcode BT53 8TT) and encapsulate the "King's Road", when Arya Stark was escaping from King's Landing.
Ruth McEwan-Lyon, owner of NI Silver, was commissioned by the Dark Hedges Preservation Trust to make a design to capture the mystery and emotion behind this iconic scene.  She has pledged a donation from each sale to help protect these legendary Beech trees.
Ruth has also created designs based upon the Belfast Cranes, Scrabo Tower, Giants Causeway and the Titanic Visitors' Centre.  The charms can be made into cufflinks, pendants, lapel pins, charms and earrings (both stud and drop).  Many of her designs are design protected so you won't get anything more special than that!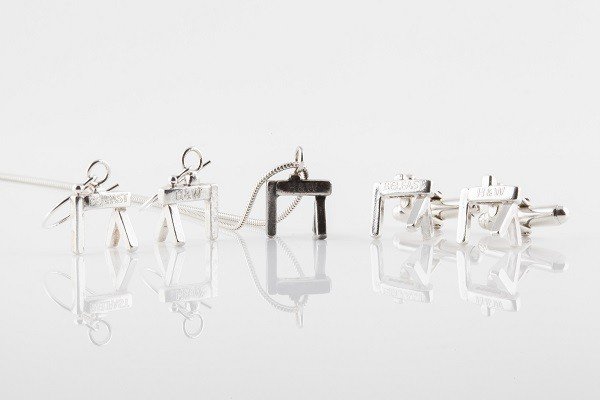 One of her most popular designs are H&W's gantry cranes, Samson and Goliath, the two large yellow cranes that dominate Belfast's skyline.  Personalise your own silver cranes by engraving the gantry with your wedding dates, names, dates of birth, wedding venue, whatever you like, as long as it is eight characters or less.
Another best-selling range is NI Silver's Titanic jewellery, so if you are planning a wedding at the newly famous Titanic Visitors Centre and want creative gifts that will conjure up precious memories of Belfast, then this range is for you.
If your big day takes place on the wind swept North Coast of Ireland, then you will fall in love with the Giant Causeway range.  Even the ring on the back of the pendant is hexagonal, so you can imagine the detail and love that went into this design.  It is very simple but very elegant.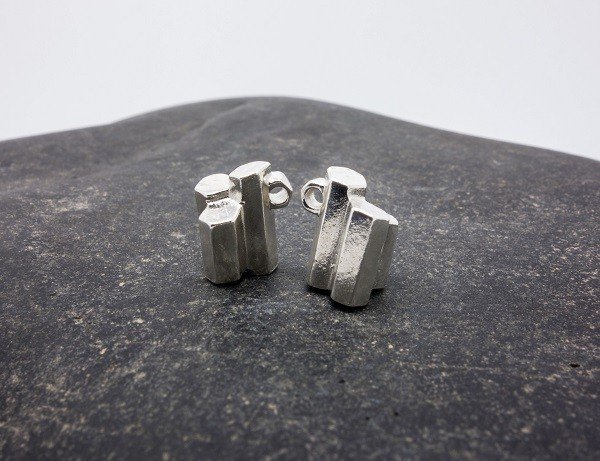 The whole hand crafting process takes approximately four weeks from creation to delivery, so you should give plenty of notice before your wedding day.  Ruth will skilfully create each piece just for you, so that it is perfect for YOUR big day.
Good luck with your wedding planning and please contact us if we can help make your day more memorable forever, in silver, NI SILVER.
Etsy: NISilver
FB: www.facebook.com/NI.Silver
Twitter: @NISilver_COM