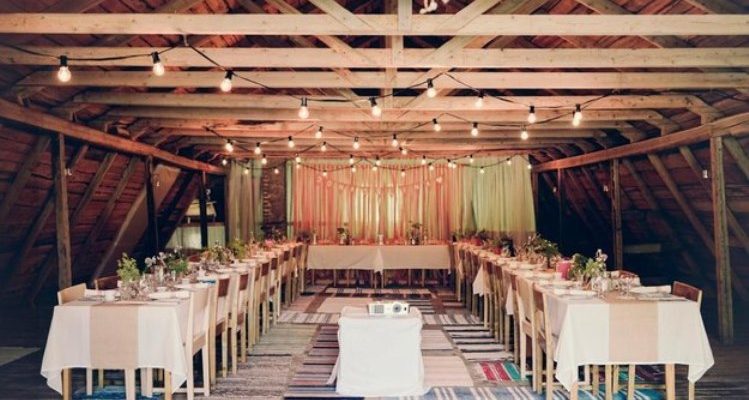 IKEA Products Perfect for your Wedding
IKEA hacks aren't just for your home, they're also a budget-friendly tool for your big day.
Arm yourself with gold spray paint, a glue gun and a whole lot of DIY confidence to pull off the most magical IKEA-themed wedding ever. The cheap and cheerful Swedish home design house isn't just amazing for bargain home buys, its also an event planning warehouse unlike any other.
While a lot of IKEA's most faithful products are instantly recognisable, some are hidden gems waiting to be discovered by savvy brides who want an extraordinary wedding. Just add a little glitter and who knows what's possible…
Frames for Signage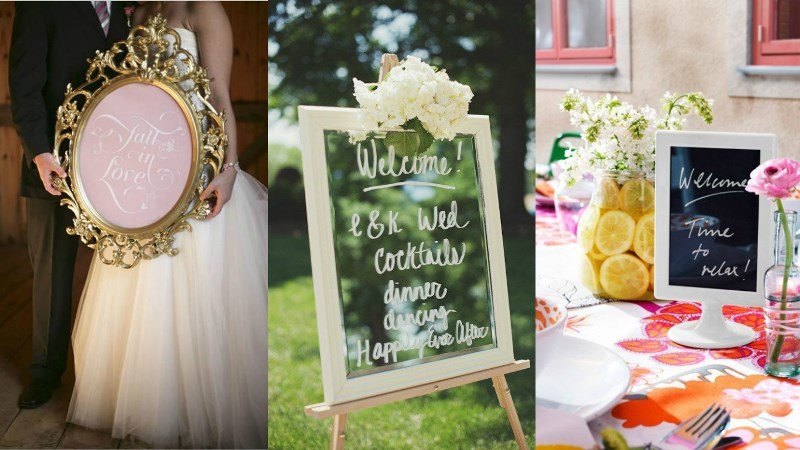 You can't see a wedding these days without a quirky sign propped somewhere in it. From welcoming guests to the ceremony to informing them what's on the menu, quirky signs are big in the wedding world. IKEA's wide selection of frames are ideal for developing into either stand-alone or wall-hanging signs- insert what you'd like them to relay or spray the inside with chalk board paint to write it on yourself. For an added twist spray paint the frame itself or replace the clear glass with mirror and write on it instead.
Cost: VISERUM- £4; UNG DRILL- £26; TOLSBY- £1; KVILL- £5
Buy them here: VISERUM Frame; UNG DRILL Frame; TOLSBY Frame; KVILL Frame
Or actual Easel Signage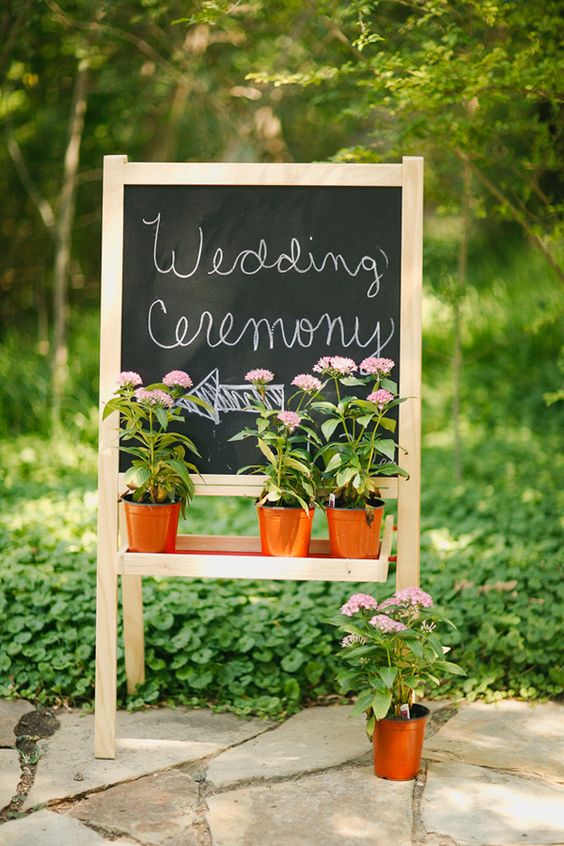 Forget building your own easel. IKEA kid's easel, the MALA, will do everything you need and more- which you can see demonstrated above. Paint the wooden sides of it for a customised look then add pretty plants, your wedding ceremony guides, wedding favours, guest information, pictures of the bridal party- whatever you choose!
Cost: £16
Buy it here: MALA Easel 
Fabric Draping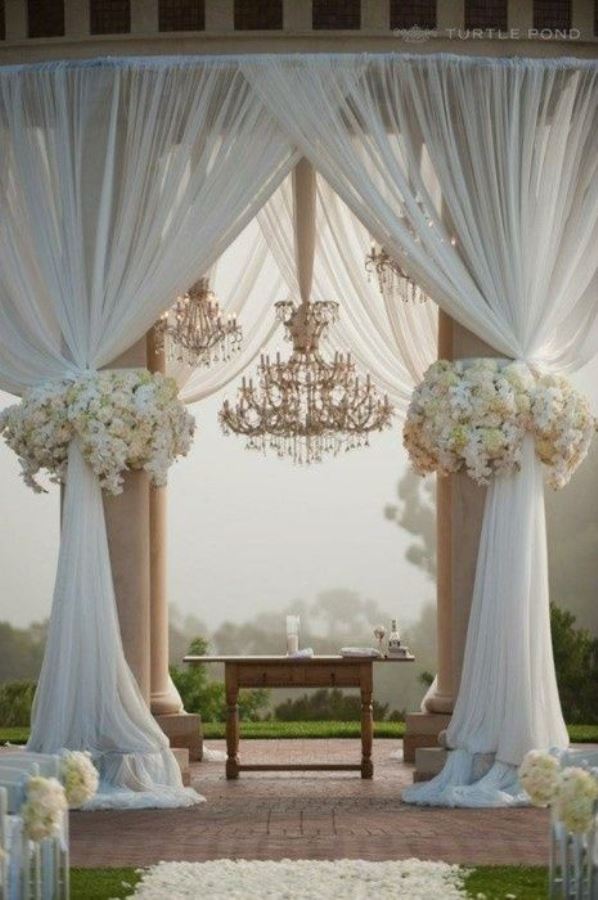 Not much looks more romantic than elegantly draped fabric and IKEA's LILL net curtains are a great way to achieve it. Hang them yourself as either a backdrop, ceiling feature or for some outdoor privacy.
Cost: £5 per pair
Buy them here: LILL Net Curtains
Flower & Candle Holders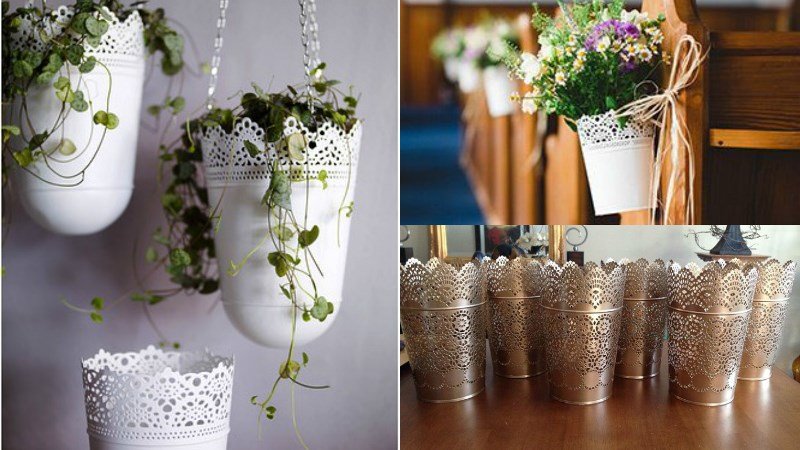 We have seen IKEA's pretty SKURAR plant pot used as a makeup brush holder on a beauty blog and as a candle holder in a five-star restaurant in Barbados- meaning this thing is versatile! For your wedding use it in the traditional way (either for flowers or candles) or paint to match your colours for a unique table centre feature (we're loving metallics at the moment). The SKURAR range also feature a hanging version which you can string from the roof of your venue as well.
Cost: £2 each (size dependent)
Buy them here: SKURAR Plant Pot (other pots are also available)
Globe Decor Feature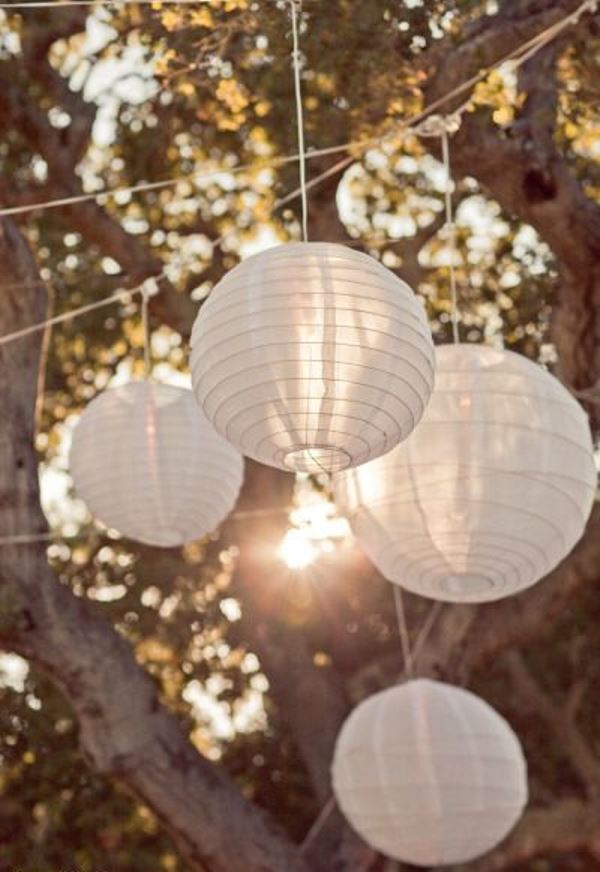 With giant balloons and globes a huge feature of 2016 weddings, the solar-powered Solvinden Globe Lamps have been flying off of IKEA's shelves. Charging the batteries for 9 hours in sunlight gives you over 12 hours of power- plenty for even the longest of wedding celebrations. Hang them from the roof of your venue, or decorate through the trees for a modern, creative atmosphere.
Cost: £7 for a medium one, £10 for a large (including batteries)
Buy them here: Solvinden LED Solar-Powered Globe Lamp
Snuggly Blankets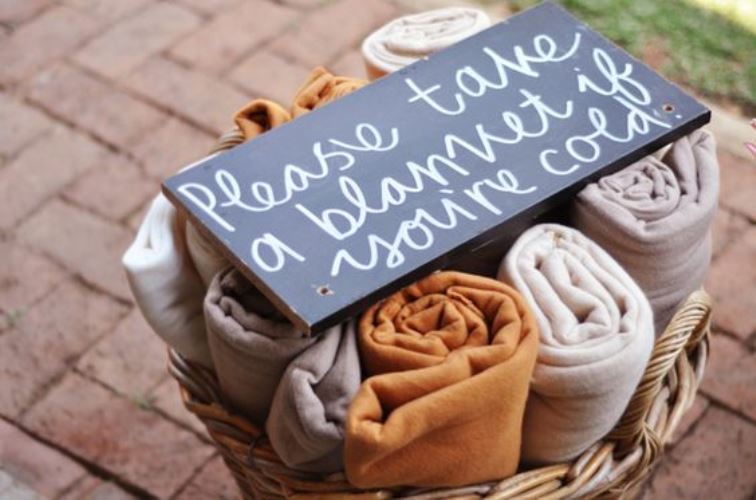 If you're tying the knot in the great outdoors then you need to give your guests some snuggly blankets to cozy up in. With IKEA full of textiles at a reasonable price, you can pick up a good amount to pop in a rustic basket and dot outside for your guests.
Cost: £3
Buy them here: POLARVIDE Throw
Craft a Candy Bar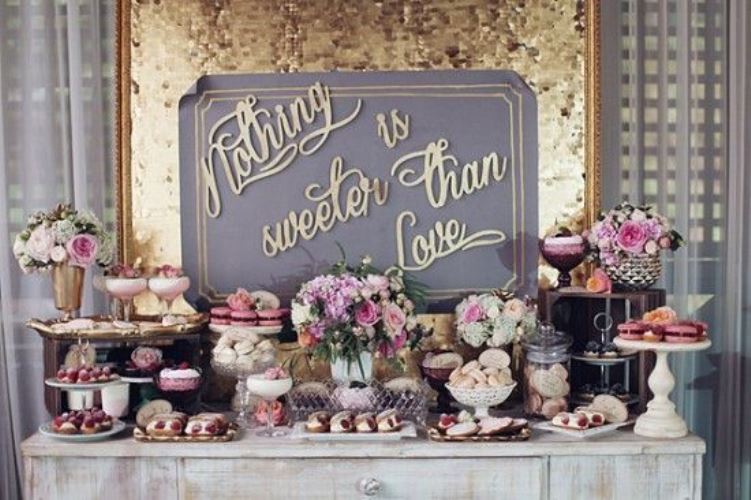 Or whatever kind of bar you like, with the help of IKEA. Grab a selection of different sized bowls, jugs, jars and glasses- then fill with whatever exciting food or drink you can find. Our favourite bars of the moment include a brunch bar (great for a morning ceremony), whiskey bar and mimosa bar.
Cost: SINNERLIG Jug- £4.50; SVALKA Snaps Glasses- £3.50 for six; OPTIMAL Brandy Bowl- £1.70; GOTTIS Serving Bowl- £8
Buy them here: SINNERLIG Jug; SVALKA Snaps Glass; OPTIMAL Brandy Bowl; GOTTIS Serving Bowl
DIY Wedding Outfit Hangers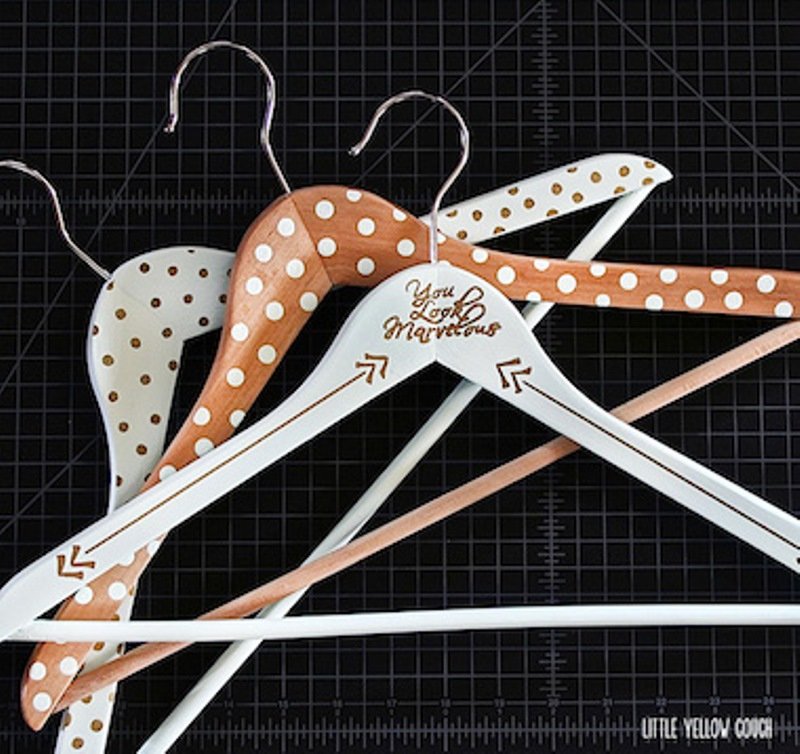 Pick up a couple of cheap hangers from IKEA then decorate with your bridesmaid's name or a cute wedding-related quote. If you're feeling super crafty then grab a glue-gun and add some sparkle!
Cost: £3.50 for 8
Buy them here: BUMERANG Hangers
Wine Glass Wedding Favours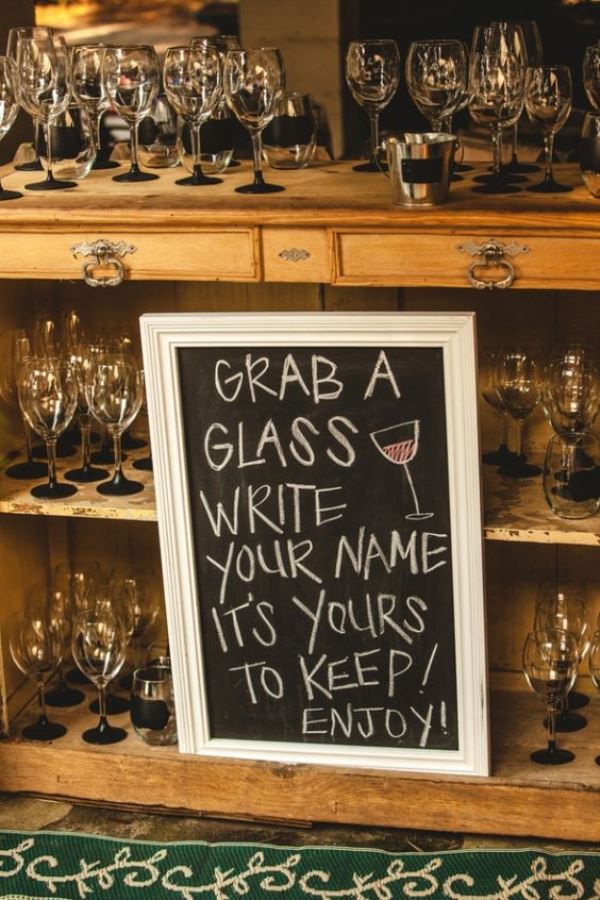 IKEA stock a huge range of wine glasses and champagne flutes around the £1 mark. Stock up on one for each guest, then provide a 'paint pen' for them to personalise the glass and take it home with them. As an extra step, paint the bottom of the glass with chalkboard paint for them to write their names in chalk too.
Cost: £1
Buy them here: HEDERLIG Red Wine Glass
Wedding Favours in Jars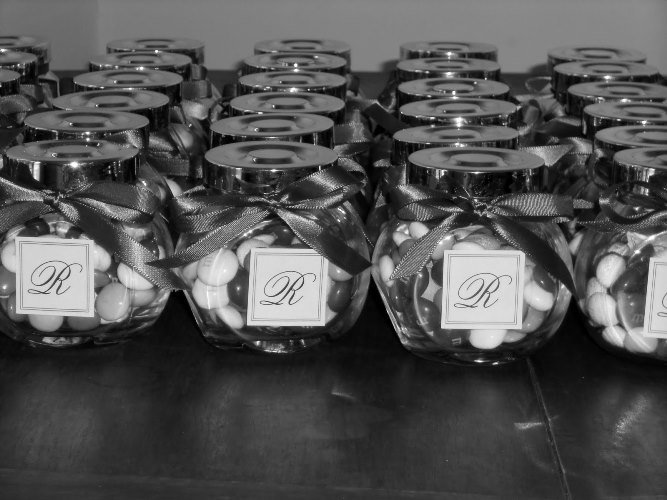 Home-made wedding favours are a simple way to thank your guests with a personal touch. IKEA stocks spice jars, bottles and mason jars ideal for stocking with jams, chutneys, marmalade, sweets or drinks that you can make in your own home or from a local supplier. Decorate with ribbons, gemstones or paint and voila- a handy little favour with a unique edge.
Cost: KONCENTRAT Bottle- £1.50; RAJTAN Spice Jars- £1.50 for four; KORKEN Jar with lid- £0.80
By them here: KONCENTRAT Bottle; RAJTAN Spice Jars, KORKEN Jar with lid
Featured Image: KNOPPA Sheets, used as table linen from thewechesterweddingplanner.com.
If you're getting married or you know someone who is and are in need of Wedding Gift Lists & Gift Registry in Co. Antrim , take a look at our brand-new directory!