Budget-friendly string art is the next big thing in wedding décor – here's all you need to know…
What is it?
String art has been around for a while but is set to enjoy a serious moment in the spotlight as the trend catches on. We're seeing lots of quirky wedding décor pieces popping up all over the web, and the fact that it's extremely budget friendly adds to its appeal.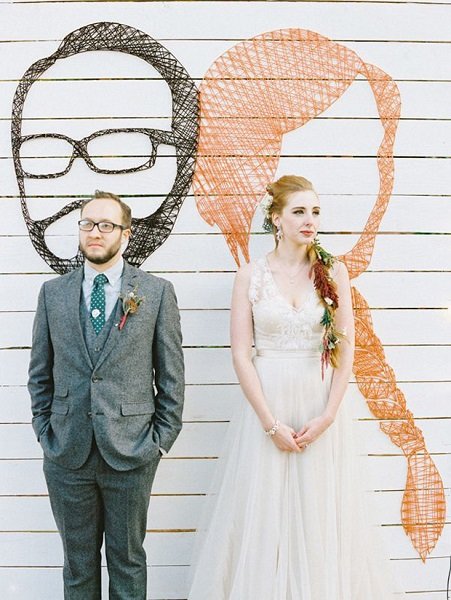 String, pin or thread art is characterised by an arrangement of coloured thread strung between points to form a pattern. Thread, wire or string is wound around a grid of tiny pins or nails hammered into a wooden board.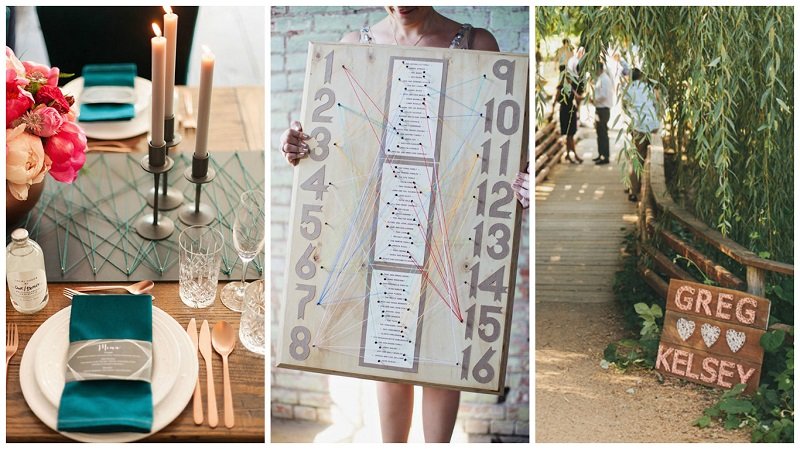 What can I do with it?
It can be used on wedding signs, for guest books, as table numbers, as framed artworks to decorate the wall behind the cake or couple, and on wedding stationary if you substitute the nails and wood for pins and thick card.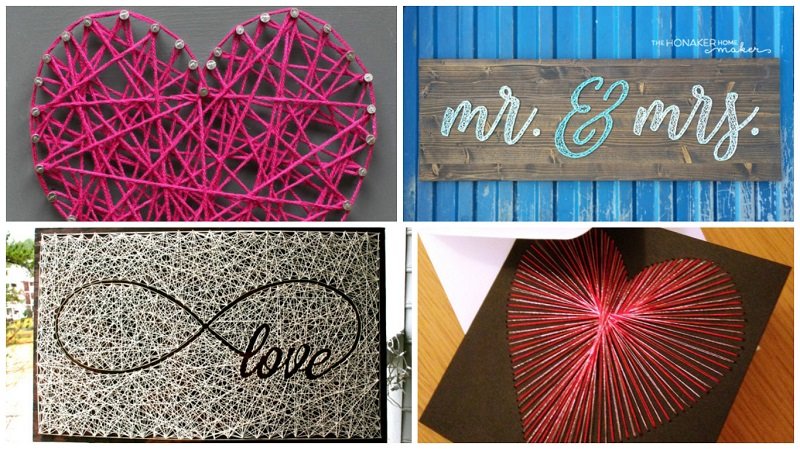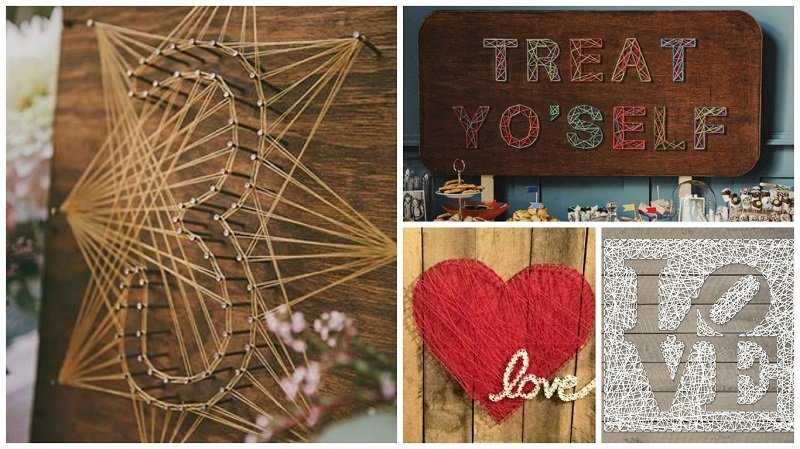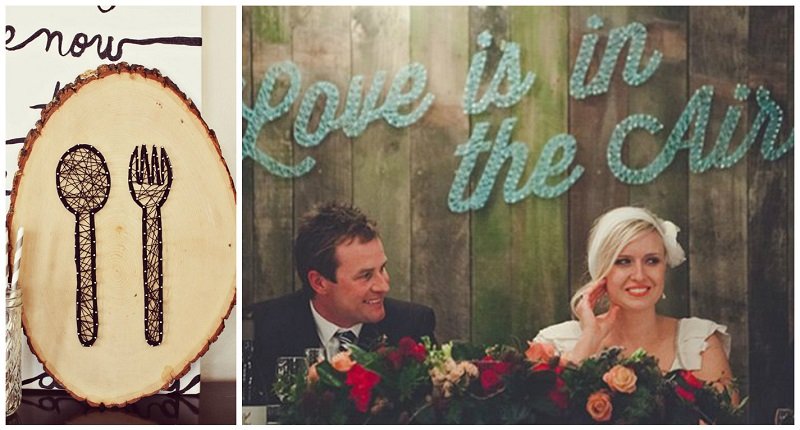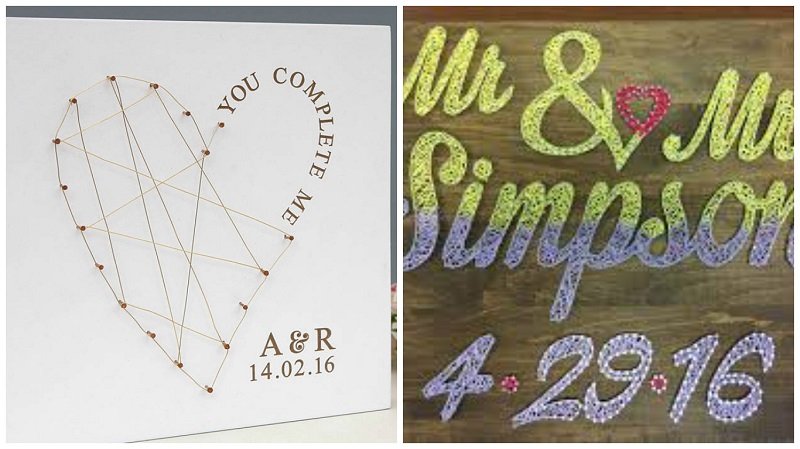 Where can I get it?
Buy pre-made string art online on sites such as Etsy.com or Ebay, or better still make your own personalised DIY wedding decor artwork.
You will need three things before you can get started; string, small nails (coloured nails are available online) or pins, and a wooden surface – you can use plain or painted wood or cover it with felt or cloth glued on.
As demonstrated in the example pictured below you simply draw out a shape on a piece of wood. Alternatively find a word or image online, print it off and place it on the board. Hammer the nails into the board until only about 4mm protrudes and pull the paper off once you have done that.
Tie a piece of string to one of the nails and simply crisscross the string looping in, around and under the other nails until you end up with your very own string art piece. Remember there is no right or wrong way to weave round the nails. When you are finished knot the string to the nail, cut the string as close to the knot was possible and secure it with a dab of glue.

There are numerous tutorials online to help you get started. Happy crafting!
Featured image: Pinterest