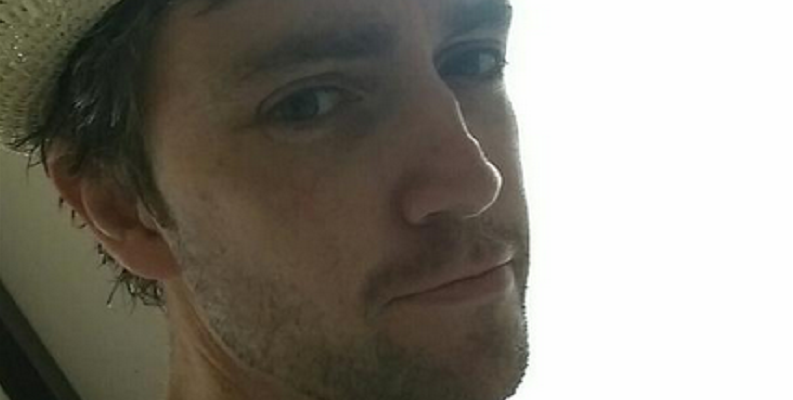 Irish man seeks wedding date
Irish man seeks wedding date and has penned this open letter to find one…
Letters have appeared around Waterford town signed by Michael who wants a date for his sister's wedding. The man has detailed a rather unusual set of skills for his potential wedding date including being a black belt in karate.
Michael reassures interested ladies that all they need to do is "pretend to be in a relationship with me and answer any questions my relatives ask about us," before outlining a history of their pretend relationship that must be memorised pre-wedding. Details include "Our favourite film is Karate Kid (you will need to watch this before Friday in case anyone questions you on it. Our favourite historical figure is Bruce Lee."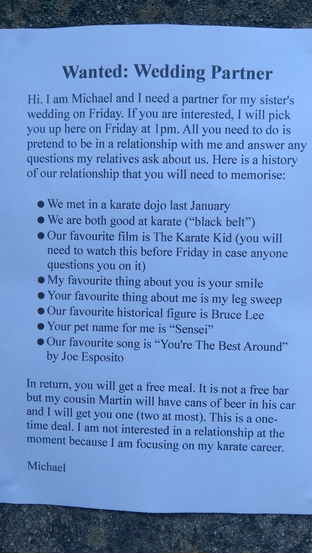 Those who are hoping for a free day out are in for a disappointment however as there is only a paying bar at this Irish wedding venue, and the most Michael can do is offer you one free can of beer, or two at the most.
Potential suitors shouldn't get their hopes up too much however, as Michael clearly states "this is a one time deal". And the reason why this gallant gentleman isn't looking for a relationship right now… he is focusing on his karate career. So your family and friends don't need to buy a hat just yet!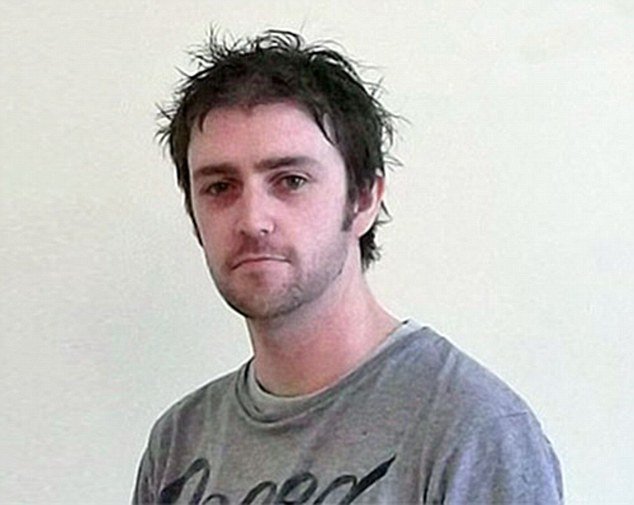 This is not the first time this Waterford man has written an open letter to make things happen. Previous letters include requests for a WWE tag team partner, a new best friend after his buddy Kevin abused his role as banker during a game of Monopoly, and an appeal to IKEA about their 'shoddy wardrobes'. Letters are posted on Twitter @Michael1979.