Irish model Nicola Hughes celebrates anniversary at Disney World
Nicola Hughes has marked the one-year anniversary of her relationship with Made In Chelsea's Alex Mytton at the happiest place on earth- Disney World!
The reality star couple took to the cobbles in the popular theme park to celebrate one year of being one of TV's most famous couples. Ex-bad boy Alex even posed in adorable Mickey ears to get into the spirit and Irish model Nicola wasn't far behind him in donning a pair herself.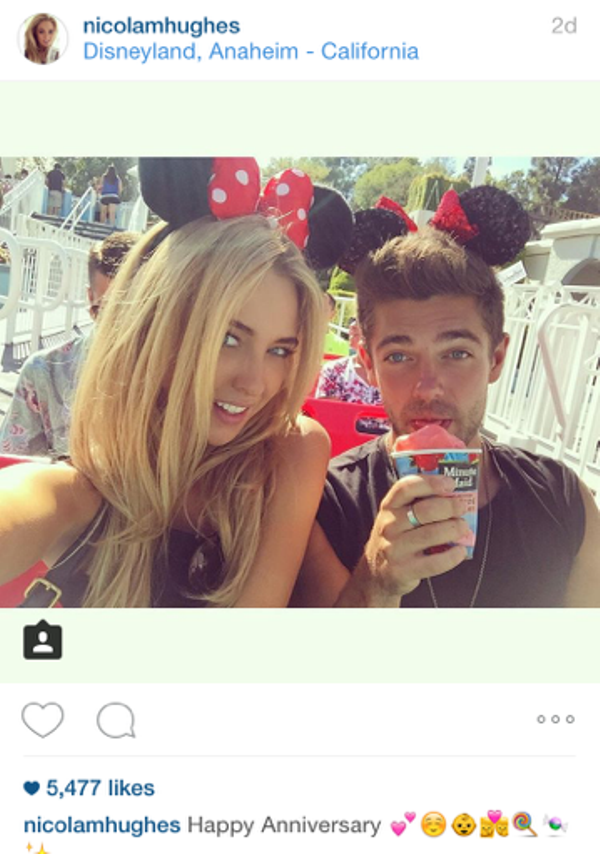 In a series of snaps uploaded to social media app Instagram, the pair wish each other a happy anniversary and show off their day trip to the world-famous theme park.
Alex and Nicola were rocked by scandal back in early 2015 when she mistakenly uploaded a picture to Instagram revealing a bit too much of her boyfriend's *ahem* body *ahem* than she meant to… The naked picture was swiftly deleted but not before it did its rounds across the Internet! The little mishap seems not to have affected the pair as they have proved by marking their milestone anniversary.
Alex is currently based in LA filming the latest series of Made in Chelsea which sees the London crew swap dreary England for a taste of the LA high life. Meanwhile Nicola, who is not featuring in the current series but has had a small role in the past, seemed to be over visiting her Chelsea beau.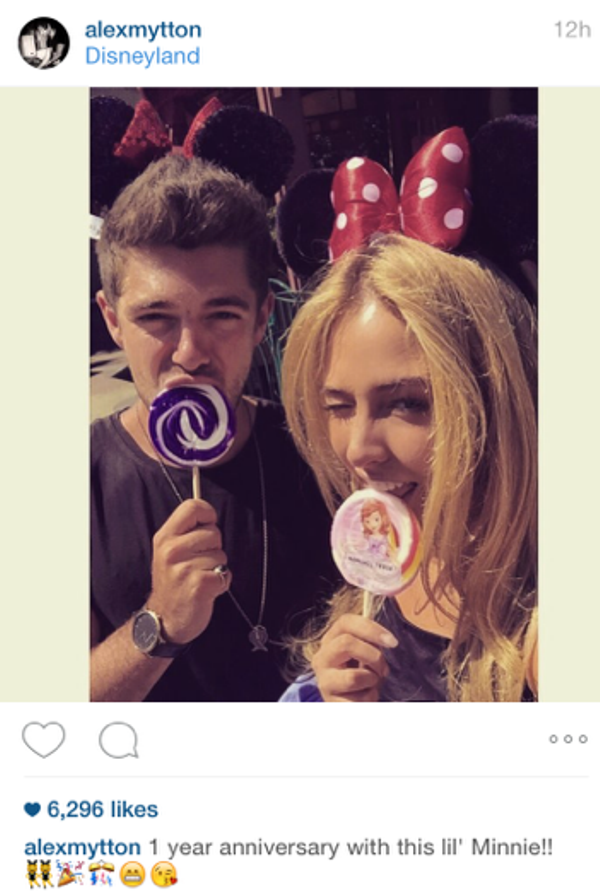 However the anniversary celebrations were short-lived as moments after uploading their adorable pictures, Nicola wrote on her Twitter account that she was back to London though she wished it was Dublin she was heading home to.
Aww Nicola we wish you were heading back to the homeland too! But for now, all we're left wondering is if we will be hearing wedding bells in the near future from this loved-up pair…? A Disney wedding sounds great to us!