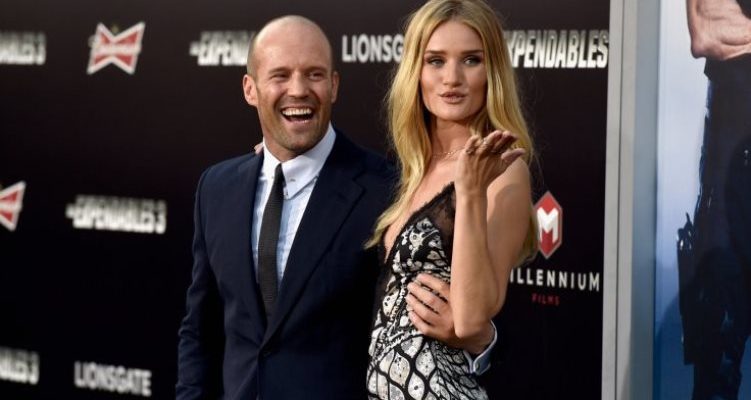 Is it an engagement for Rosie Huntington-Whiteley?
One of fashion's hottest models Rosie Huntington-Whiteley was spotted at the Golden Globes 2016 not only with her hunky partner Jason Statham, but also a HUGE engagement sparkler.
We love waking up to celebrity engagement news, especially when it involved a couple as gorgeous and high-profile as Jason Statham and Rosie Huntington-Whiteley!
The two appeared arm-in-arm at last night's Golden Globes 2016 in Los Angeles dressed in stunning eveningwear. Rosie, 28, shone in a glittering floor-length gold gown by Atelier Versace which perfectly highlighted her toned curves and flawless figure. Meanwhile Jason, 48, was dapper as always and dressed to kill in an on-trend brown velvet tux complete with a sharp bow-tie.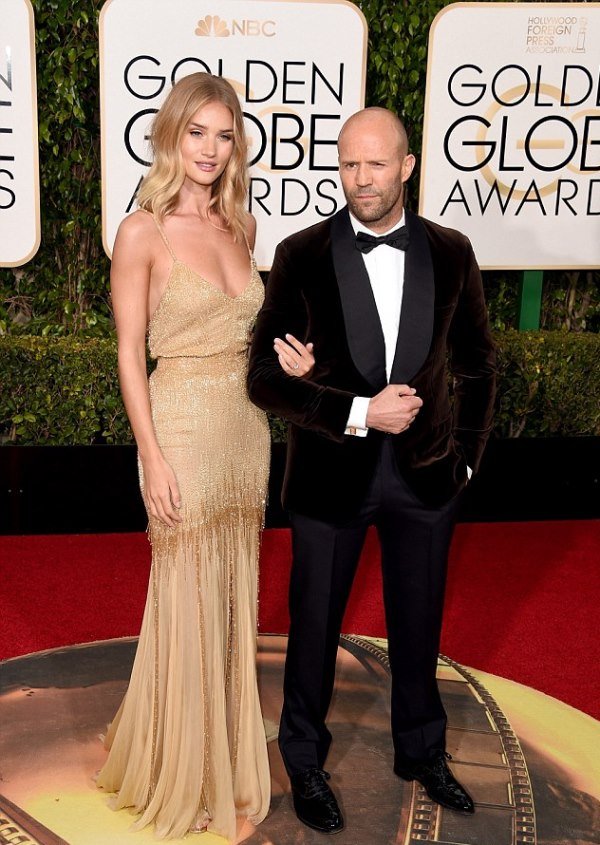 However the REAL star of the show was a eye-catching engagement rock on Rosie's wedding finger, which her team have confirmed IS an engagement sparkler!
The pair, who have been dating for five years and have a 20-year age gap, both share strong acting credentials with Jason a seasoned action movie veteran and Rosie shifting from a modeling career to starring in multi-million pound film franchises like Transformers and Mad Max.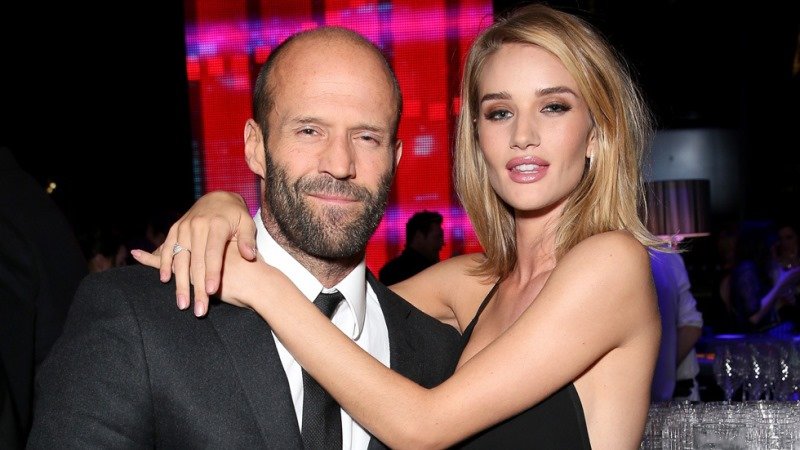 In addition to her time spent on the silver screen, Rosie also designs her own self-titled lingerie range for Marks & Spencer.
The celebrity couple have recently been in Thailand spending some quality time together where it is believed the engagement took place. The ring itself appears to be a stand-alone diamond set on a plain band and already it looks right at home on Rosie's delicate hand. We can't wait to see a close up!
We're positive this dashing couple will make the most beautiful bride and groom and can't wait until the wedding day!
UPDATE!!!
Unless you've been living under a rock you'll know by now that indeed it IS an engagement for Rosie and Jason… and now we've got a picture of the ring!
Worth a whopping £240,000, Rosie was caught reapplying her lippy in the car and at the same time we were gifted with a close-up glimpse of her sparkling engagement ring.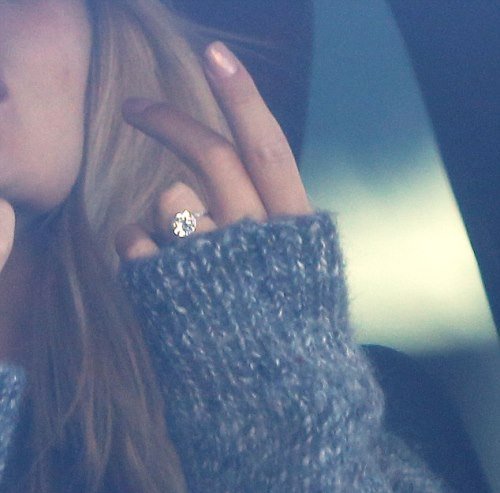 Designed by jeweler Neil Lane, the massive rock is an unmissable addition to the gorgeous model's hand and is from Lane's archival collection. It features a round-cut diamond accented with smaller diamonds around it.
We're adding this one to our wish list!