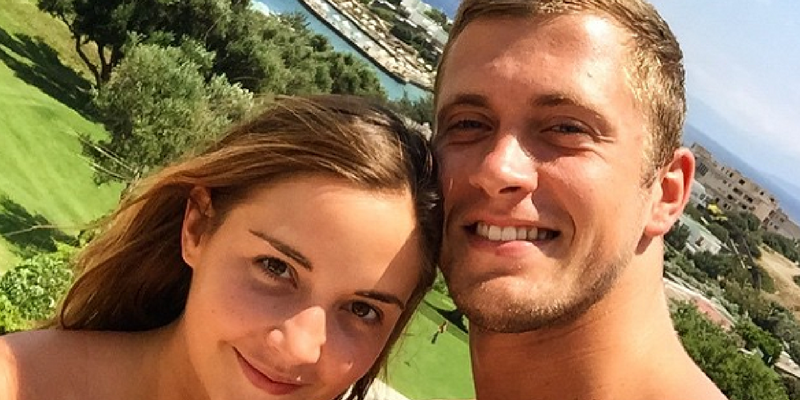 Jacqueline Jossa & Dan Osborne Tie The Knot
EastEnders actress Jacqueline Jossa and former reality TV star Dan Osborne have finally married in a picture-perfect English ceremony following their two-year engagement.
The wedding comes after Dan proposed to Jacqueline on a family holiday to Greece in 2015 and shared the lovely news on social media saying "She said YES!!! I am the luckiest man in the world to be marrying the woman of my dreams @jacquelineMjos," the romantic proposal was complete with a 'will you marry me sign' on a yacht behind the couple at the marina.
The loved up couple said their vows in front of their closest family and friends at Delamere Manor in Cheshire, a former home of Take That's Gary Barlow. The stunning manor house is certainly impressive- boasting its own private nightclub, set in beautifully landscaped gardens and sleeping up to 12 guests.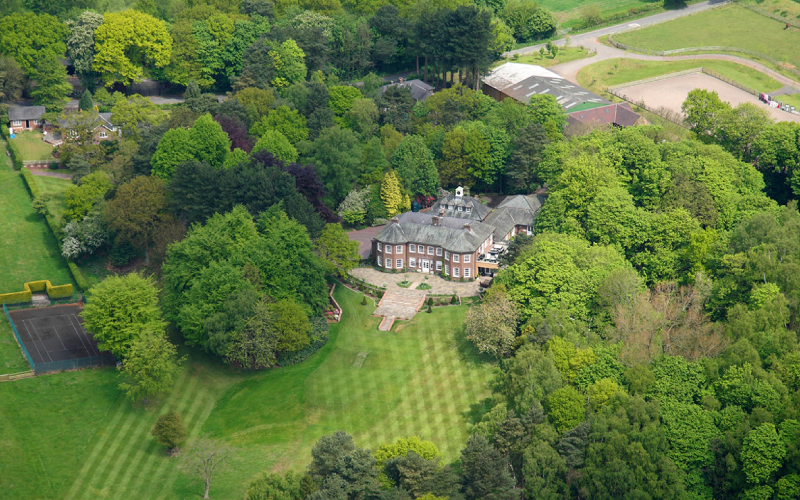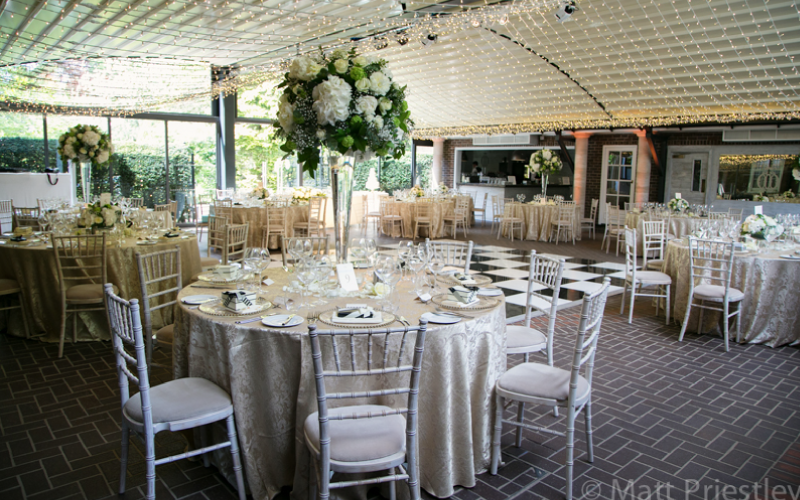 Dan and Jaqueline had previously spoke of their delay on planning their wedding, in the hopes of finding the perfect venue, with Dan telling OK! Magazine "Jaqueline wants a huge, fairytale wedding day and we were finding it hard to find a venue that lived up to her ideas". However, it seems they eventually did with this gorgeous manor house! The luxurious 100-acre venue has space for up to 300 guests amongst it manicured gardens, creating the perfect outdoors English countryside setting for the newlyweds and their kids.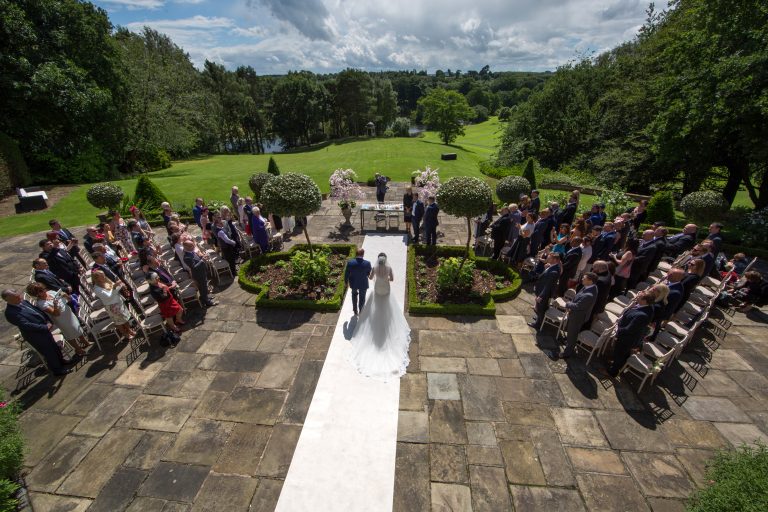 The loved-up couple had spoke of their excitement and planning in the run-up to the big day, with Jacqueline sharing a post on her Instagram stating 'I can't keep calm, i'm getting married this year!' Speaking to OK! Magazine, the actress said 'we've got a date now, which means I finally have a vision of what I want the day to be like. Im really excited and happy, I cant wait'. In a more recent interview with the magazine, the soap star gives some inside details to their big day saying "we knew from the start exactly what sort of day we want a nice formal meal followed by a big party with fun ad food stand". It is thought the couple would opt for something child friendly and fun, as they share two-year-old daughter Ella together, as well as Dan's son Teddy from a previous relationship.
Jaqueline also goes on to detail the couple's colour scheme for their special day "our colour scheme is going to be pastel colours so I've already started looking at bridesmaid dresses, although at the moment I cant find anything I like… I think I'm going to be worse with the bridesmaid dresses than my own – I'm so fussy!" Dan had also spoken of his excitement, detailing that they had hired a wedding planner to help with the organising and planning.
The Bridal Gown
Jacqueline was spotted inside world-renowned designer Suzanne Neville's store, where the actress is reported to have bought her dream dress. Jacqueline had previously said she would like a lace wedding gown with an A-Line skirt… could it be like this Suzanne Neville gown below? The actress has kept the dress under wraps, but has described her gown as 'the best dress in the world'.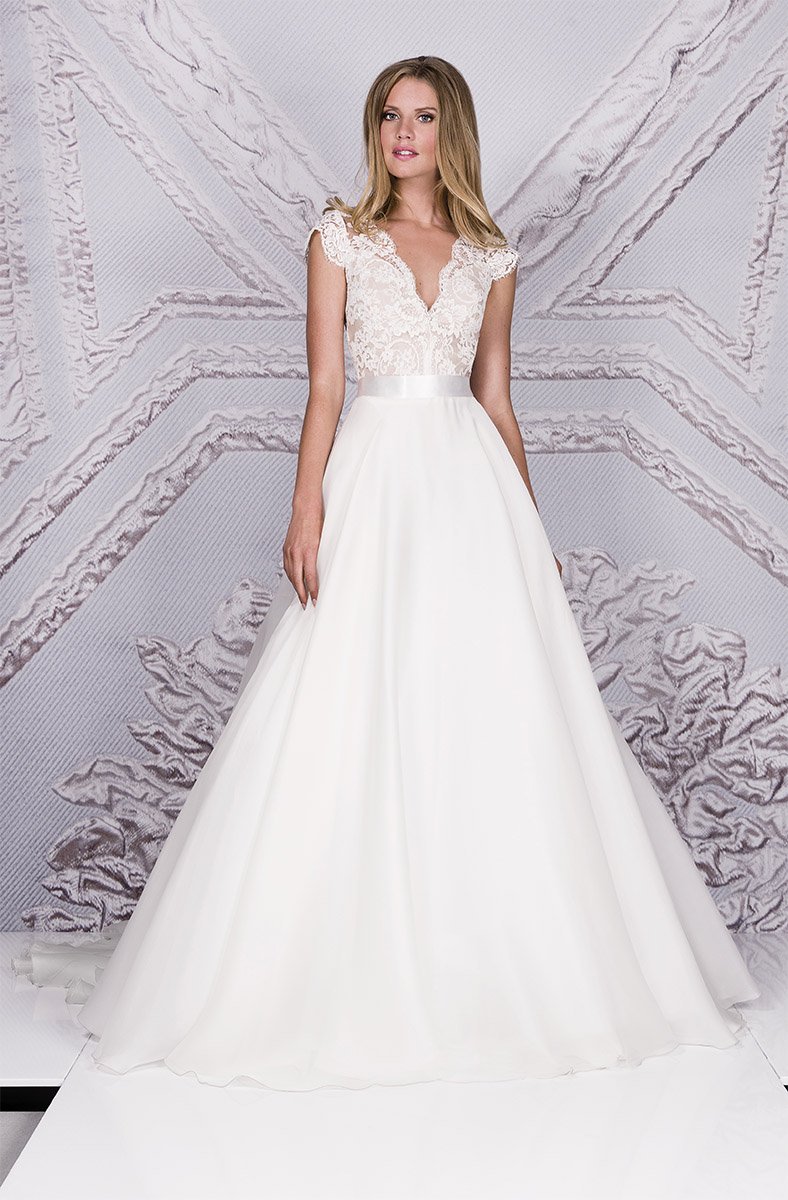 A day after the nuptials, the Eastenders actress has updated all of her social media profiles to her new married name Jaqueline Osborne, we cant wait to see all the pictures from the big day, they are sure to be stunning!
Set Featured Image Credit: Flikr | Jacqueline Jossa Instagram