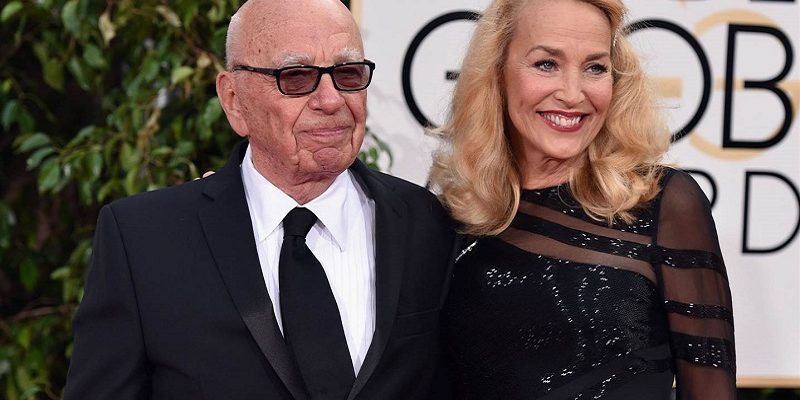 UPDATED! Jerry Hall and Rupert Murdoch set to marry tomorrow
After just over six months of dating Jerry Hall and Rupert Murdoch will tie the knot this weekend
Billionaire media baron Rupert Murdoch and former supermodel Jerry Hall have planned a lavish London wedding with all six of the couple's daughters as bridesmaids.
Rupert has four daughters from three marriages; Prudence, 57, Elisabeth, 47, Grace, 14, and Chloe who is 12, and Jerry has two daughters; Elizabeth, 32, and Georgia, 23.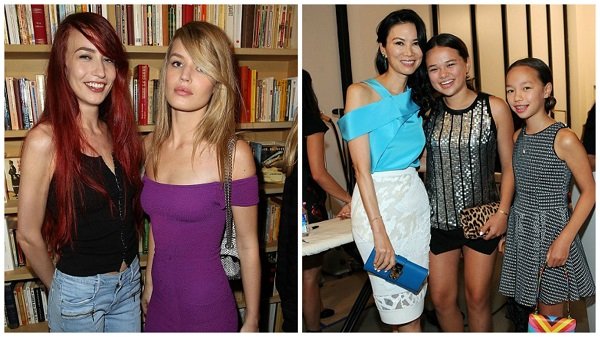 It's said that Jerry will wear a bespoke Vivienne Westwood wedding dress. Rev. Canon Dr. Alison Joyce will lead the nuptials at the 17th century Fleet Street St. Bride's Church, which is affectionately known as the 'journalist's church'.
Speaking to Good Morning Britain and PEOPLE, Rev. Canon said:
They're very much looking forward to a special occasion in their lives, they're taking it profoundly seriously and it's very much going to be a family event.

It will be a service of prayer and blessing at which they will give thanks for their marriage, and renew their marriage vows before God."
Jerry and Rupert got engaged following a four-month whirlwind romance. The couple first met late summer 2015 when they were introduced to each other in Australia by one of Rupert's sisters. The pair made their relationship public in October when they were pictured for the first time together at the Rugby Cup final in London. They got engaged in January and announced the news with a notice in the Times newspaper, which is owned by Rupert's News Corporation company.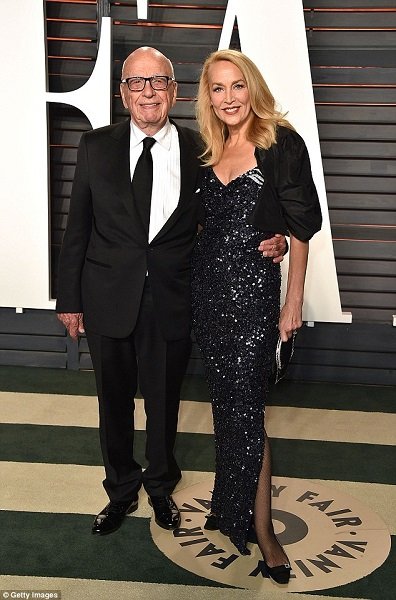 Featured image: www.abcnews.com
UPDATE!!!
Looks like Rupert and Jerry pulled a fast one on the WJ team as we've gotten report they married TODAY instead! And there's a pic to prove it. Fear not though, the pair's actual wedding celebration takes place tomorrow and those are some pics we can't wait to get our hands on.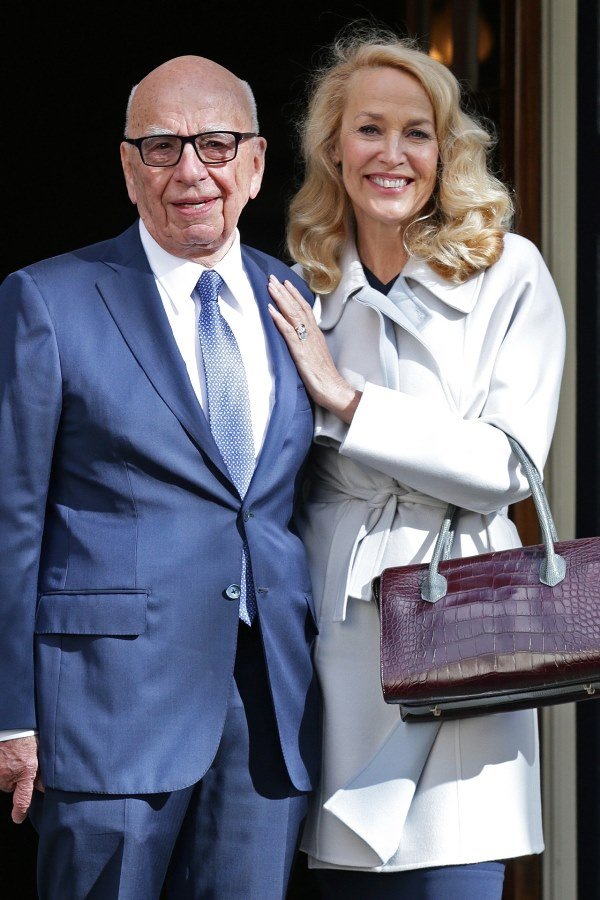 Is anyone else a little disappointed at what Jerry wore?