John Legend marries his dogs in cute wedding video
This adorable wedding video in which John Legend marries his two dogs is to promote the chance to have the singer perform at your very own wedding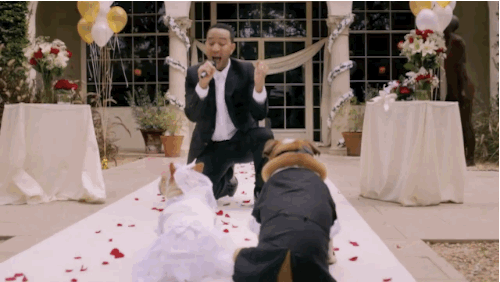 When John Legend released a video of him conducting a wedding ceremony for his dogs on April Fools Day we thought he was- well having the most adorable April Fools at our expense! Turns out the 'Ordinary People' artist is promoting the chance to win a personal concert with none other than the Legend himself!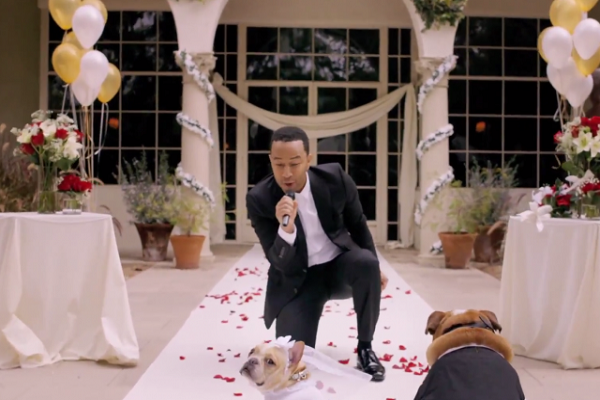 Omaze, a fundraising organisation is running the competition. They specialise in providing the opportunity for amazing experiences (like this one with John Legend) in return for a small donation to charity when entering.
The short clip features the singer serenading his two bulldogs, named Pippa and Puddy with chart topper All of Me.  The video features Legend tossing a bouquet for the dogs to fetch and lovingly feeding them cake. The star even poses with the pooches (who are dressed in the cutest wedding outfits ever!), for a makeshift photobooth!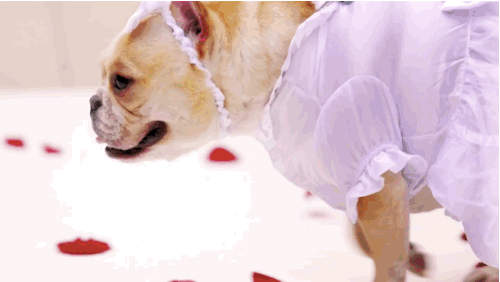 WATCH THE VIDEO
The hit song was released in 2013 and would make the perfect love song for your first dance- having been written as a dedication to Legend's wife Chrissy Teigen. The couple married in an intimate ceremony in Italy and Legend serenaded his stunning, new wife with a rendition of the track he previously composed for her. American model, Chrissy wore not one, not two but three wedding dresses on her big day! Speaking to E! magazine the swimsuit model said; 'Every time I went in for a fitting, I couldn't stop getting one. It's just too pretty!'
The beautiful bride wore a cut out Vera Wang gown with a full princess skirt to begin the day with.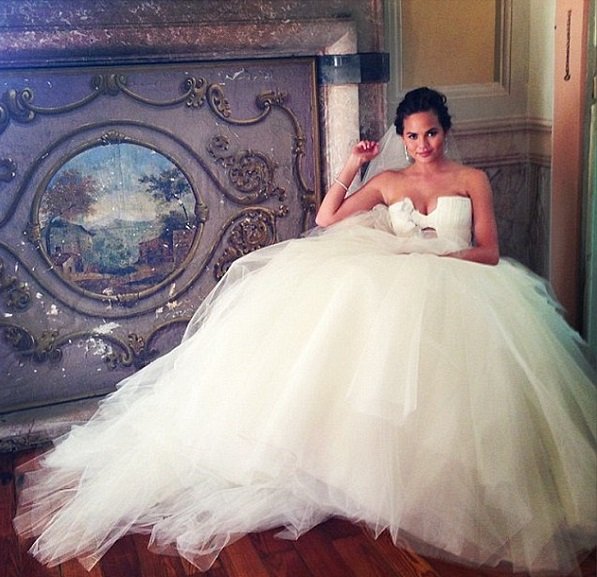 Chrissy then changed into a form fitting, white mermaid style dress which was seen in an intimate snap that John Legend shared to social media.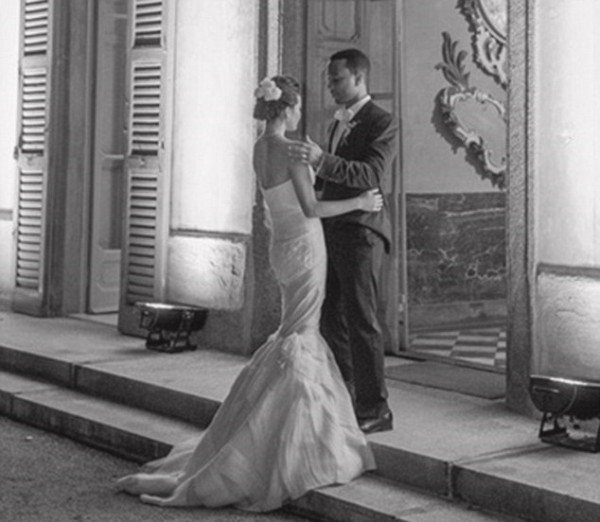 Finally, the bride boogied the night away with a reception dress in striking red. Choosing another mermaid style, Chrissy looked ecstatic as she partied with her new husband.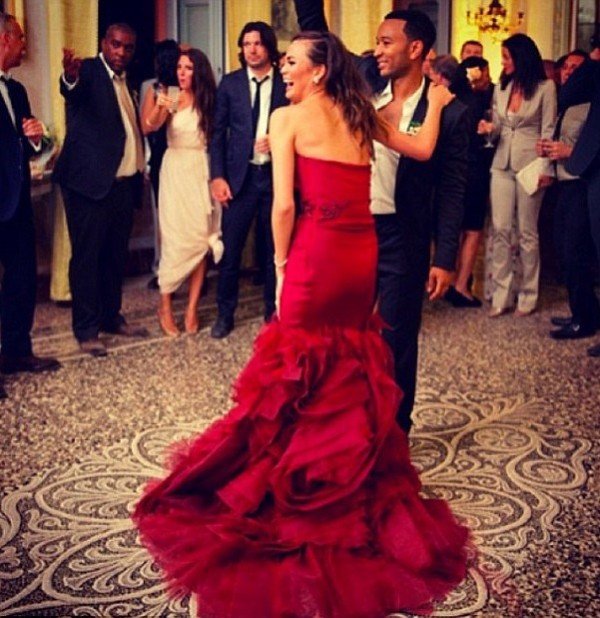 If you'd love the chance to bag John Legend as your wedding singer enter online at: www.omaze.com/legend for a wedding reception that nobody will ever forget!