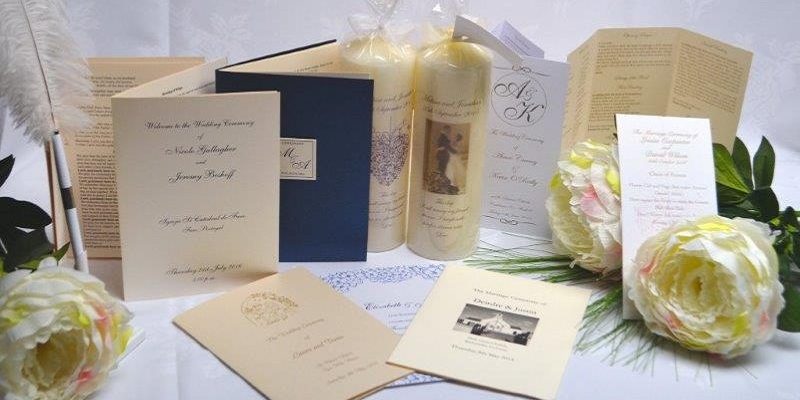 Lantz Cards Direct Ltd
Lantz Cards Direct Ltd – we design and print bespoke for you
Lantz Cards Direct Ltd., are renowned for their range of Bespoke Wedding Stationery. If we don't have what you are looking for in our wide selection we will design and print it for you. We have fabulous Pearlised Pocket Invitations, Themed Wedding Invitations to suit your theme, Budget invitations to suit your pocket and Quirky Style invitations for those that want a more whimsical theme.
We have just launched a range of luxury mirrored Table Plans. We also do themed Wedding Plans to take your fancy or to suit your Reception and have done some Vintage Style table plans too. Not only can we incorporate your Table Plan for your reception but we can do Menus, Wine bottle labels, Personalised Place Cards all to suit.
For your Ceremony don't forget we do a wide range of Mass Booklets. They can match your wedding invitations or if you have a picture of your church you can incorporate that image too. We not only do the traditional Mass Booklets but also DL mass booklets and Single Card Mass Booklets too.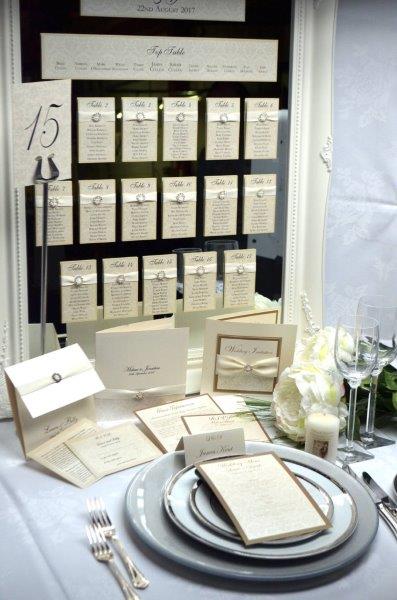 Christmas and New Year weddings are very popular and we have many samples to show you for this festive time of year. Why not call into our Showroom for a consultation. No appointment necessary.
We have been doing Wedding Invitations and Wedding Accessories for over 40 years now. Our showroom is full of nice surprises and we have a huge array of Wedding Accessories available for your Special Day. We do Wish Jars, Guest Books, Wedding Socks, Cake Tops, Cufflinks, Daddy Here Comes Mammy Signs, Ceremony Candles, Memory Candles, Favour Boxes, Table Crystals, Wish Tree Frame, Wedding Signs, Photo Booth Kits and so much more. If there is something that you are looking for we will try and source it for you. After all we at Lantz want to make the whole process easy for you.
We also Marriage Ceremony Candles which can match your invites or just pick a design inhouse. We also do Memory Candles to light on your big day of your loved ones that cannot be with you on your Special Day.
We look forward to welcoming you soon. Please check out our Website and Facebook Page. Contact us on 01 4531311 or just drop us an email to orders@lantz.ie.
Regards
From All the Team at Lantz Cards Direct