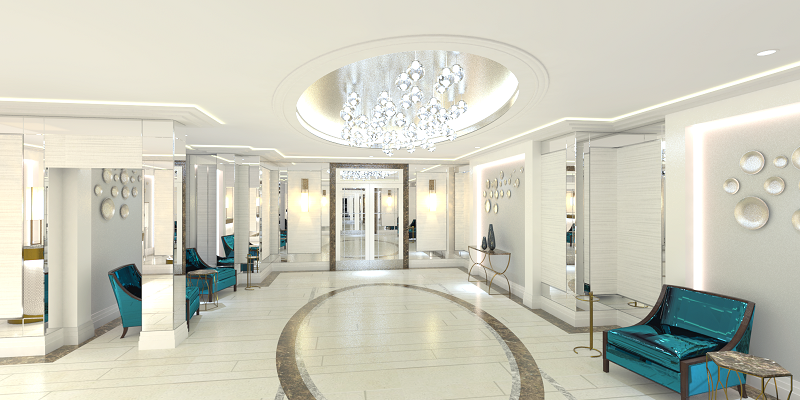 Ramada Plaza Belfast unveils luxury new wedding suite
One of the North's most impressive wedding venues, the 4-star Ramada Plaza Shaw's Bridge, has recently enjoyed a £1.5million investment which has created a new 'jewel in the crown' at this luxury hotel.
It has been a while since I last visited the Ramada Plaza Shaw's Bridge in Belfast and the transformation that this popular wedding venue has undergone left me slightly lost for words. It seemed the only thing I could say as I was guided round the plush suites and function rooms was 'wow' and 'ooh' – not the most eloquent for an editor!
First impressions count and the hotel's bright and airy lobby certainly sets the scene with its modern furnishings and subtle decor. It's here that I am met by the hotel's wedding co-ordinator Lisa Ferguson who wastes no time in showing me the Ramada Plaza's new 'Jewel in the Crown'  – the new Malone Suite, which has undergone a major remodelling to create a breath taking new reception area.
To be honest, couples were already spoilt for choice at the Ramada Plaza, with the sumptuous Laganview Suite and Grand Ballroom to choose from but this new addition adds to the options and ensures the hotel can deliver something for everyone.
A stunning new reception area (pictured above) now leads directly to the Malone Suite. This major investment has been led by international interior designers and features unique fittings and furnishings including a stunning lighting centrepiece with hand-blown glass and a shimmering cocktail bar. The over-all look is stylish and modern with an art-deco feel – fans of the Great Gatsby will love it!
The Malone Suite itself can accommodate weddings from 80-190 guests and is slightly more traditional in its styling, with a more subdued colour scheme, vintage oak panelling and  glistening chandeliers.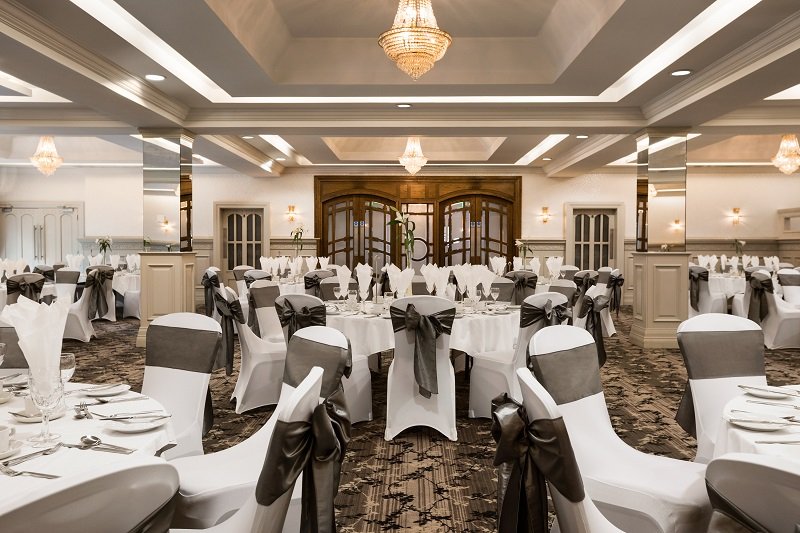 There's a large private bar and plenty of space for partying in the evening. What I hadn't expected was the lovely private wedding garden, accessed from the room that allows couples the option of alfresco entertaining in the summer months.
Everything looks sparkling and new and Lisa is understandably exited to welcome couples to the newly refurbished hotel and to showcase the new Malone Suite;
            "We have always been incredibly proud of our hotel as a wonderful wedding venue able to cater for a up-market weddings with unique style, but this investment has really taken us to a new level. Already we are seeing a huge increase in the number of booking for 2016 and beyond. I'm sure couples keen to make their day special will enjoy seeing what has been created. We feel it's the perfect wedding venue – whatever the vision for your day is."
Northern Ireland's biggest wedding venue
The Ramada Plaza is the biggest wedding venue in Northern Ireland and the new refurbishment has secured its position as one of the best.
The hotel offers a variety of suites for weddings catering for small intimate parties or gala weddings hosting up to 550 guests in the Grand Ballroom.
In addition to the Malone Suite, the hotel boasts the Laganview Suite. Separate from the main hotel building with its own entrance the Laganview Suite is an impressive area covering two floors. You step into a spacious entrance hall with an unmistakable art-deco vibe and from here you can access the downstairs and upstairs suites, both of which are included in the hire price for couples who book this area for their wedding day.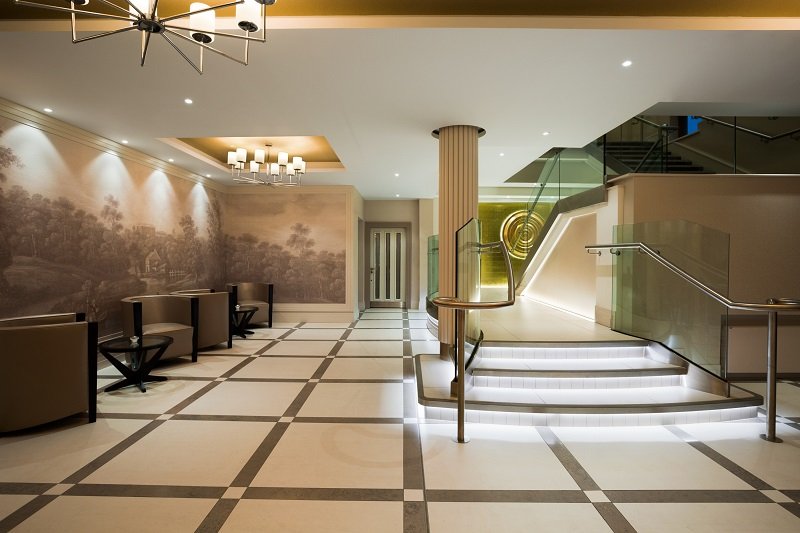 The Laganview Suite is designed with an elegant neutral palette, boasting gorgeous white leather seating, fine furnishings and fixtures and windows with stunning views of the Belfast hills from the first floor.   There's even a private garden complete with fountain. Suitable for weddings from 50-200 people the first floor suite is also idea for civil ceremonies with its spectacular setting.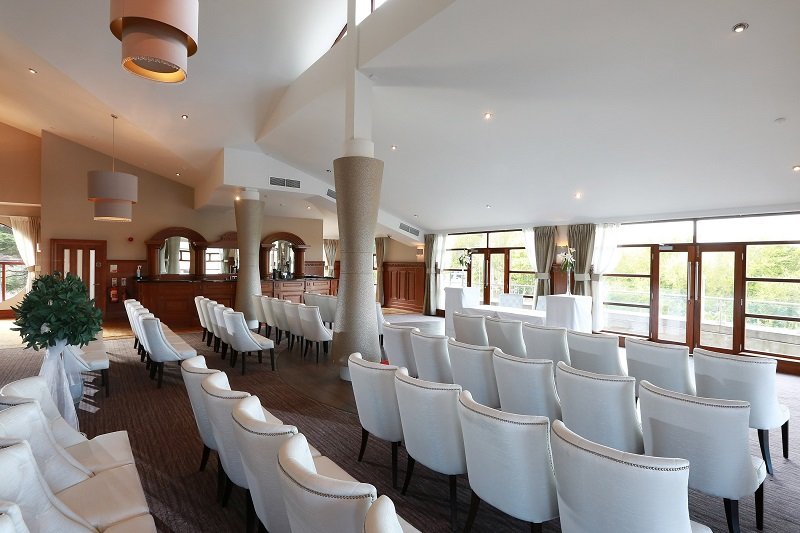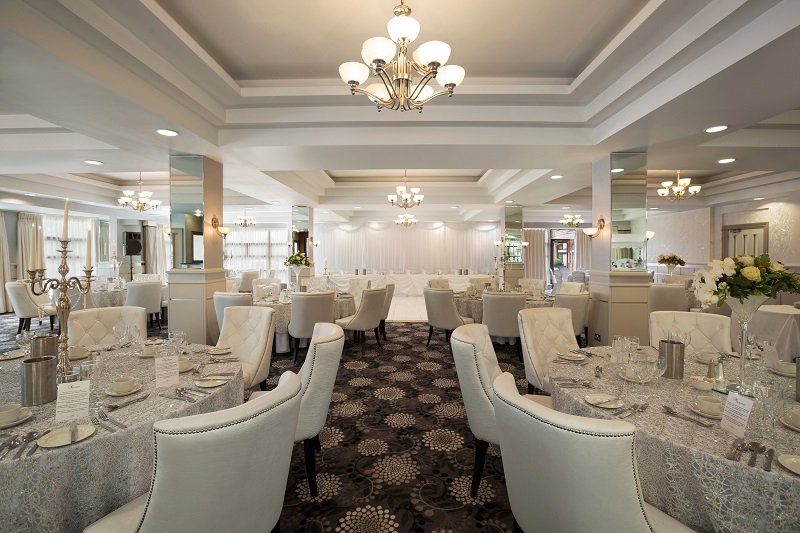 Back in the main hotel, The Grand Ballroom does not disappoint. Living up to its name, this magnificent suite is a spectacular location for a gala wedding in the grandest of surroundings.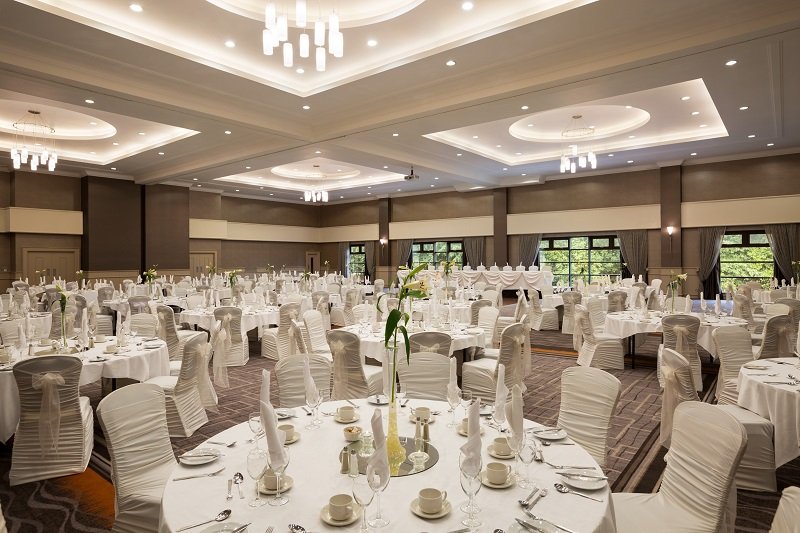 Or if you're looking for something more intimate, wedding dinners for up to 40 people can be hosted in the lovely 'Good Room' on the first floor of the hotel.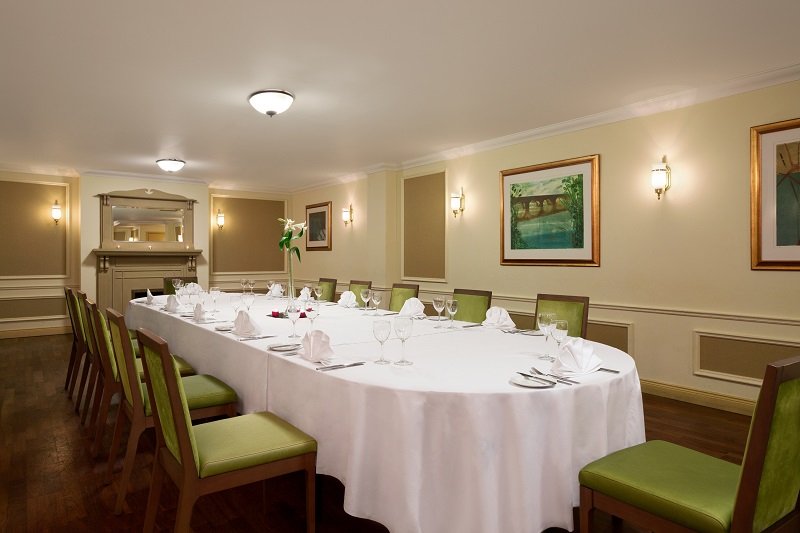 Wedding packages at the Ramada Plaza Belfast
A variety of wedding packages are available ranging from £40 for the Silver package to £65 for Platinum, all of which offer great value for money, but if you prefer something more bespoke, there are a range of menus and dining options available that are sure to whet the appetite and offer something for every taste and budget.
For further information on hosting your wedding at the Ramada Plaza, Belfast contact wedding co-ordinator Lisa Ferguson on 028 9092 3500 or email Lisa.ferguson@ramadaplazabelfast.com or visit www.ramadaplazabelfast.com where you can download the wedding brochure.
***Diary date***
The Ramada Plaze Shaw's Bride is hosting its Wedding Fair on Sunday 13th March from 1-5pm.
Free admission and half price sparkling wine reception for all weddings booked on the day.