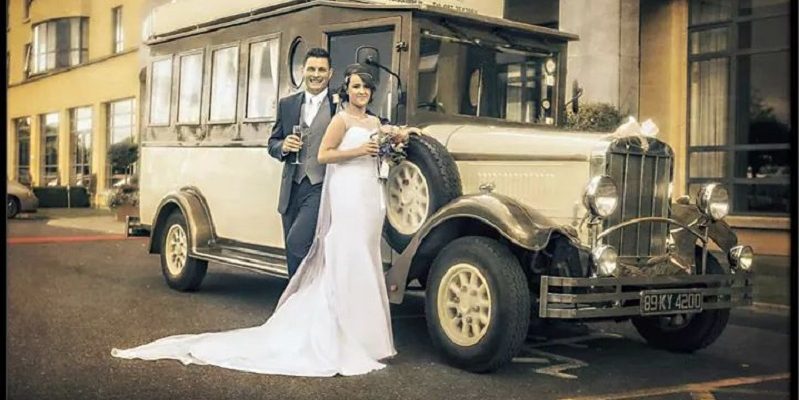 Make a grand entrance with AT&T Chauffeurs
Offering a range of sophisticated vintage style convertibles, AT&T Chauffeurs will ensure you travel in glamorous style on your wedding day
Irish wedding chauffeurs of the year 2014 and 2015, AT&T Chauffeurs are a family run wedding car business based near Ratoath in Co Meath for over 20 years .
Specialising in supplying Vintage Style convertibles with period dressed chauffeurs for weddings all over Ireland, AT&T Chauffeurs have the largest collection of Vintage style wedding cars and buses in Ireland.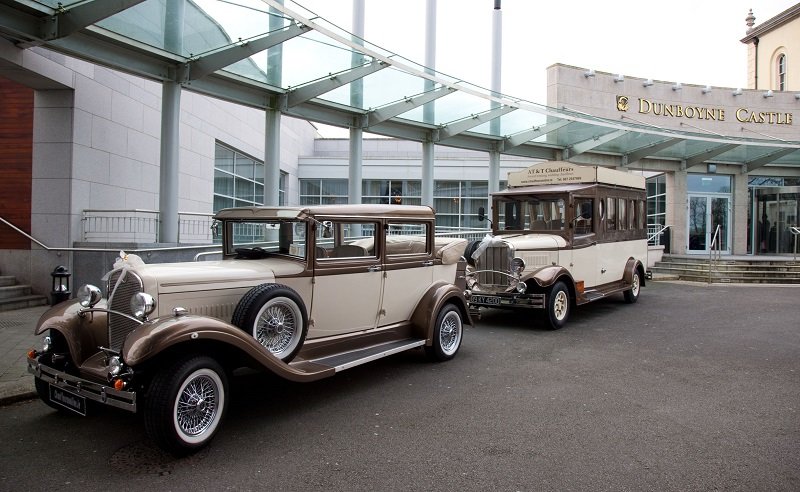 When you hire AT&T services, your quoted price covers from the moment the car arrives at your home, until they arrive at your venue and everything in between . For as long as it takes, no hidden extras.
You are also hiring their award winning wedding chauffeurs and an exceptional wedding transport service that includes:
Bridal Car wedding service
Bride's pick up- Service -Photographs – Venue
Support Car/Vintage bus service
Groomsmen – Service – Bridesmaids – Service -Photographs- Venue .
AT&T Chauffeurs supply ribbons and umbrellas in all their cars/buses .
Cava to toast in all the wedding convertibles .
Chilled beer and water on the Windsor buses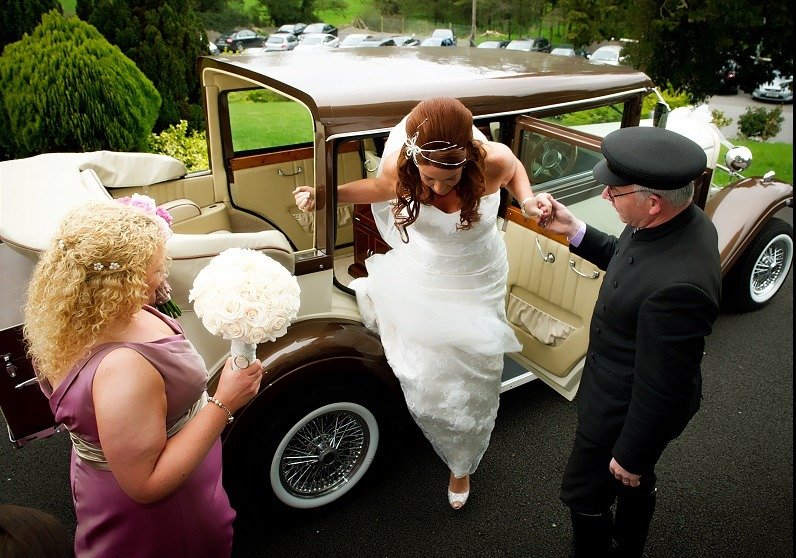 AT&T promise:
"Our service promise is always to leave our brides happy"
Showrooms are open most days until 9pm
Call 00353 872547969 and ask for Michael to arrange a time for you.
Located 12 minutes northwest of Dublin
Type in AT&T Chauffeurs in www.maps.google.ie for directions