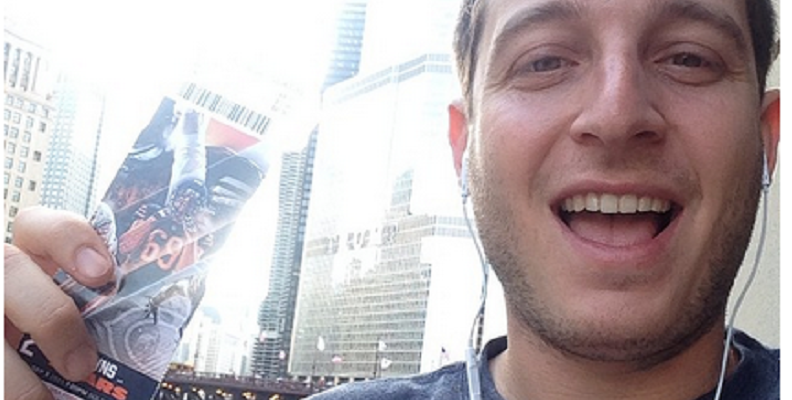 Man's stag party for one in Chicago goes viral
Using the hash tag #Chicagoforone Robbie Chernow documented his bachelor party for one on Instagram when his friends' flights were cancelled
Robbie flew into Chicago from New York last Thursday where he expected to be joined by  groom-to-be Jake and friends for the stag party of a lifetime.
Instead, it turned out to be a lonely party for one when his friends' flight was cancelled and Robbie found himself all aloe in the big city.
Making the best of a bad situation, Robbie decided to explore the city alone, documenting his time using the hashtag #Chicagoforone.
Jake had planned a fun line-up of activities for his bachelor party and Robbie wasn't going to let the fact that the groom-to-be wasn't there, stop his fun!
Except in the series of pictures, poor Robbie doesn't look like he's having much fun at all, posting picture after picture of his sad looking face in another part of the windy city.
In Robbie's first post he's looking pretty optimistic about the whole thing and is excited about going to see the Bears.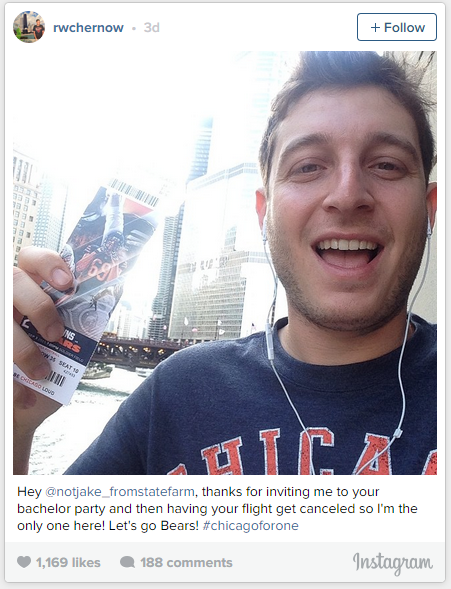 But things quickly deteriorate as Robbie realises travelling alone isn't that much craic.
Here he is looking lonely on a boat trip meant for friends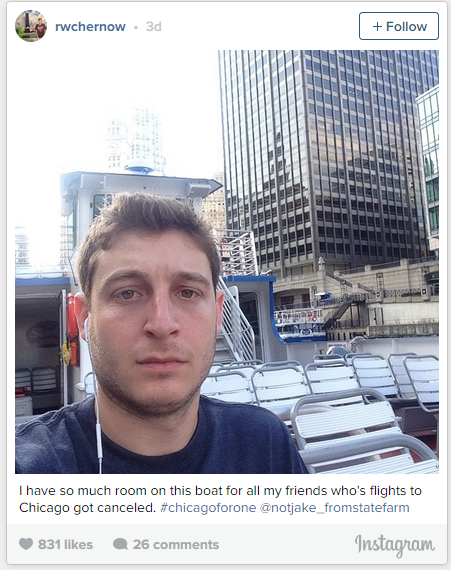 Even the fun fair couldn't put a smile on his face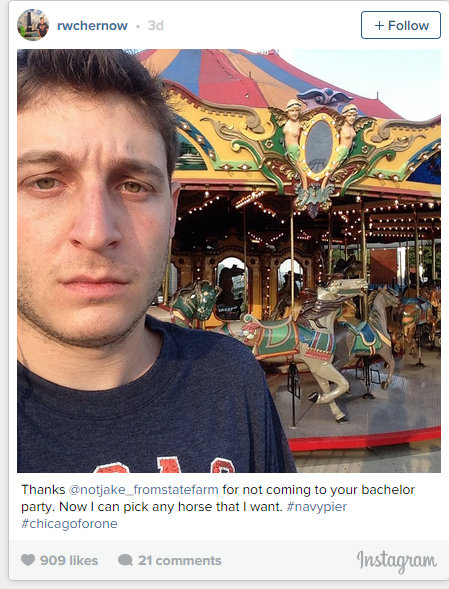 Even strangers take pity on the 'sad man' proving that Chicago really is a very friendly place when you're travelling alone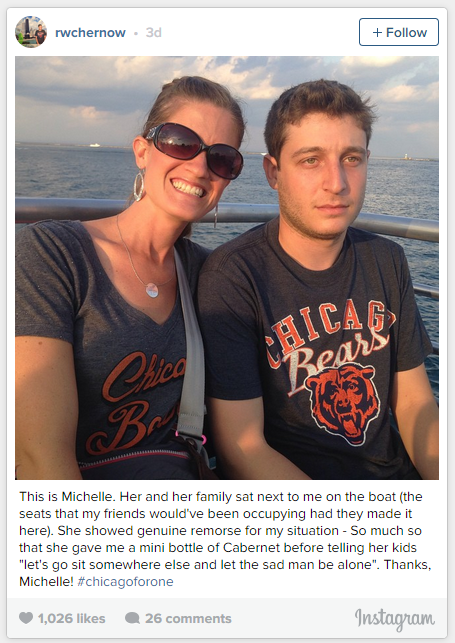 Green grass and blue skies aren't a substitute for missing groom-to-be Jake and friends either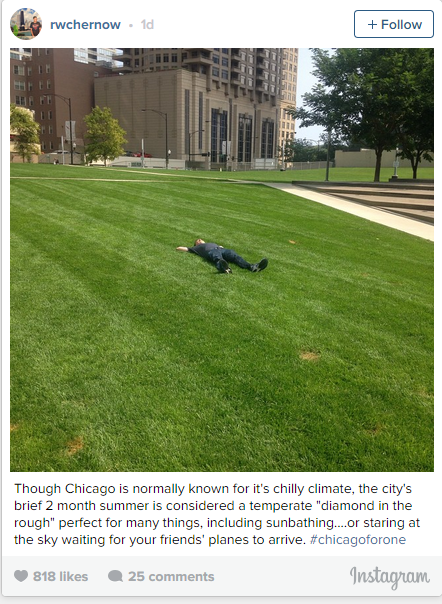 Even a spot of in-room pampering doesn't lift Robbie's spirits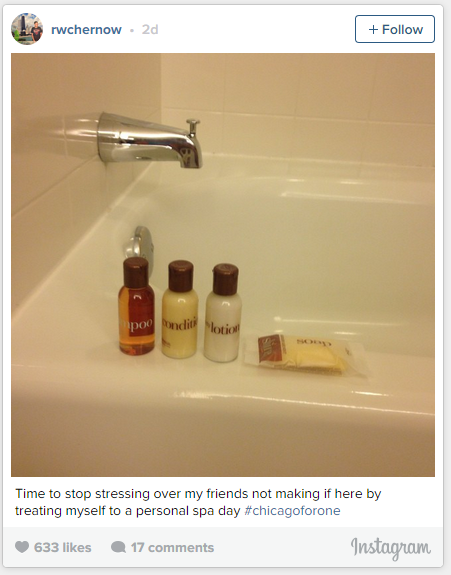 Robbie even became a bit of  celebrity with a local radio station wanting to hear his lonely stag story.
But Robbie wasn't interested in fame, he just wanted his friends.
Finally, two whole days later, they arrived and the party really did get started with Jake and the boys getting VIP treatment all the way thanks to Robbie's social media stardom!