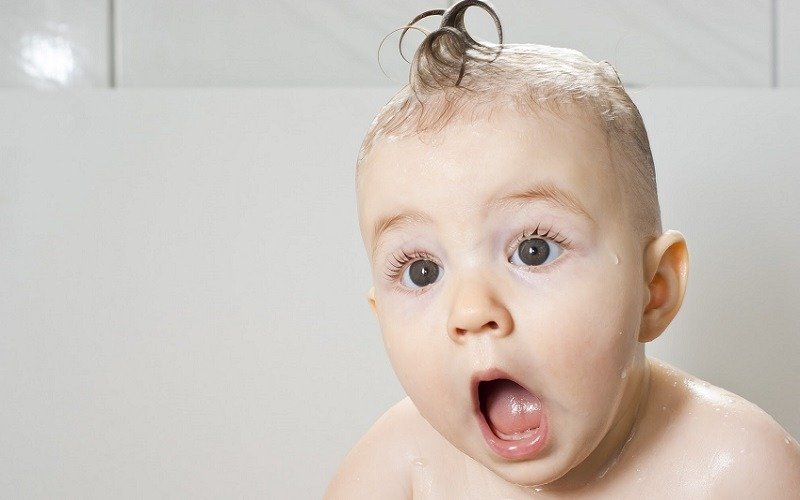 Marriage Proposal At Wedding!
Mobile Anger
How would you feel if there was a marriage proposal at your wedding?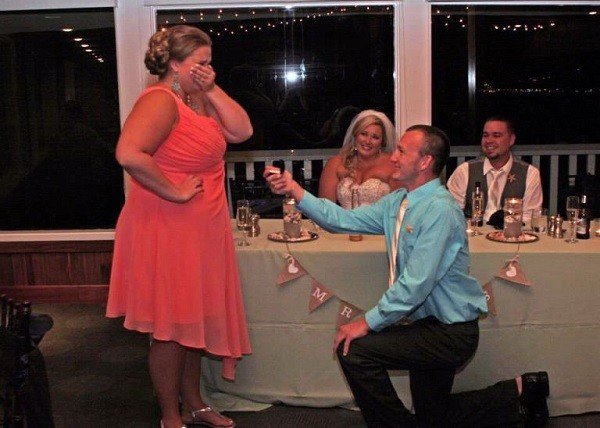 A picture has been doing the rounds of what appears to be a beautiful proposal scene, except the man in question had the bright idea to do it at a wedding, and not just quietly in the background either- right in front of the top table! Also, as many eagle eyes have pointed out, the man even had the audacity to plop his drink down in front of the bride on his way down to bended knee.
Zooming in on the bride's face many have commented on how despite smiling graciously she does not look happy!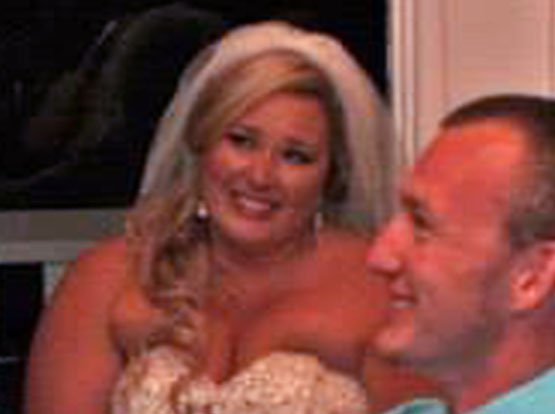 One person replied to the photo which was uploaded to Reddit sharing their own story;
"My husband and I dated for 7 years before marrying. This was a big deal to us since we saved up and paid for everything ourselves and wanted to do it right. Anyway, it came to the speeches, my Husband and I thanked everyone for being there and sharing this moment with us and only one person wanted to say something. He got down on one knee and asked his girlfriend to marry him. She said yes. I played it off and offered them a round of applause. We all cheered but it derailed the evening for sure." (Fuinthea- Reddit)
So how would you feel if someone proposed at your wedding? Etiquette states that it is rude to upstage the happy couple on their one day but some people think there's more than enough attention to go around;
"I will say that one of my best friends and bridesmaid has been in a serious relationship for almost three years and I have daydreams of him proposing at our wedding….for me it would make the day double special and my friends and I would always share that significant date." (Mrs. Trail Mx- Weddingbee)
The jury's out on whether it's a good place to propose but here are Wedding Journal Online's top tips on how to deal with a marriage proposal at your own wedding.
What to do if someone proposes at your wedding
1. Smile and look happy
Even if you're boiling with rage inside.
2. Refrain from bringing the subject up until after the wedding
Alcohol plus hurt feelings never ends well.
3. Don't let other people know you're upset
Otherwise someone who loves you fuelled by alcohol induced injustice will try to fight the battle on your behalf.
4. Congratulate them
Even if you don't feel very congratulatory you can't be accused of not being happy for them.
5. Wait a few days to contact the couple
If you really feel you need to confront the couple, wait a few days for the hype (and your anger) to die down before writing them a short note/ email/ text message outlining why you feel hurt (perhaps that you weren't consulted first). Keep it polite and to the point, you really don't want the argument to end a friendship.
Unless of course you organised the whole proposal yourself!