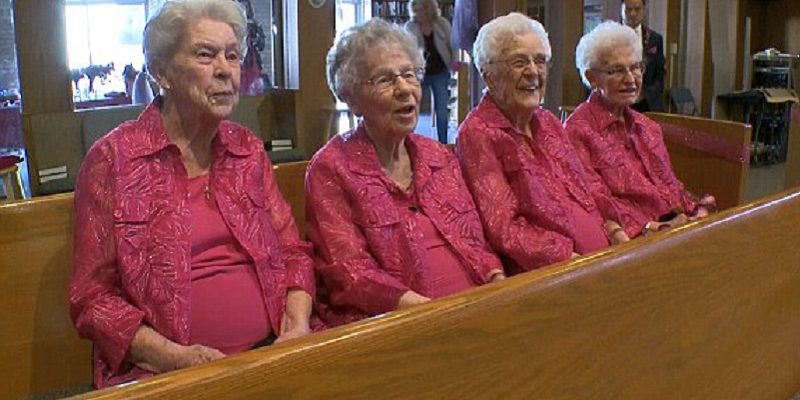 Meet bride's 90-year-old flower girls
It's never too late to be a flower girl – not even when you are 90!
Bride Jeena Gurung proved it's never too late to be a flower girl when she asked four friends aged 90 and older to be part of her wedding party.
The bride who is a fitness trainer at a senior living building in Minnesota, struck up a friendship with Elise Trapp, 96, Irene McGuire, 95, Lorraine Quinn, 94, Elaine Orgen, 96 while running exercise classes. She said that she has a special relationship with all four ladies and couldn't picture having anyone else as part of her special day.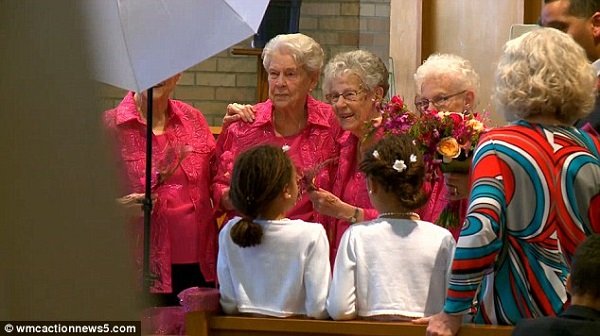 The four ladies wore matching fuchsia jackets and tops for the ceremony. They proudly looked on as Jeena said her vows and posed for photos with the bride and groom afterwards.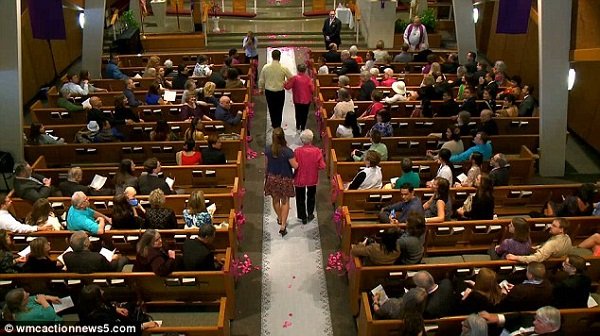 Irene told WMC Action News:
We haven't heard they've had flower girls this age before."
Elise joked:
It's one of the prerequisites for the job. To be the flower girl, you should be 90 – at least."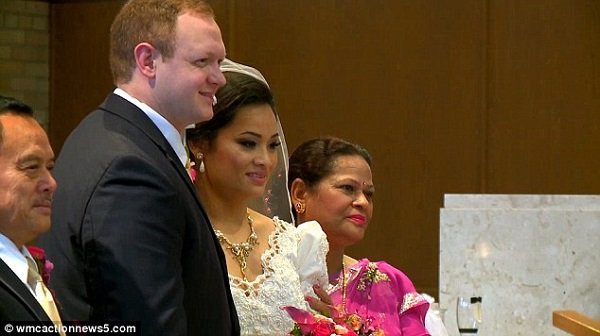 Jeena isn't the only bride to choose an elderly bridal party, click here to read about the bride who asked her 89-year-old grandmother to be her bridesmaid.
Featured image credit: WMC Action News 5, Daily Mail