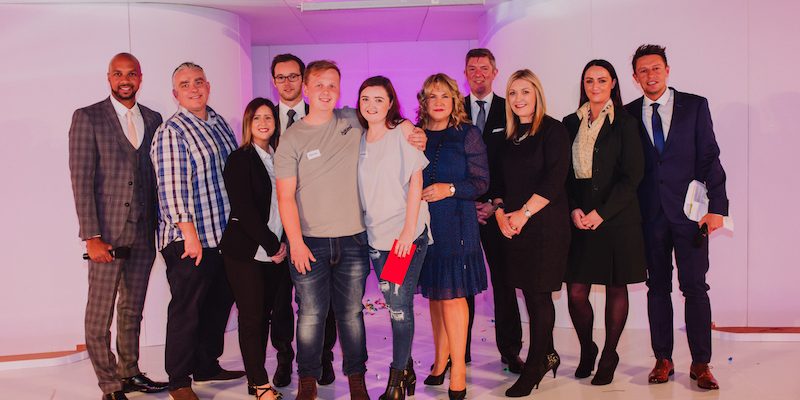 Meet The Winners Of Our £30,000 Wedding
After being put through their paces in the live final, Emma Patterson and Jack Dempsey walked away with the £30,000 wedding prize at the Wedding Journal Show in Belfast.
Emma and Jack never believed that when they entered the competition to Win a £30,000 Wedding with the Wedding Journal Show's media partner Q Radio, that they would actually be the couple walking away with this fantastic prize.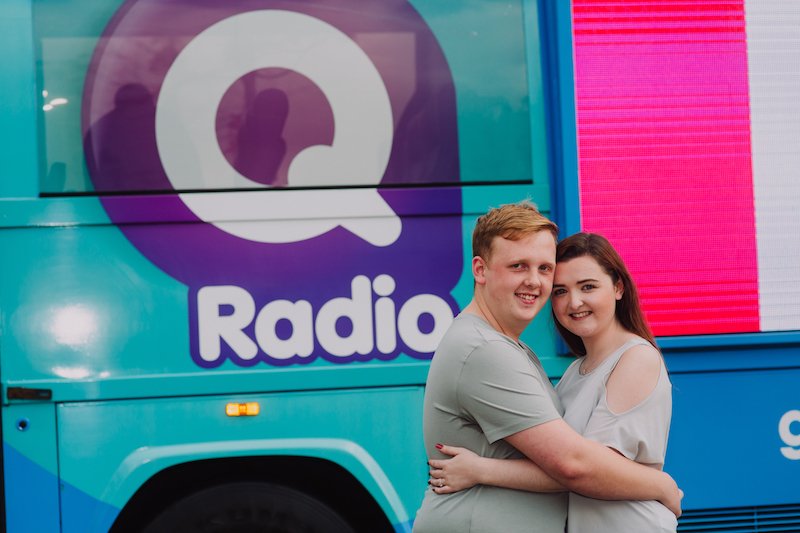 Speaking to the couple after they won Emma comments, 'This is a dream come true. I never thought for one moment when I entered the competition on Q Radio that we would be winning a £30,000 wedding!
'It is Jack's mum who encouraged us to enter in the first place and I'm so glad she did. It really shows that it's worth taking the time to enter competitions because you never know when you could be in with the chance of winning,' adds Emma.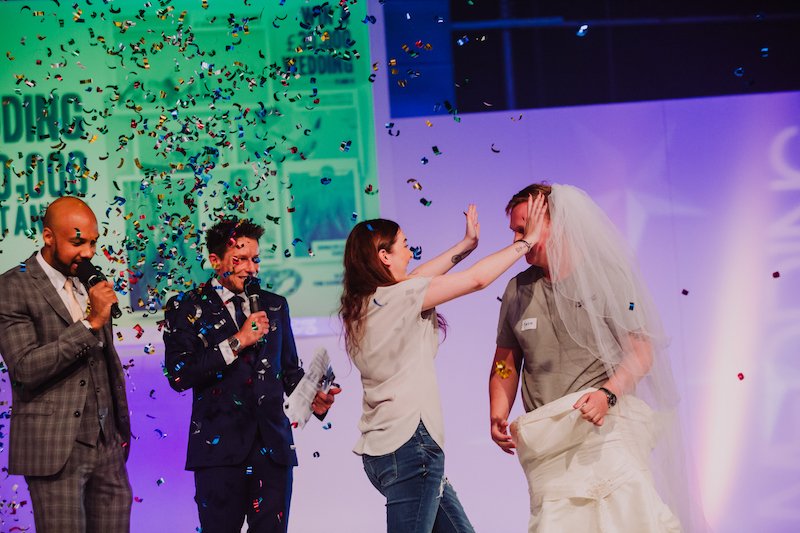 Jack and Emma have been together for six and half years and Jack proposed on Christmas Day last year.
'We are living together and thought that with all of our other costs that it would be a few more years before we would have saved enough to have the wedding we wanted. Winning this prize means everything because instead of waiting five or six years, we can now get married.'
As Emma continues, 'It is such a brilliant prize and to be able to have out reception in a brand new location is such a privilege. The Titanic Hotel Belfast is such a stunning backdrop and it's only twenty minutes from where we live in Carrickfergus, so it's handy for friends and family coming to celebrate with us too.'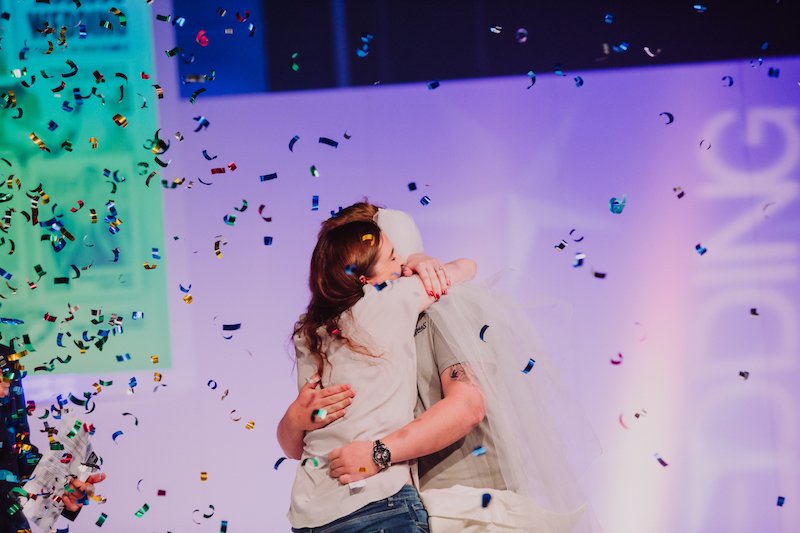 According to Emma, Jack didn't want to get too carried away with the idea of winning beforehand, but as soon as they won he gave her a great big hug and said that he was so excited.
'We are both so, so grateful,' explains Emma. 'I can't wait to go and pick my dream dress and our wedding rings. It's so exciting to think of everything we have won and it means the world to us to be able to start planning and get married.'
What They Won…
A honeymoon in the Cape Town staying at Mandela Rhodes Place Hotel
A pair of business class return flights from Dublin to Cape Town with Ethiopian
A wedding reception in Titanic Hotel Belfast
Bridalwear from The Bridal Suite, Holywood
Groomswear from Remus Uomo
Wedding rings from Gardiner Brothers
Wedding photography from Digital Bride
Featured Image Credit: Ibe Sesay, O Radio;  William Bittles, Digital Bride; Siobhan Eastwood, Remus Uomo; Michael Warke, Gardiner Brothers; Winners Jack Dempsey & Emma Patterson; Wynn Penton, Wedding Journal Show Director; Adrian McNally, Titanic Hotel, Belfast; Anita Fitzsimmons, The Bridal Suite Holywood; Stephanie O'Sullivan, Ethiopian & Stephen Clements, Q Radio. Photography by Aurora PA.