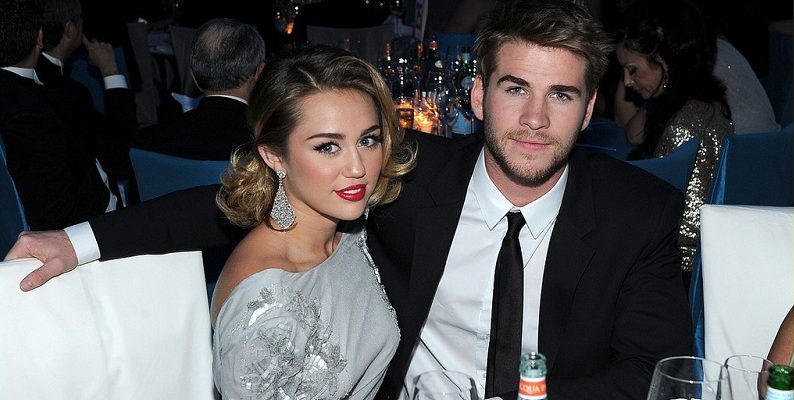 Miley's Malibu Love
Miley Cyrus drops new single 'Malibu' and has exclusively revealed her inspiration behind her new music direction was her Fiance Liam Hemsworth.
After a brief break from the music industry, Miley Cyrus has been working on a new look and sound. Following an anticipated wait, the former child star dropped her new single and music video 'Malibu' yesterday and its super dreamy.  The best part is, that it is a dedicated love song her to fiancé and long-term beau Liam Hemsworth.
Before the launch of the single on May 11th, Miley Gushed over releasing her new music and opening up with her fans, saying: "I have the most happy, anxious butterflies you could ever have". The song, 'Malibu', has a 'beach rock style', with a touch of country, which goes back to her roots growing up in Nashville, Tennessee.
https://www.instagram.com/p/BT676D3Bohs/?taken-by=mileycyrus&hl=en
The singer revealed to the world that Liam was the inspiration behind the sweet and relaxed new song, and gave fans a glimpse into their reality. Miley opens up in her lyrics about her relationship and their budding beach life in Malibu together singing "We are just like the waves that flow back and forth," and continues to say "sometimes I feel like I'm drowning and you're there to save me and I want to thank you with all of my heart / It's a brand new start / A dream come true / In Malibu."
https://www.instagram.com/p/BTtzA02hxcl/?taken-by=mileycyrus&hl=en
Speaking to The Kyle & Jackie O Show, Miley said that Liam is the reason that she has taken this new direction and the reason she is feeling better than ever about her life. She recited the lyrics "'I never sat by the shore under the sun with my feet in the sand / But you brought me here and I'm happy that you did / 'Cause now I'm as free as birds catching the wind".

The loved up pair famously split in 2013 following a 'crazy' period in Miley's life. Speaking to Billboard, the superstar recalled the time they spent separated and how it made her evolve into the person she wanted to be herself and her Fiancé.
She said: "I needed to change so much…and changing with someone else not changing like that is too hard. Suddenly you're like, 'I don't recognize you anymore'… we had to re-fall for each other"
Reconciled since 2016, Miley proudly wears her engagement ring on the cover of her new Malibu single. With her future hubby actually photographing the star's album cover, Liam clearly has a great influence on Miley's life, with the couple looking more in love than ever.
We are definitely loving Miley's new look and music direction.
Set Feature Image Credit: Miley Cyrus and Liam Hemsworth, Flikr