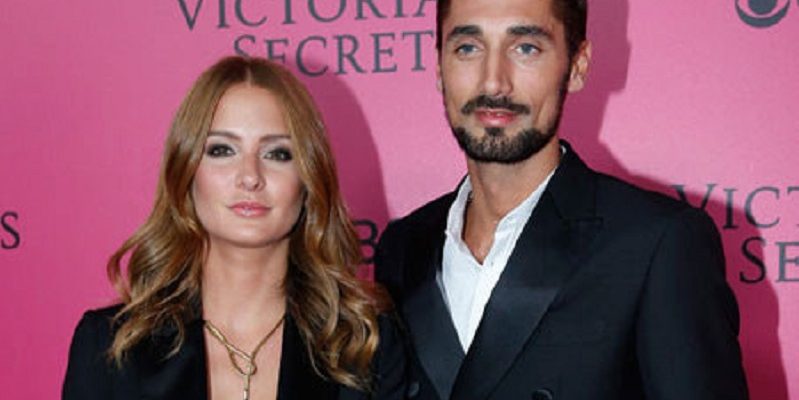 Do Millie & Hugo Have A Secret To Share?
Former Made in Chelsea star, Millie Mackintosh has been looking loved up on Instagram recently with business tycoon and boyfriend Hugo Taylor. Having previously dated and starred together on E4's Made in Chelsea in 2011 (until Millie discovered that Hugo had cheated with her best friend Rosie!), the twosome have rekindled their romance having had almost 6 years apart and 'time to mature'.
The Happy couple have been enjoying lots of extravagant trips and holidays recently, all which have been publicly shared on social media. However, it has been reported by 'Look' that they may have some exciting news to share with us all… they have reportedly got engaged! With the rumour being the engagement happened whilst always on holiday. Having confirmed moving in together in February 2017, the loved-up duo look the image of perfection in their candid snaps.
https://www.instagram.com/p/BOnW_tVAJqX/?taken-by=hugotaylorlondon&hl=en
The Fashion icon, known for her bohemian-chic sense of style, had been married to British Rapper and music artist Professor Green (A.K.A Stephen Manderson) for two and a half years, with their relationship ending in early 2016.  They were quoted releasing a joint statement last year:
"It is with sadness and regret that we confirm our separation.  'It is a mutual decision, we still care deeply about each other and would like it to be known that it is on amicable terms and we wish each other well.'. The two have since remained good friends.
An insider at 'Look' has said that Millie is now happier than ever, with her telling close family and friends that Hugo is 'the one' for some time, and that it 'feels so right this time'. Millie is reportedly planning her second wedding to Hugo, and has already chosen her dress.
We will be eagerly awaiting confirmation from the gorgeous pair, however we hope this happy news is true!
Set feature image credit: Millie Mackintosh, 4chino, Flikr