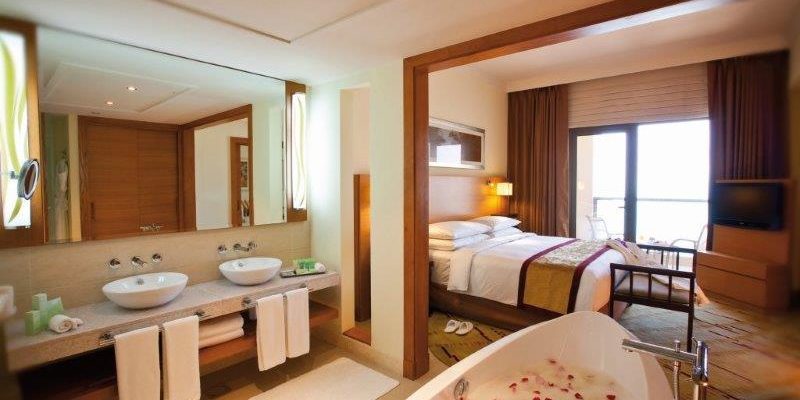 Mövenpick Hotel Jumeirah Beach, Dubai
Honeymoon or say, 'I do' in the heart of Dubai's seaside district in the luxurious Mövenpick Hotel Jumeirah Beach
Located in Dubai's Jumeirah Beach Residence close to the shimmering azure waters of the Arabian Gulf, the five-star Mövenpick Hotel Jumeirah Beach is just a short walk from The Beach shopping centre featuring beachfront shops, restaurants and a lot more besides.
Equally popular among honeymooners and couples getting married abroad, the Mövenpick Hotel Jumeirah Beach is chic, contemporary and boasts numerous first-class dining and recreation options, only a few steps from the stunning beachfront promenade, The Walk, and the golden sandy beach itself.
The Mövenpick Hotel Jumeirah Beach has been acclaimed by industry leaders; it has been recently recognized as the Best Honeymoon Hotel 2016 at the Haute Grandeur Global Hotel Awards and Best Luxury Contemporary/Stylish Hotel 2016 in the UAE at the World Luxury Hotel Awards.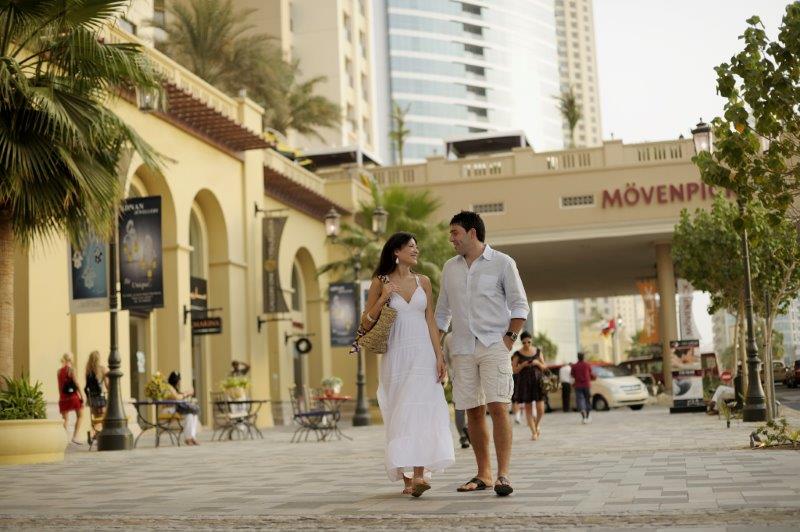 A honeymooner's haven
Incredible shopping, fine dining, a plethora of indoor and outdoor activities, guaranteed sunshine, a rich cultural experience, and lashings of glitz and glamour – Dubai has long appealed to honeymooners as an once-in-a-lifetime holiday destination.
Mövenpick Hotel Jumeirah Beach is the ideal base to explore the city. Only a 30-minute drive from Dubai airport, the picturesque beachfront hotel is set against the Persian Gulf in Dubai Marina's famous Jumeirah Beach Residence (JBR) district – known for 'The Walk'; a 1.7km promenade buzzing with restaurants, boutiques, cafes and department stores.
All of the hotel's 294 rooms have balconies, the majority of which feature sea views. Easily accessible to Jumeriah Beach, the Mövenpick Hotel's outdoor swimming pool provides the perfect place to relax and soak up the rays, away from the hustle and bustle of Dubai's social scene.
Tempt your taste buds with exceptional cuisine at the famed restaurants and award-winning bars. Dine on delicious New York Cuisine at Soul, experience a delectable buffet at The Talk or unwind at the pool bar and enjoy the famous Mövenpick coffee at Falls Lobby Lounge & Terrace.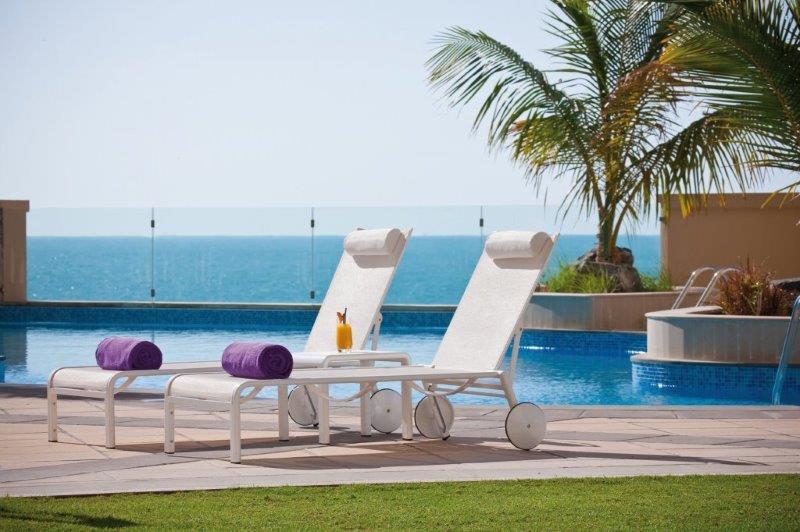 Marry at Mövenpick
Located in Dubai's most dynamic waterfront promenade, the opulent Mövenpick Hotel Jumeirah Beach creates a truly wonderful backdrop for the wedding of your dreams.
A perfect venue for your wedding means much more than just a spectacular setting. At Mövenpick Hotel Jumeirah Beach, the team will help you create a seamless backdrop to the most special day of your life.
The elegantly styled Melrose ballroom covers over 500 sqm, which can be converted into three enclosed sections making it a perfect venue to accommodate every type of wedding celebration, from intimate marriage ceremonies to larger groups. A dedicated wedding expert will ensure every detail is personalised, from the choice of linen to the table setting details and decor, everything will be planned to perfection.
The talented Executive Chef and his team always work closely with couples to design gourmet menus and beautifully crafted cakes to wow your guests.
From photography, to flowers, décor and everything in between, a highly experienced wedding specialist will be on hand to assist with all your planning and organisation needs.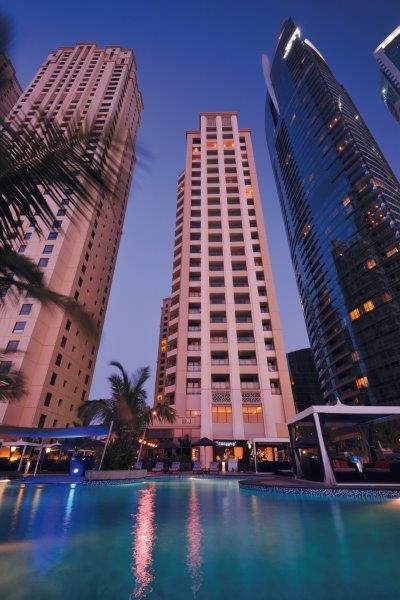 Contact details
For more information visit: www.movenpick.com/en/middle-east/uae/dubai/hotel-dubai-jumeirah-beach/overview/.