A mother has photographed her daughter wearing her wedding dress on every birthday since she was born
Brandy Yearous has taken photos of her daughter Allison wearing her wedding dress every year on her birthday, following an article when she read while she was pregnant.
Brandy said one of the best pieces of advice she read was to take a photo of your baby in their Dad's jeans so that you can clearly see your child grow and develop. She did this for her son but wanted another way to mark her daughter's development because she felt that ladies jeans wouldn't work as the style change too much each year. Brandy said:
 I wanted something that was going to look exactly the same every year."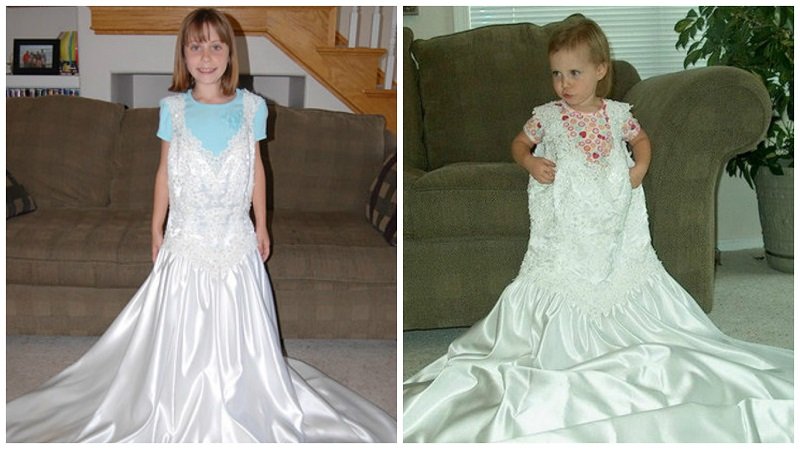 Then she had the idea of using her wedding dress. Every year since Allison was born she has posed in her mum's gown and it fits a little more each year.
Brandy said the photos helped her to notice the subtle changes in her children from year to year that she may not see otherwise. She added:
It's becoming less my dress and more Allison growing into a young lady.

It's a way to celebrate my marriage and show her what she has to look forward to."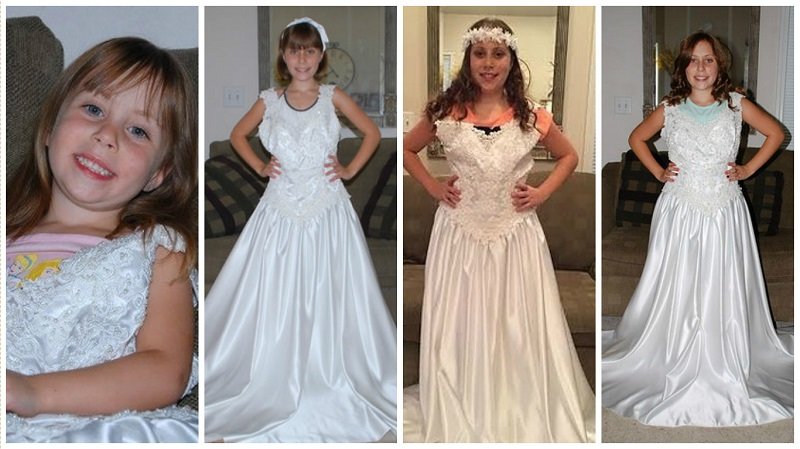 Click here for more ideas about what to do with your wedding dress after your big day.
Featured image: Brandy Yearous, Buzzfeed.com