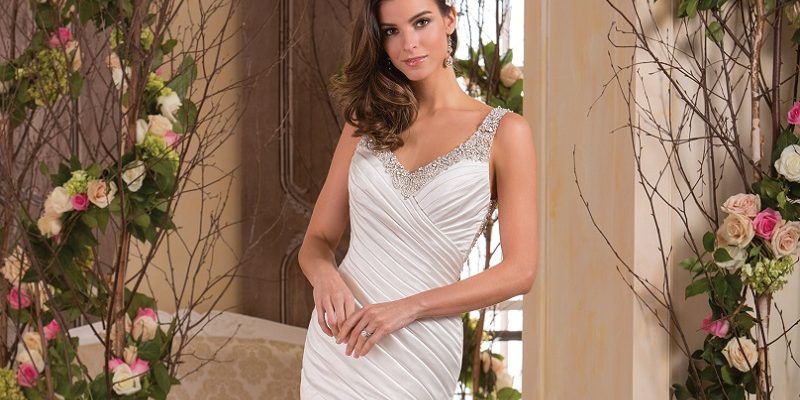 New trend alert! 26 fab pleated wedding dresses
Pleated skirts, belts and bodices are plentiful in 2016 wedding dress collections. Here's our pick of 2016 pleated styles available in shops now…
Body hugging
A pleat is a fold formed when fabric is doubled back on itself – there are lots of different ways to do this, which results in a fantastic variety of pleated wedding dress styles available.
The pleat can be ironed in place for a sharp crease look as seen in the Laincarlo dress pictured, or can be left unpressed to fall in soft rounded folds as seen in the skirt of the Venus Bridal dress.
For a sophisticated but sexy look, check out the body hugging styles by Mori Lee and Verise Bridal featuring pleated material over the torso area. The line of the pleats serves to emphasise your curves and accentuate the thinnest area of the torso i.e. the waist, making this style a great option for curvy brides.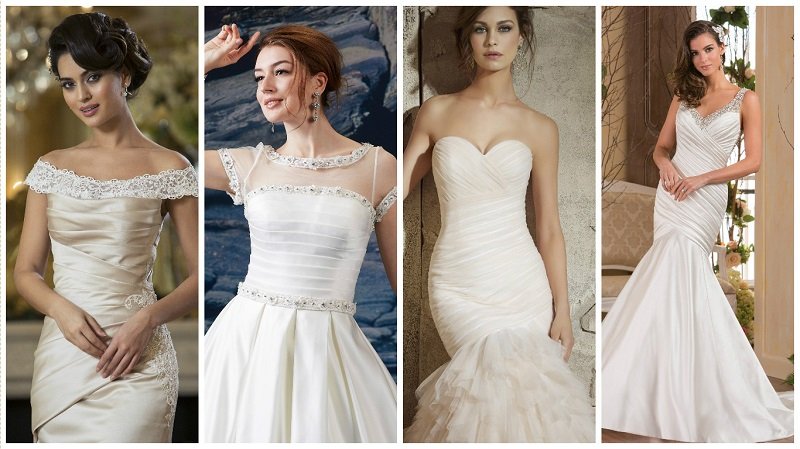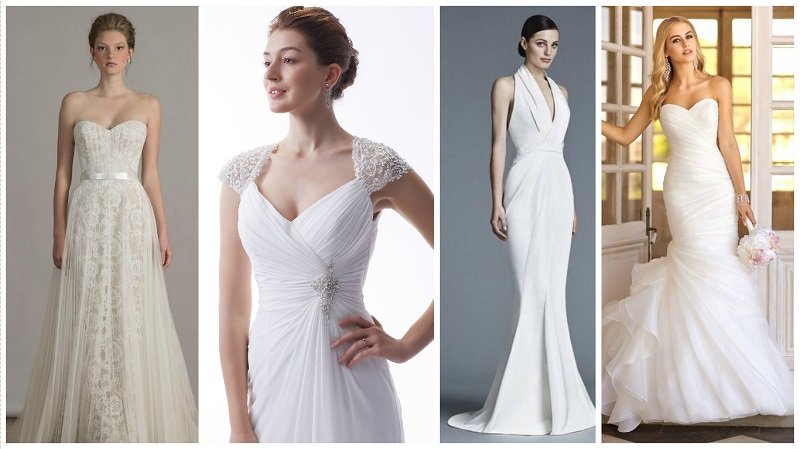 Pleated top
A pleated bodice can add a touch of glamour to an otherwise plain dress – as seen in the Jasmine styles pictured.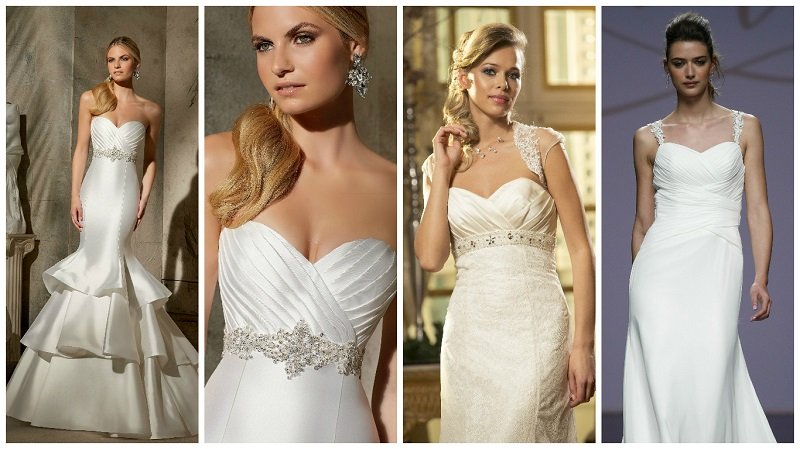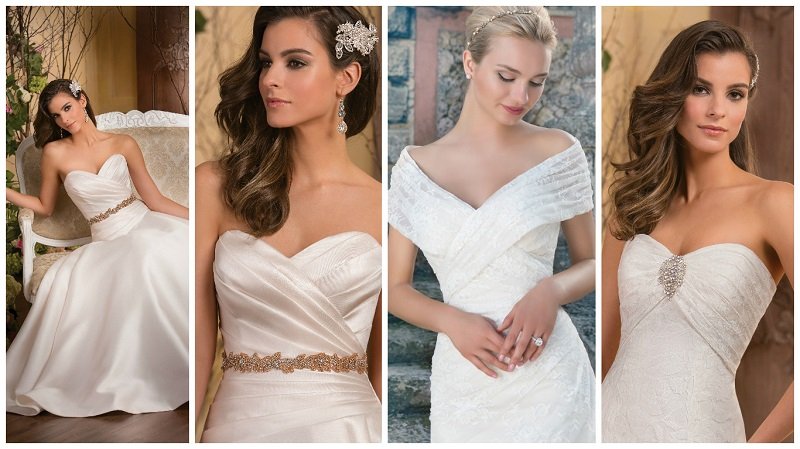 Pleated skirt
Pleats that are sewn into place are called tucks as seen in the Mark Lesley gown, which has quite structured pleats down the centre of the skirt, in contrast to Oscar de la Renta's more relaxed take on the style with soft folds falling in the princess-style skirt.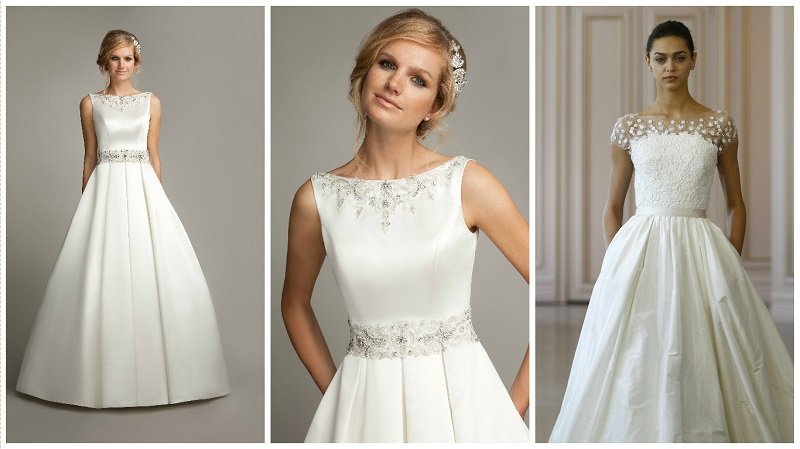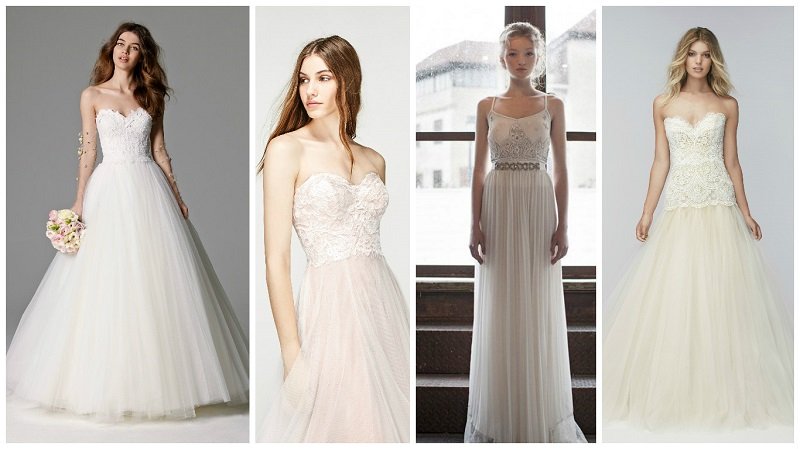 Just a touch
If you prefer soft, unpressed pleats check out the softer styles below.
For a 'less is more' approach to the pleating trend see the styles with pleated belts only.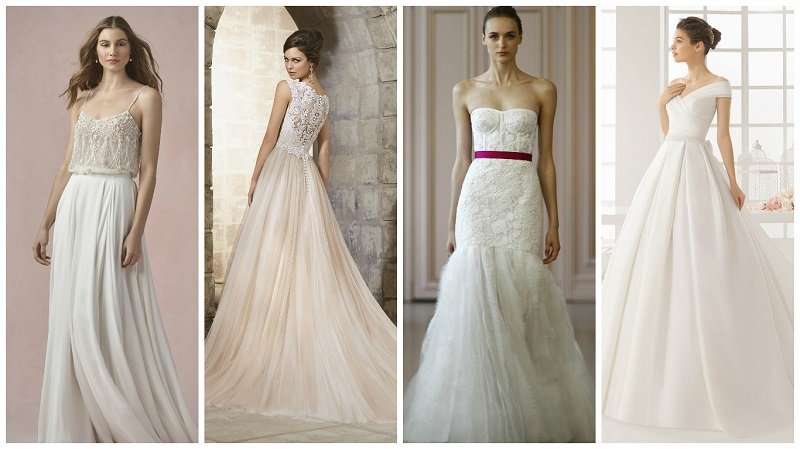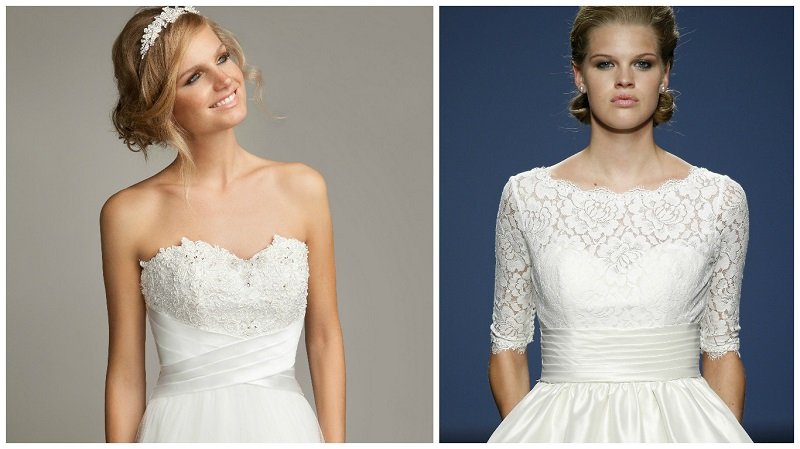 Featured image: Jasmine