Often couples want to honour a lost loved one on their big day – whether it's a public gesture or private for you alone, here are nine ways to pay tribute to that special person who has passed away
Bridal bouquet
Wear or bring something that reminds you of that person such as an item of jewellery that belonged to them. Charms, religious emblems, cuff links, photos and jewellery pieces and can be reworked into a wedding bouquet, or a single flower of a different colour can be inserted into your bouquet as a gesture to remember the deceased.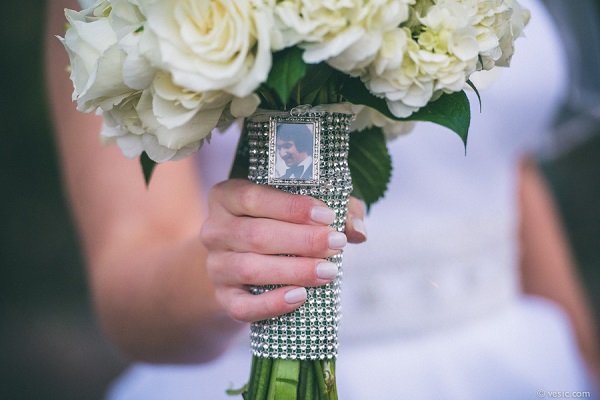 Wear their wedding ring
Create a simple bracelet using a loved one's wedding band.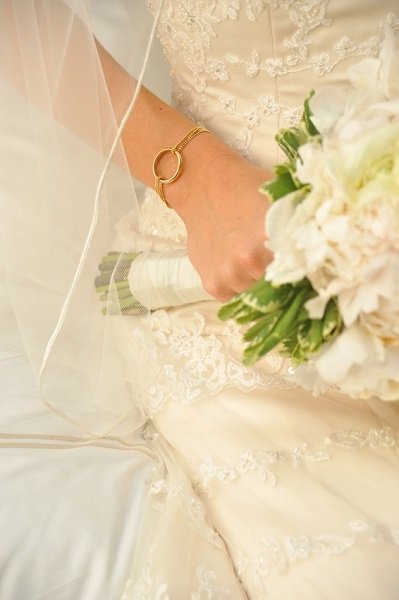 Light a candle
Light a single candle and place it on a table in the reception area or next to the cake display as a subtle gesture to remember your loved one.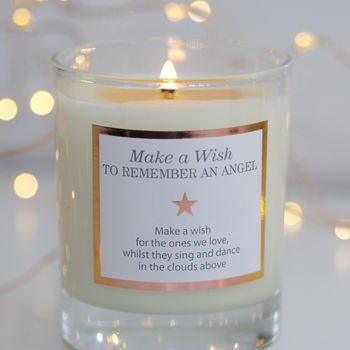 Have a toast in their memory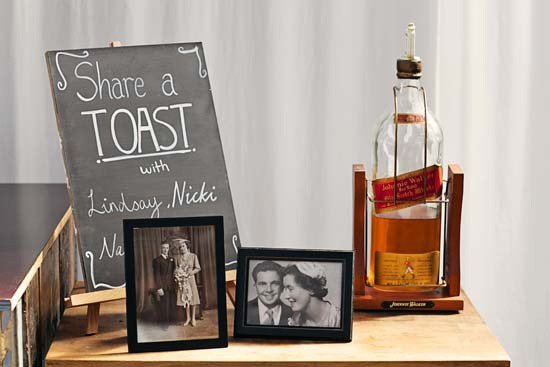 Wedding favours
If your loved one passed away from an illness or disease, or supported a cause that was dear to their heart, perhaps you could make a charitable donation instead of offering wedding favours. Often charity organisations provide cards that you can leave on the tables instead of favours.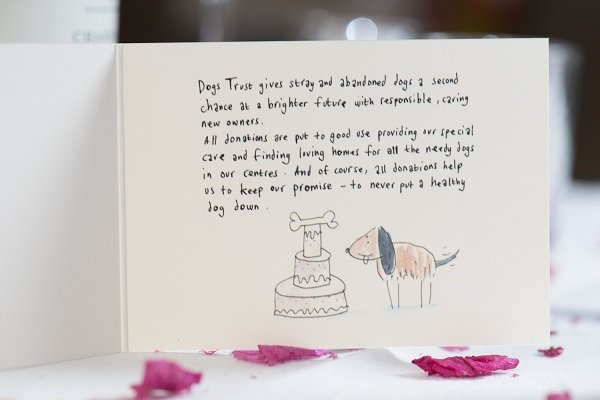 Save them a seat
This suggestion could prove to be simply too sad a gesture; some couples choose to keep an empty seat to one side during the ceremony, marked with a single rose or bouquet.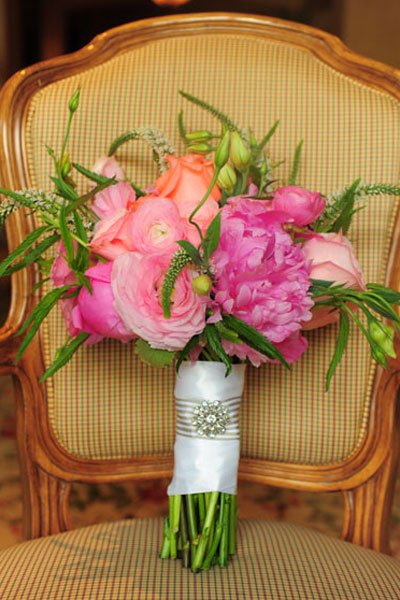 Display a photo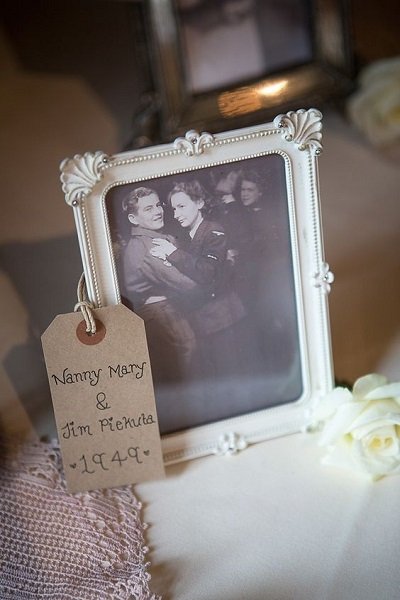 DIY something blue
Create a custom pin for the inside of your dress with something blue that once belonged to the deceased person. If you don't have anything blue, choose any charm or pendant that was theirs and attached a tiny blue ribbon to the pin.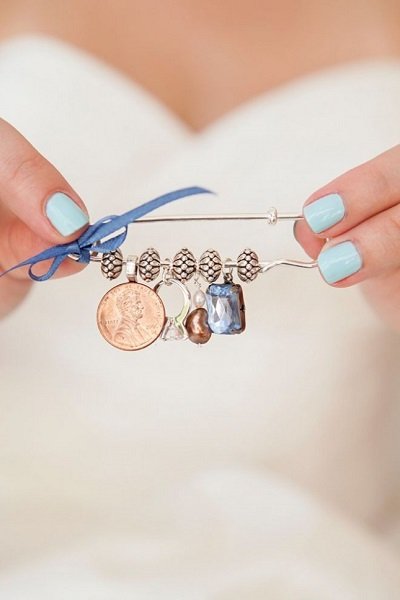 In the mass booklet
Add a short and simple 'In Loving Memory of…' tribute to your mass booklet or ceremony programme.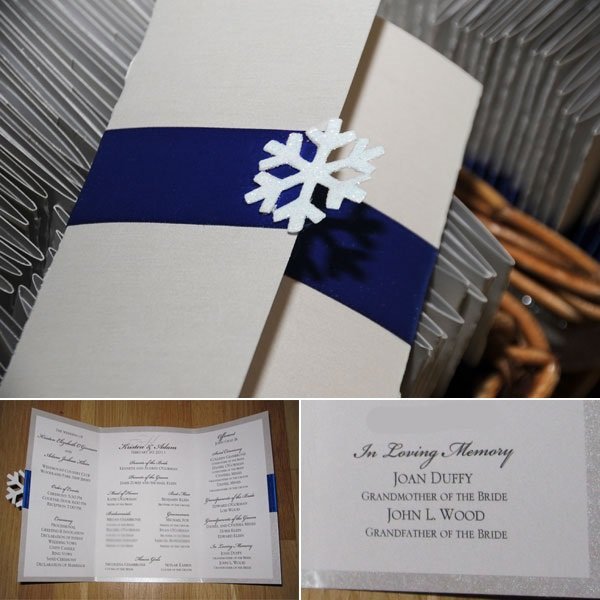 Featured image: Etsy.com