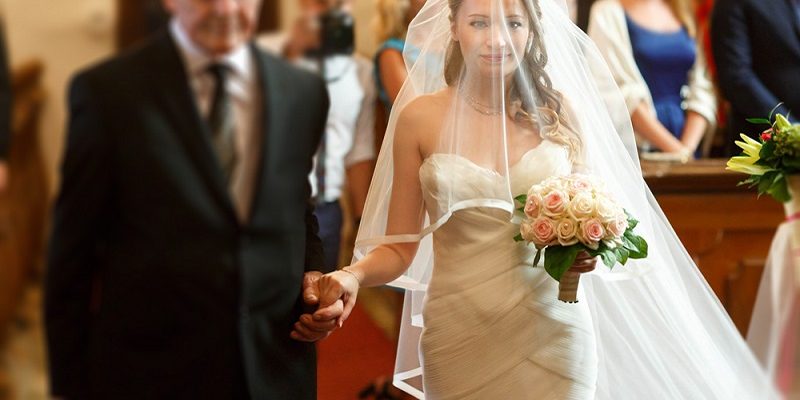 Only 6% of fathers pay for their daughter's wedding day
Will your dad pay for your wedding day? If so, you are in the minority as only 6% of fathers pay for their daughter's wedding day
The tradition of a father paying for his daughter's wedding day is no longer commonplace according to a survey carried out by letting agent Chestertons. The survey revealed that only 6% of fathers pay for their daughter's wedding day, with 94% of couples footing the bill for their nuptials.
One wedding tradition that remains firmly intact is the groom asking the father's permission to marry his daughter. 37% of suitors ask their partner's father for his daughter's hand in marriage – while the majority of dads may not have to cover the cost of the wedding, a much larger percentage have a say in if it will go ahead of not.
Nick Barnes from Chestertons said:
Certain traditions such as not living together until getting married, or allowing the father-of-the-bride to foot the bill, are no longer practical. The change demonstrates the way our lifestyles and financial capabilities have changed since the 1960s."
1,000 British men and women were interviewed about their thoughts on wedding traditions such as throwing the bouquet and cutting the cake. 36% of those interviewed cut the wedding cake together on their wedding day, 33% of brides threw the bouquet, and 15% of grooms carried their bride over the threshold of their home after their wedding day.