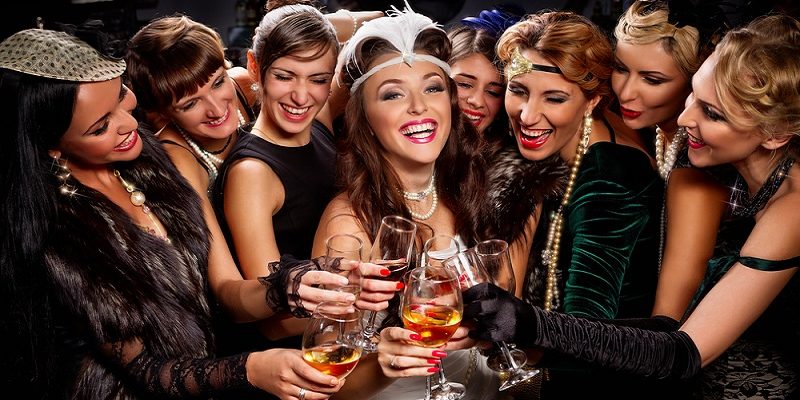 Organise a hen party in ten simple steps
For first-time bridesmaids the task of organising a hen party can seem a little daunting at first, never fear – here's how it's done
Step 1 – Consult the bride
Sit down with the bride-to-be and talk through their idea of a perfect party. Obviously you will want to keep some hen party surprises up your sleeve to keep them guessing for some of it, but it's important you are on the right track. Communication is key to keeping the bride happy, which is ultimately your end goal.
Step 2 – Invite the hens
Once your bride has chosen her preferred date ask her to provide you with a list of names and contact details for those she would like to invite.
Set up group communication, such as a watts app group or a Facebook event page and let the girls know they are invited and the date months in advance.
Step 3 – Do your homework
Come up with a list of hen party location suggestions, check availability on your dates and costing, before asking the bride to choose her preferred location.
Click here for some Irish hen party ideas to get you started.
Step 4 – Budget
Set a realistic budget from the start and stick to it. Make sure that includes a bit of buffer money for snacks, drinks, tips and little extras.
Step 5 – Book accommodation
Next book the accommodation; usually you will only have to pay a small deposit.
Think about transport, if a lot of your hens are travelling from the same area you could hire a private bus or fun hen-specific transport e.g. a limo or party bus.
Step 6 – Book dinner
Some hotels offer a meal as part of your accommodation package. If not, research restaurants in the area, read reviews online, and ring up the recommended restaurants and find out if they can provide for large groups and what package they offer. Does your bride have any dietary requirements? If so be sure to ask if they can cater for that also.
Some restaurants have private rooms that can be used by groups for a more intimate girly bonding dining experience.
Step 7 – Book activities
There are lots of hen party activities to pick from including farm experiences, afternoon tea, painting a nude, roller disco, zorbing, quad biking, laughter yoga and dance class etc., particularly if you are going to a city, or towns such as Carlingford or Carrick-on-Shannon that are renowned for hen and stag parties.
You don't have to share the details of the activity with the other hens in advance, just be sure to let them know what to wear.
Step 8 – Theme
Pink feather boas and plastic L-plates? Just say no. Think carefully about the theme or dress code and glam it up with your group of girls.
Step 9 – Add some handmade details
From handmade decorations to personalised gift bags and keepsakes. To make your hen party truly unique, handmade details are a must do.
Be sure to send the bride home with a memento of your weekend away.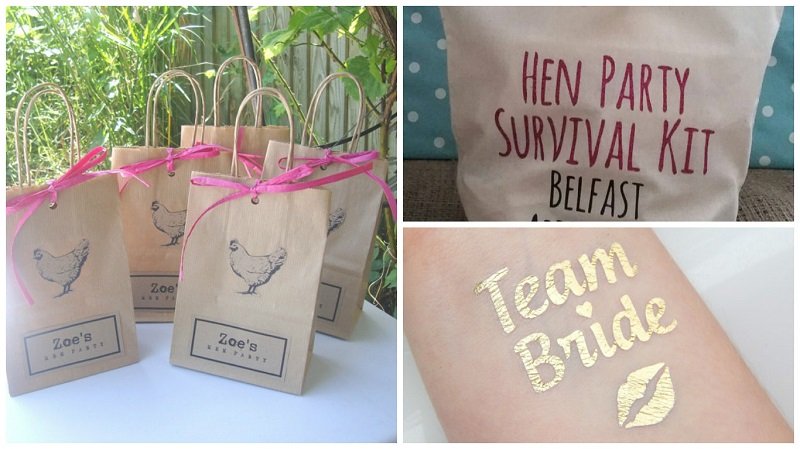 Step 10 – Games
Organise some games for a good girly giggle. Chances are not all of the hens will know each other, so plan an ice breaker on the first night. For example each person could tell the story of when they first met the bride or a funny story about her. Or incorporate silly games such as 'oven mitts n' tights' – this one will have your hens in stitches trying to get the fastest time putting on tights wearing oven mitts.
The classic Mr&Mrs quiz is another great option that is always gets a laugh. Email the groom the questions in advance of the hen. Or you could do a 'how well do you know me quiz' where the bride comes up with questions to find out how well her friends really know her.