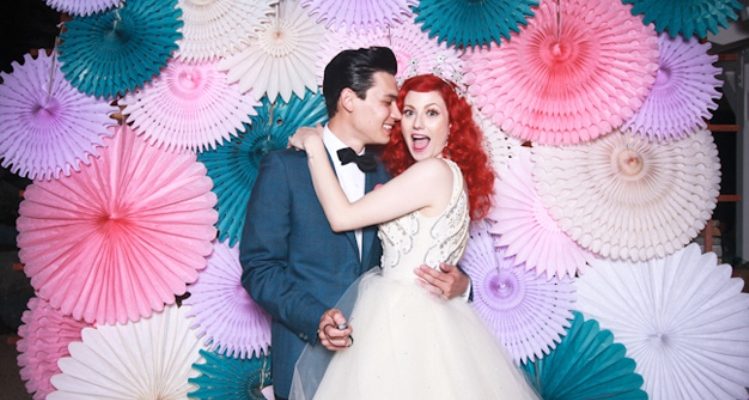 Our Fave Spring Wedding DIY Ideas
Because just one post about wedding DIY isn't enough.
If you are an avid reader of Wedding Journal Online, you may remember a fun post we did last year about easy DIY projects you can incorporate into your wedding. If you missed it, click here to refresh your memory.
But if there's one thing we know about weddings, its that they are subject to trends and new ideas every single day so what may have been relevant six months ago may quickly become yesterday's news. With that in mind, its time to share some of the latest wedding day DIY trends that are sweeping Pinterest and beyond to make sure you have the most exciting, current and unforgettable wedding of your dreams.
Oh, and as always, at the end of this post there are some handy things to keep in mind when embarking on your DIY wedding day. Break out the sewing machines brides-to-be, its time to get crafty!
"Getting Ready"
For the bridal party, the 'getting ready' process is half the fun. All the bridesmaids gather together with their bride, and usually the MoB and MoG get involved as well. Champagne flows, and everyone wears identical outfits to get into the wedding spirit- many of which you can DIY yourself. Even a lot of what the bride wears as she walks down the aisle can be hand-crafted… and its not as hard as you may think.
Bridesmaids Totes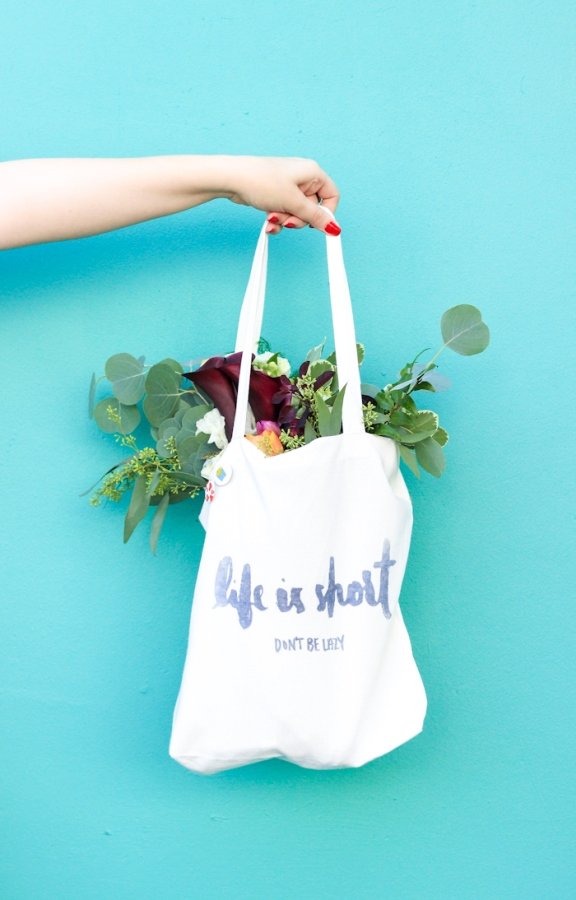 Click here for tutorial.
Floral Crowns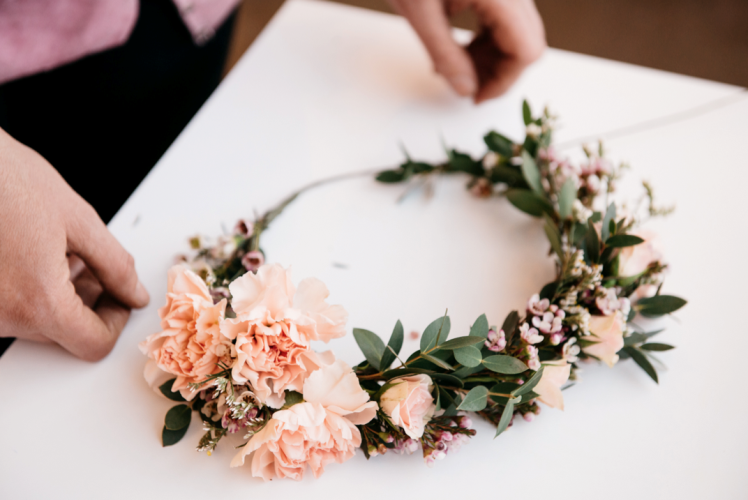 Click here for tutorial.
Rhinestone Bridal Garter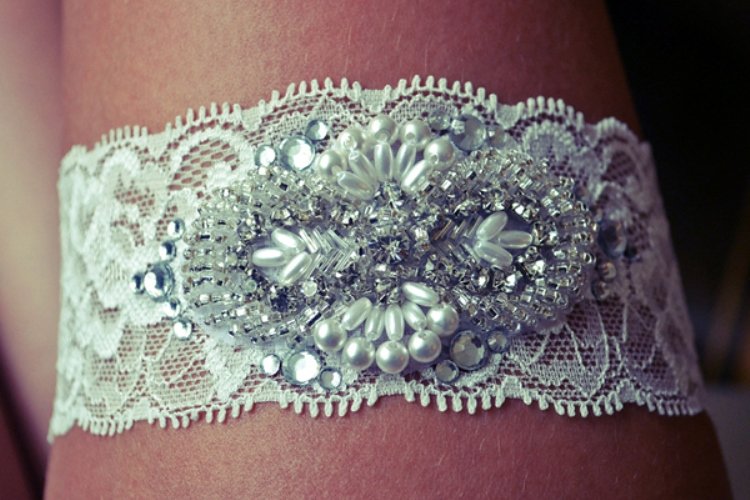 Click here for tutorial.
Shoe Stickers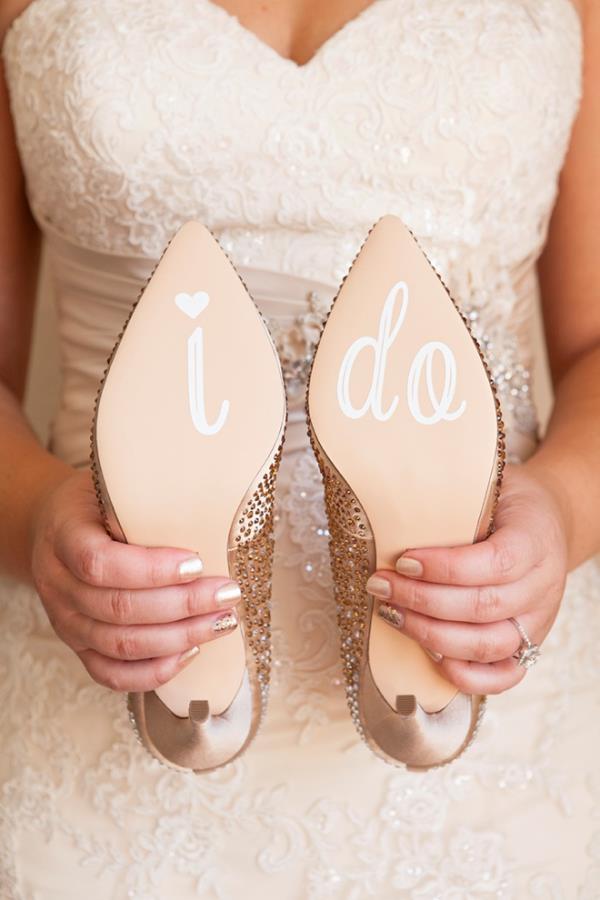 Click here for tutorial. 
Ceremony
In the haze of planning reception decor its easy to overlook ceremony decor. Whether your wedding is held in a church or outdoors chances are there may need to be a little added embellishments to craft a unified 'look and feel' to your wedding day. Fear not- much of these you can handle yourself.
Hand Fans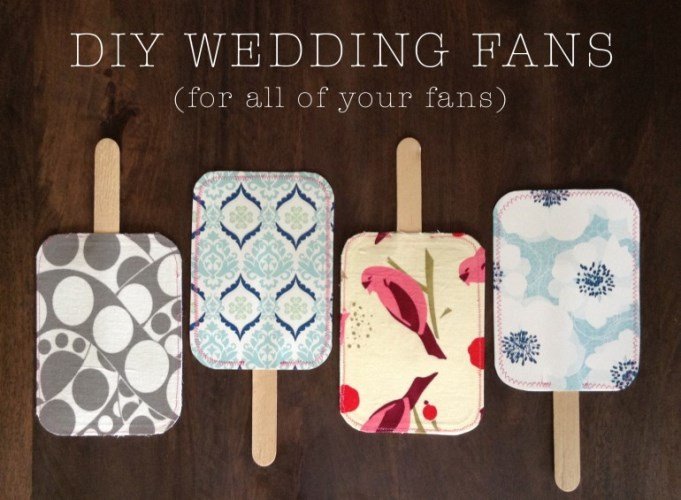 Click here for tutorial.
Reserved Signs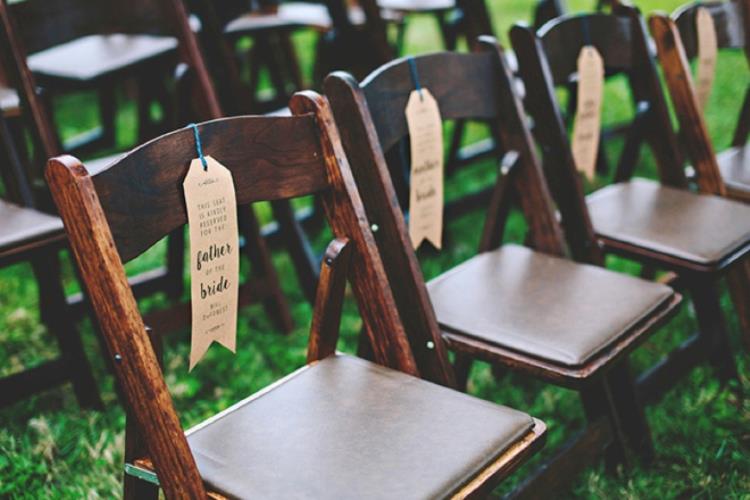 Click here for tutorial. 
Cars
Post-ceremony it's time to hop into the car on your way to either a loved-up photoshoot or straight to the reception. But why let you journey be boring? Personalise it instead!
Tin-Can Car Decor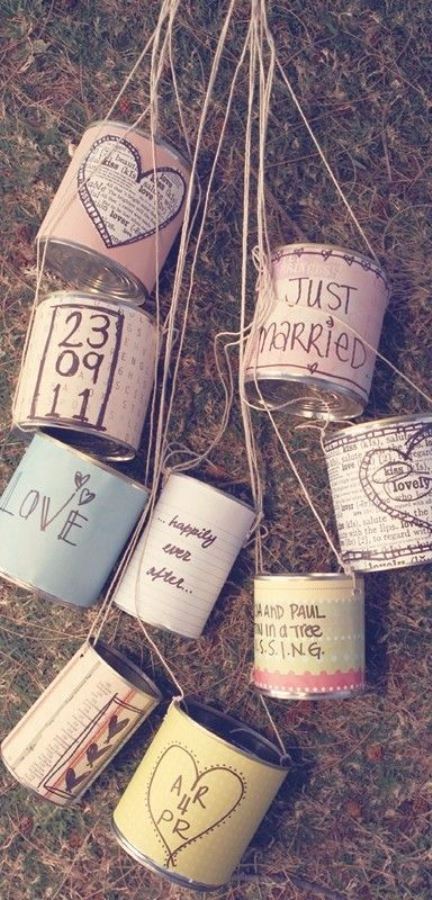 How-To: Gather a selection of differing sized tins which you would use everyday (baked beans, syrups, etc) then soak them in hot water to remove the labels with ease. Once dry, wrap in thick paper and decorate. For a personal twist, ask your kids, nieces, nephews or siblings to write you a fun message too!
In-Car Champagne Basket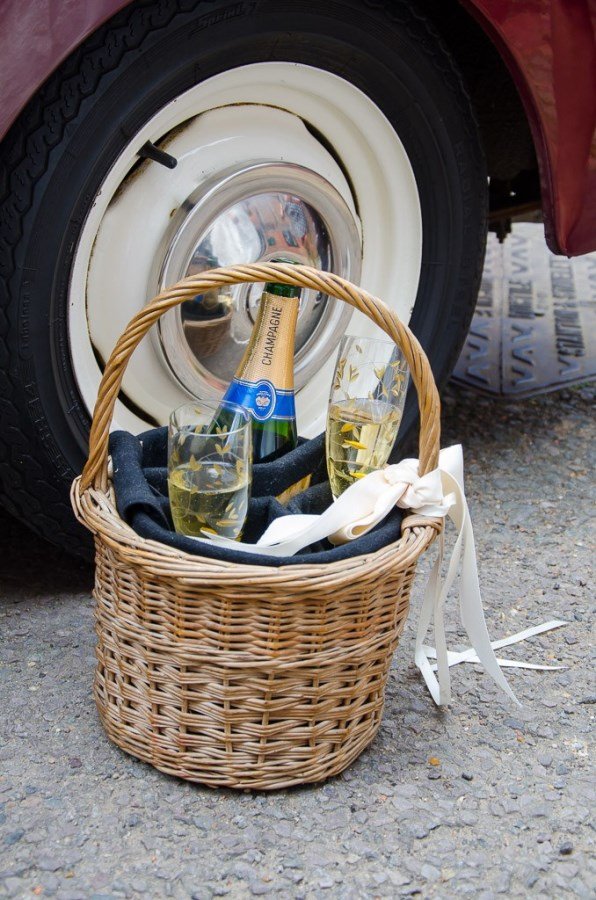 How-To: Do we really need to explain it? Well… if you aren't hiring wedding cars who already provide this service, then make sure you have a bottle of chilled champagne waiting in your wedding car to take you from the ceremony to the reception. Almost every couple we know says that the one thing they wanted on their wedding day is more 'one on one' time, so crack open the bubbly and enjoy the first moments of Mr & Mrs.
Sparkling Reception
More and more weddings are going for a post-ceremony, "pre-reception" reception where guests can gather at the venue and enjoy a glass of bubbly and some nibbles. Meanwhile the bride, groom and bridal party are off taking their wedding pictures. Don't let this area become 'dead space'- it deserves just as much decor as the rest of the day!
Palette Itinerary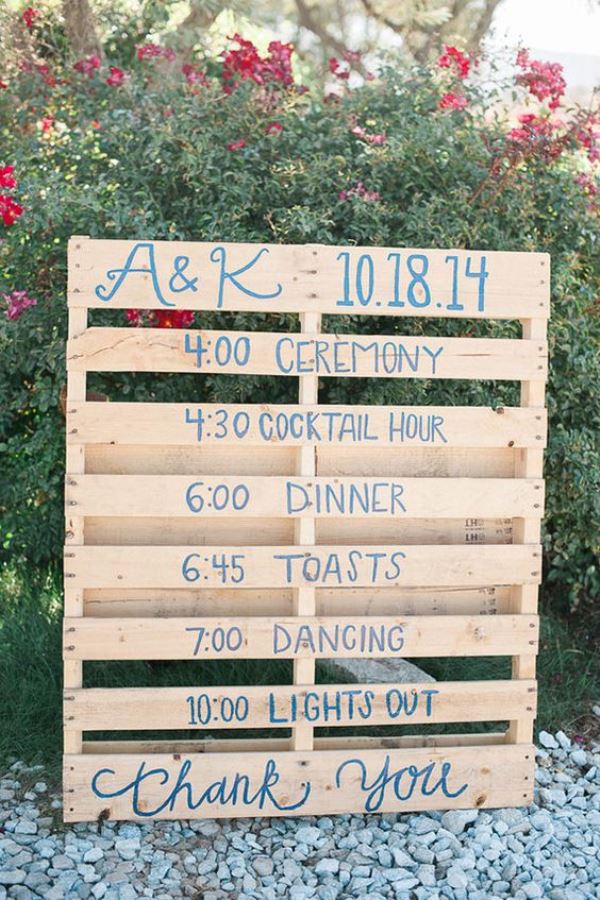 How-To: Source an old palette from a garden centre or junk yard. Sand down or stain with your preferred colour. Add decor if you like! Write your wedding day itinerary on it and display prominently so guests know where and what time they need to be at specific areas.
Gold-Dot Champagne Flutes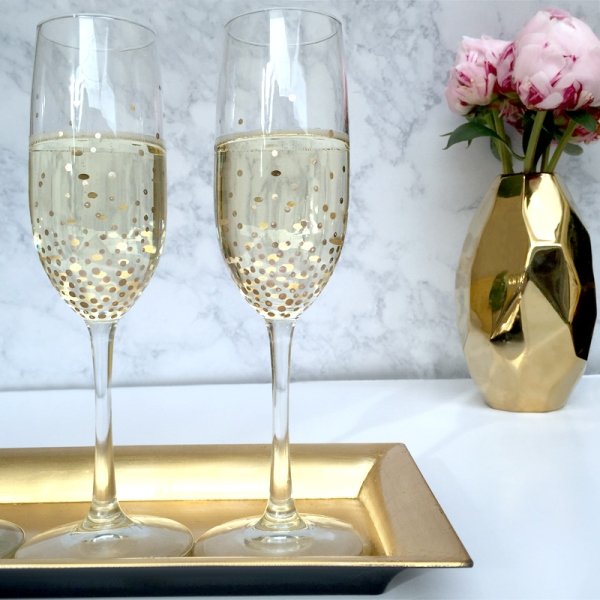 Click here for tutorial.
Floral Balloons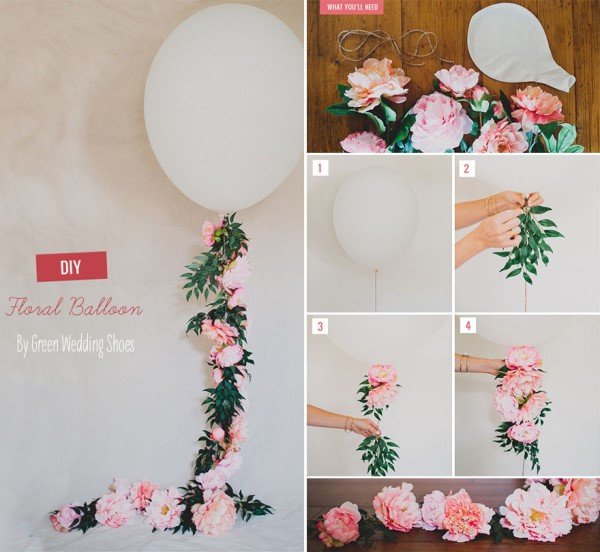 Click here for tutorial.
Top Tip: Hide little weights at the bottom to weigh them down securely, then place outside at the entrance to your sparkling reception.
Dinner Table
Arguably the most Pinterest-worthy element of any modern wedding has to be the table. The options are endless for DIYing something fabulous and there is a thin line between doing too much or too little. Here are a few of our fave table decor DIYs this season…
Hand-Written Menus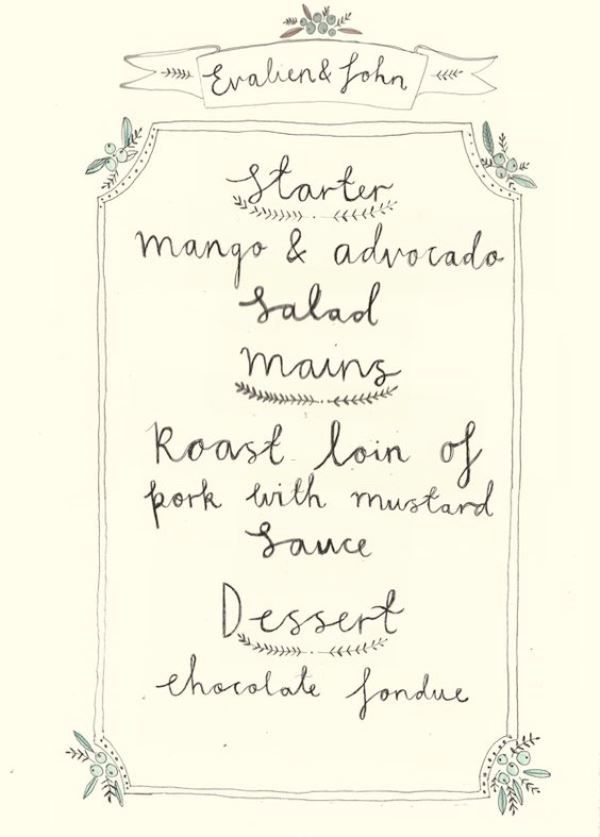 How-To: Pick a suitable paper and carefully write out your menu. Your hand-writing doesn't have to be perfect- it just has to be yours! If you have all the time in the world hand-write them all, but if you don't (most likely) then scan and reprint them your desired about of times.
Tree Centrepiece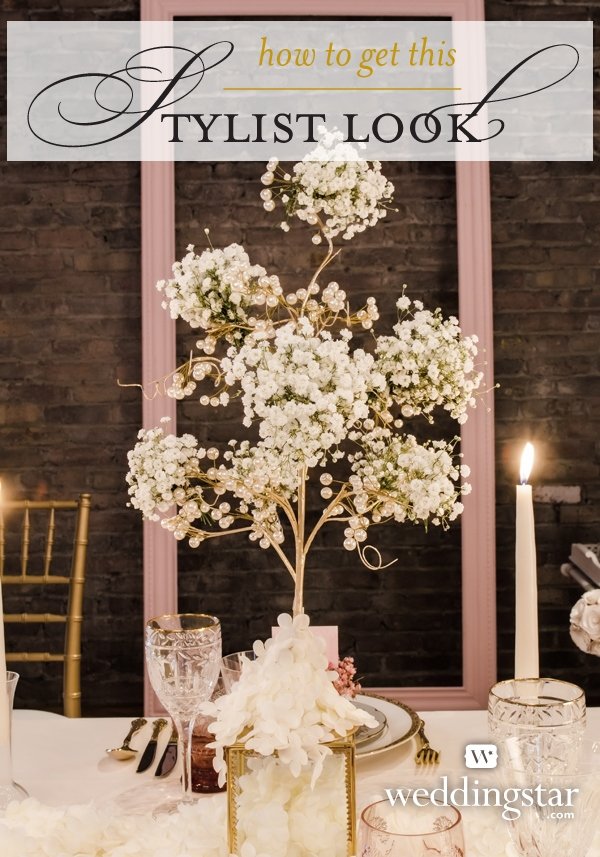 Click here for tutorial.
Geometric Table Runner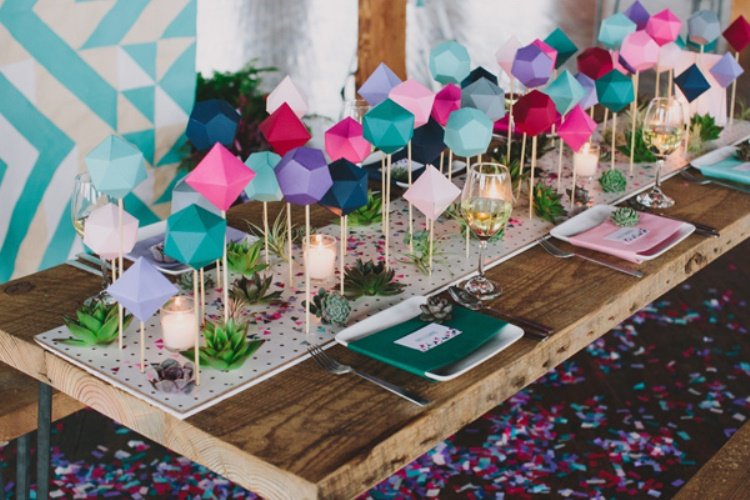 Click here for tutorial.
Burlap Table Runner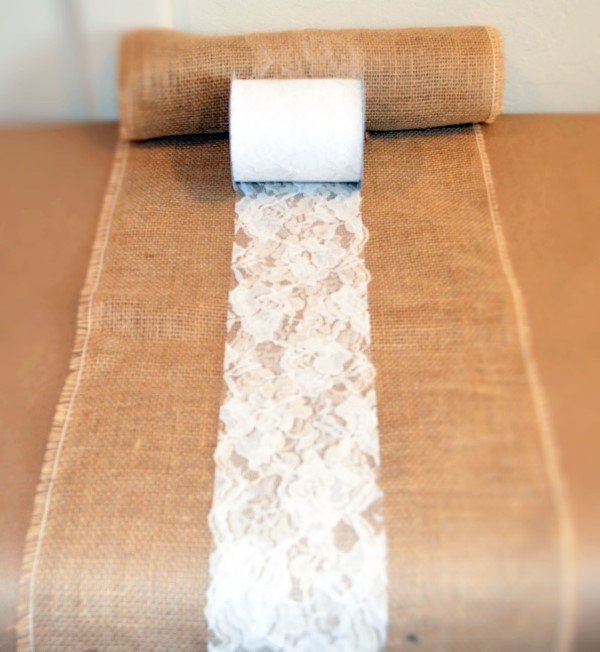 Click here for tutorial. 
Paper Leaf Napkin Rings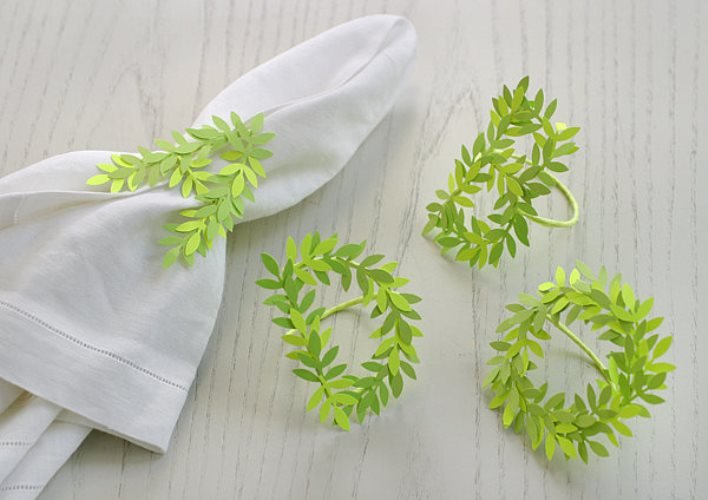 Click here for tutorial. 
Heart-Shaped Place Cards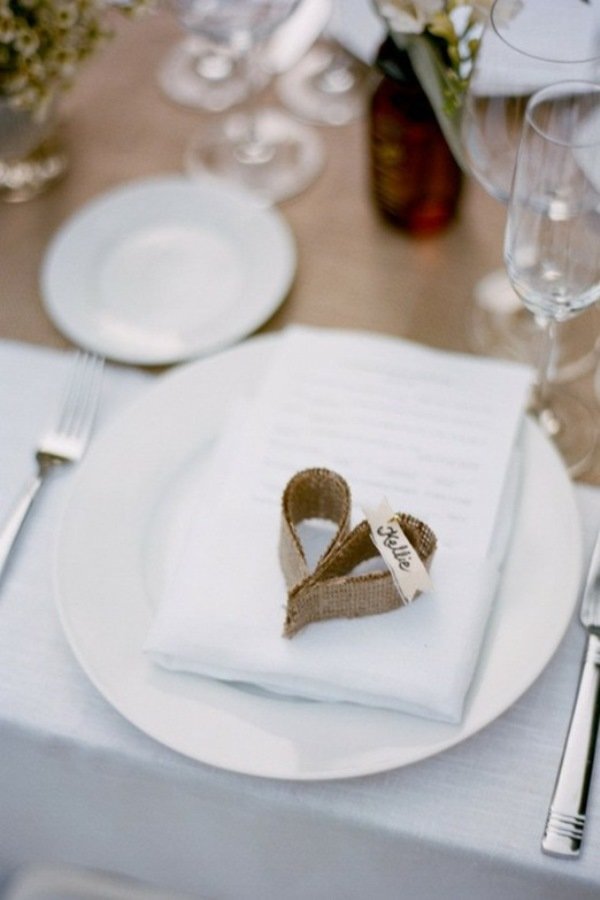 Click here for tutorial.
Dining Room Decor
And don't forget the dining room as a whole! From the cake table to the bare walls, every inch of it is an opportunity to decorate and personalise your wedding venue.
Pearl & Bead Chair Decor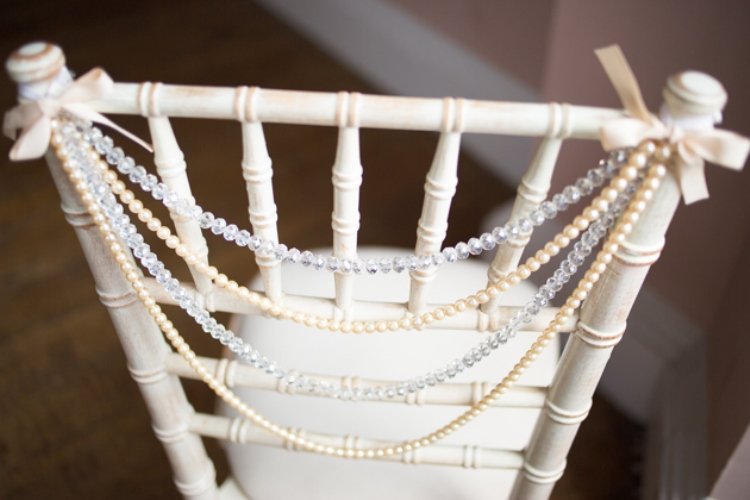 How-To: Gather any old beaded necklaces you have laying about or search through charity shops. If that doesn't work, then eBay is full of beaded garlands for sale. Once you have them, cut a length to suit then fasten onto guest's chairs with ribbon to match your colour scheme.
Crepe Paper Cherry Blossom Tree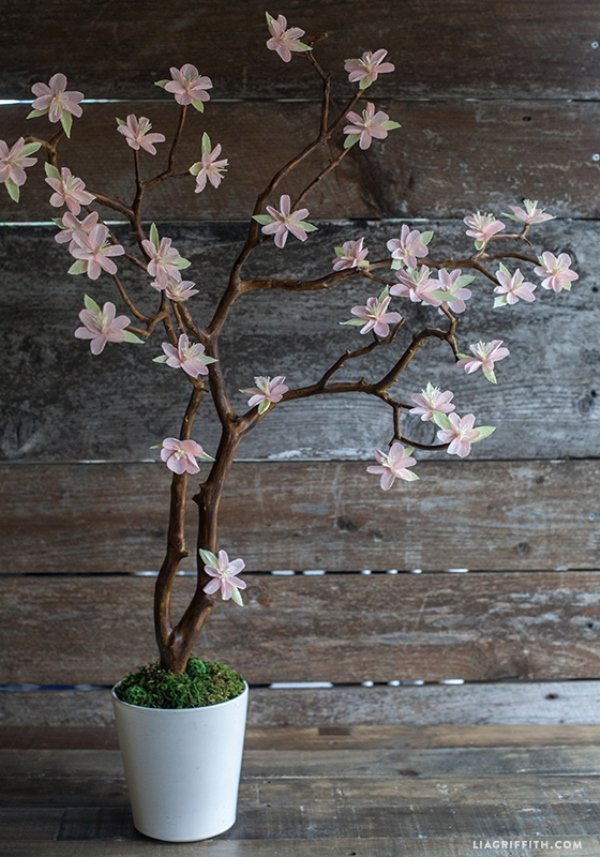 Click here for tutorial.
Flower Monogram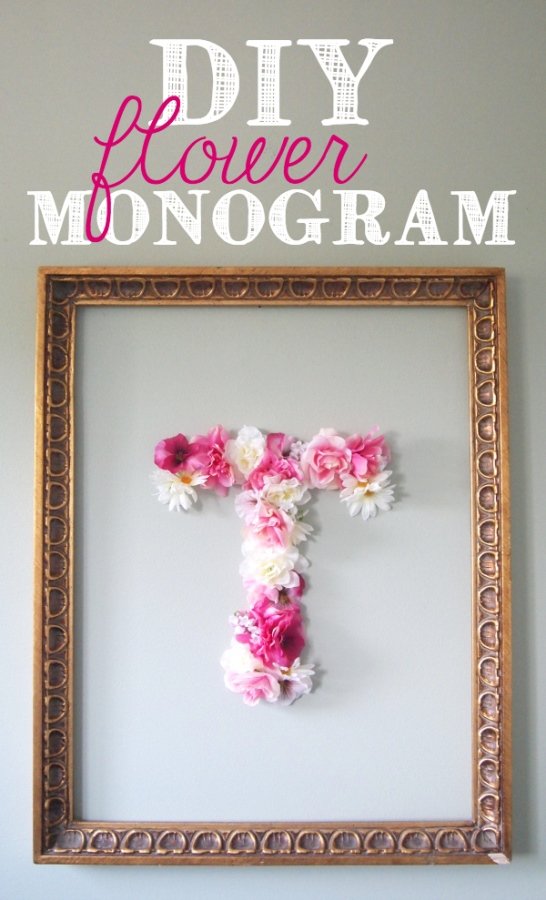 Click here for tutorial.
Top Tip: Spell out your and your beau's initials, then place in a prominent area as a picture opportunity!
Kid's Table
Why should the grown-ups have all the fun? If there's one place you can decorate without adherence to 'wedding rules', its the kids table.
Kiddy Wedding Favours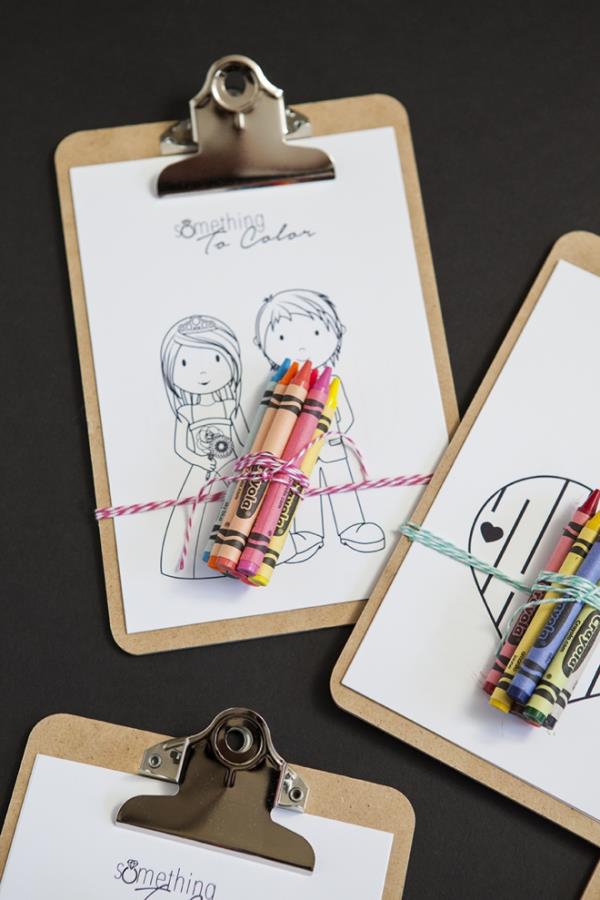 Click here for tutorial. 
Kids Table Centrepieces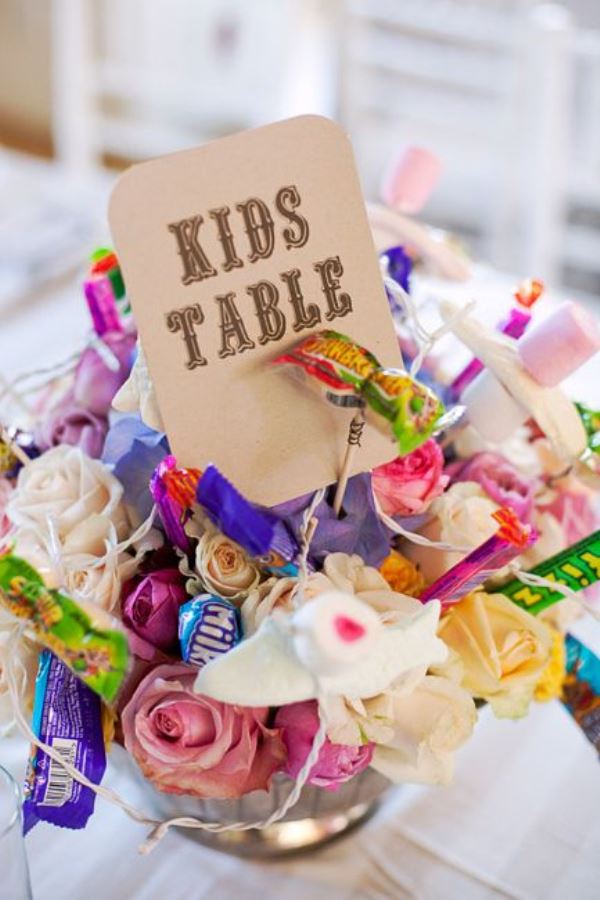 How-To: Dress the kid's table with the traditional centrepieces you are using at the rest of your tables, then decorate with lollipops, chocolate bars, additional fairylights and anything additional you think my entertain them. This gives the piece a personal touch kids will absolutely love.
Our Top DIY Tips…
Be realistic about time commitments and how long you have to craft your dream day. If you know you don't have a lot of down time, maybe cut back on the DIY projects.
Be aware that DIY doesn't always mean cheaper. A lot of supplies are still quite of expense even though you are putting them together yourself. Do your research to make sure the effort is worthwhile.
Search charity shops for unused items that would be perfect for DIY projects- such as fabrics, china teacups, jars, picture frames, stools and ladders.
Customising items is another great DIY tool which means you don't have to start anything from scratch. Check out IKEA for some great deals on wedding decor you can alter yourself.
Enlist your BFFs and bridal party to help with DIY projects, and use of the guise of a 'fun DIY party' to get them to come along! Ten people with glue guns work a lot faster than just one.
Featured Image: snaparazziphoto.com