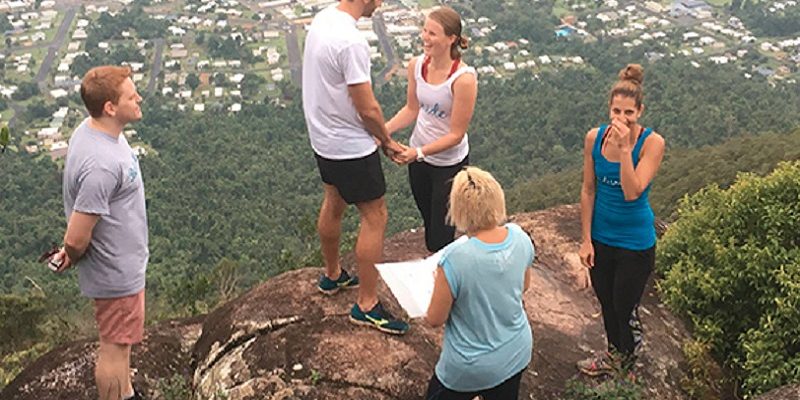 Bride swaps wedding dress for sports gear and trainers
Outdoorsy bride swaps traditional white wedding dress for sports gear and got married on a mountain top
Active couple Tracee and Matt wanted a non-traditional wedding day and decided to get married on top of their favourite mountain in Queensland.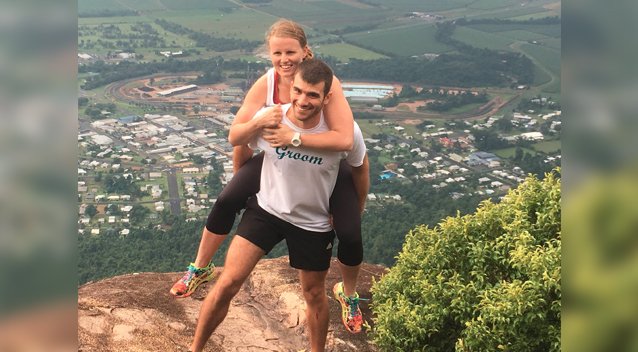 25-year-old personal trainer Tracee said she has always wanted her special day to be 'simple'. She told Yahoo7:
I really like the outdoors and I prefer to do something a little bit different to everyone else. I'm happy to wear a dress but I think I like being simple."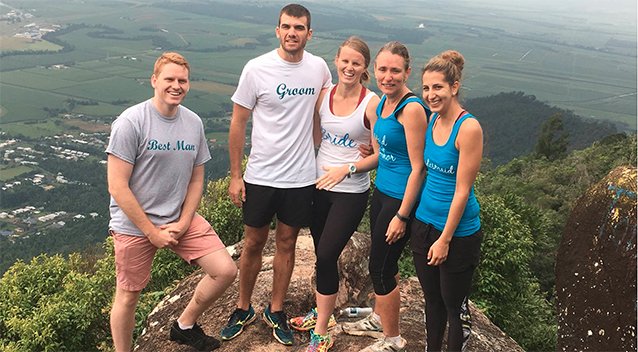 The couple wore t-shirts personalised with 'bride' and 'groom' and their bridal party wore t-shirts labelled Best Man and Bridesmaid. Tracee found a celebrant who was 'quite active' and was happy to hike an hour and a half up the mountain for the ceremony.
The couple kept their wedding plans a secret from their family and friends and announced they had tied the knot by sharing a photo on Facebook. She said:
Everyone was pretty shocked, I guess, and then they just understood that's the type of people we are – pretty spontaneous."