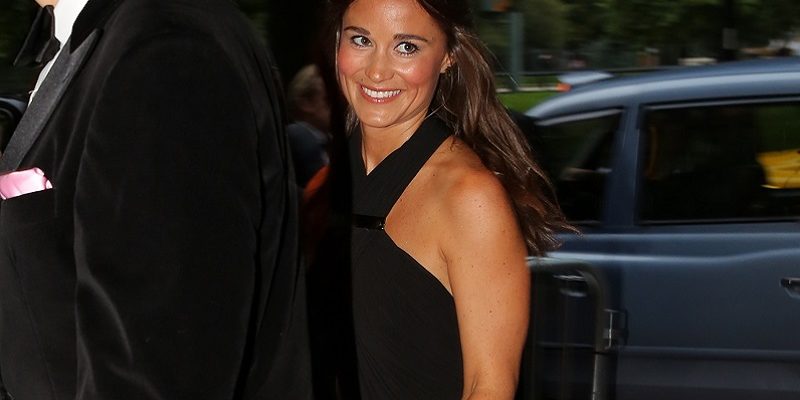 Pippa And James The Story So Far
As the world gears up for the society wedding of the year Wedding Journal takes a look at Pippa and James, the story so far.
Pippa Middleton is set to marry James Matthews May 20, in what has been dubbed the society wedding of the year. So far the celebrity pair have caused controversy with the plans for their high profile nuptials after being rumoured to have introduced a 'no ring, no bring' approach to the guest list, along with instructing guests to bring a change of clothes for the reception. It's hard enough to pick one stylish outfit for a society wedding, never mind two. Jeez. But who is Pippa Middleton and her soon-to-be husband James? And why are we all so obsessed with them? Wedding Journal explains…
Pippa Middleton
In 2011, when we were all going about our merry business, organising street parties and buying Cava in bulk in anticipation for a day off work watching the Royal Wedding, very few of us had even heard of Pippa Middleton. That was all set to change as she broadcast into our living rooms, wearing that dress while we all sat munching on leftover pork pies from our Royal Wedding inspired picnics wishing we could also achieve the same perfect derriere. Suddenly, she was the nation's sweetheart, replacing Cheryl as the hottest woman in Britain, and just like that the trend for white bridesmaid dresses was born.
James Matthews
But overnight fame has its drawbacks, and in a few short months Pippa's long-term boyfriend Alex Loudon called time on their relationship citing, that he couldn't handle the 'circus' that accompanied his girlfriend every time she left the house. As we followed Pippa around with the same dedication that Kylie Jenner reserves for nailing the perfect selfie, it wasn't long until she was mending her broken heart with dates from some of London's most eligible bachelors. In October 2012, Pippa was spotted canoodling with wealthy financer James Matthews in a swanky London restaurant.
The Split
We'd like to say the rest was history, but Pippa and James had some more mistakes to make before finding their fairy-tale ending. The couple split in early 2016 after a whirlwind romance and both went on to date other people, including Nico Jackson, Pippa's most high profile relationship before James. Two years in, Nico moved to Geneva and the strains of a long distance relationship began to take a toll on Pippa.
The Happy Ever After
After being left with yet another broken heart, the stars aligned and Pippa took solace in her old flame, hedge fund manager, James Matthews. The pair became close once again while taking part in the Otilllo race which sees competitors run across and swim between 24 islands. Despite reportedly spending New Years Eve together on the Caribbean island of St Barthes where James' family own luxurious resort Eden Rock, the couple waited until March 2016 to go public with their relationship once again.
She Said Yes
Having previously enjoyed a romance together, it didn't take much time for James to get down on one knee and present Pippa with an art-deco inspired 3.5 carat diamond ring costing a rumoured £250,000! After showering his soon-to-be finance with gifts, James reportedly proposed in July of 2016 during a break in the Lake District.
Famous in-laws
While having a high society wedding budget at your disposal might seem like every bride's dream, counting the Royal family among your in-laws is sure to make planning the guest list the kind of nightmare no couture dress can make up for. Over the past months, Pippa has faced backlash in the media over some of her slightly unconventional wedding planning choices, most notably, implementing a 'no ring, no bring' policy. Creating outcries from the general public, some have praised the star for her ruthless approach to the guest list, while others have been outraged at the blatant disregard for long-term relationships that aren't quite at the stage of walking down the aisle yet. All is fair in wedding planning though, and Pippa has extended an invitation to her brother James' girlfriend Donna Air, along with Prince Harry's other half, Megan Markle. One guest who didn't make the cut is Vogue Williams, the latest romance of alleged best man Spencer Matthews, younger brother of James.
The Wedding of the Year
As anticipation builds for May 20, many theories have been made about the big day. What we do know for sure is that Pippa will walk down the aisle of her local church in Englefield with niece Charlotte and nephew George as flower girl and pageboy in tow. As for the wedding reception, a glass marquee has been erected in the grounds of the Middleton family home suggesting that the party will follow a quintessentially English garden party theme. Although there has been much speculation on the style and designer of Pippa's wedding dress, with theories ranging from bohemian to classic and understated, understandably those closest to the socialite are keeping quiet.