Plan you dream wedding at Dunadry Autumn Wedding Show
Dunadry Autumn Wedding Show will help you turn your dream wedding into reality…
A grand and homely place is a true rarity; and Dunadry Hotel is quite unlike other. The grounds of this four-star Antrim hotel are just as rich with stories and historic significance as the hotel itself.
Proud home of the region's Peace Tree and the Six Mile River flowing through the gardens of our century-old mill race, undoubtedly the perfect setting for your wedding photos.
Join us for our annual Autumn Wedding Show on Sunday, 27th September and experience what The Dunadry Hotel and Country Club can offer for your most special day. The show is an opportunity for you to talk to wedding experts and ask questions about your dream day, in additional to availing of fantastic offers and competition opportunities.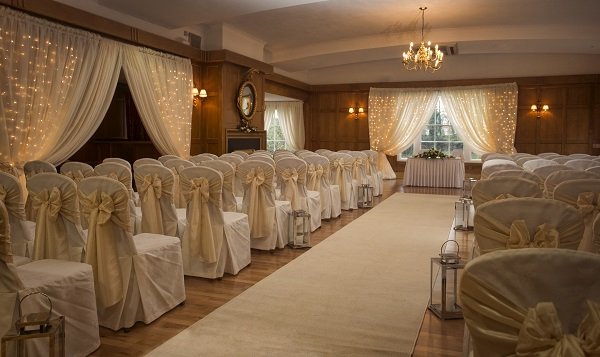 Highlights include:
* 20+ high quality exhibitors
* Opportunity to meet our wedding coordinator and specialists
* Special wedding show rates & packages
* Competition and prize draws
* Our Grand Ballroom set for the occasion
* Live music performances
* Plus lots more!
The Dunadry Autumn Wedding Show on Sunday, 27th September from 2pm-5pm | For more information call our events team on (028) 9443 4343 or visit www.dunadry.com.