You might have always known who you want to have as your bridesmaids, or you may have just settled on who you'd like to have by your side.
Either way, telling your nearest and dearest female friends that you want them next to you on the happiest day of your life is a pretty exciting time, and you might want to do it in a big way. We reckon one of the sweetest ways you can pop the question is with a bridesmaid proposal box, packed full of gifts you'll know they love. Here are five of our faves:

Technically marketed as a thank you gift, we reckon this box could totally work as proposal with the inclusion of a thoughtful handwritten note. This box includes a hand decorated shabby chic style wooden heart photo frame, perfect for including a pic of the two of you together, a delicious bag of white chocolate sweets, a silver plated handmade necklace, a pink 'Bridesmaid/Maid Of Honour' mug and matching coaster and a personalised gift with your bridesmaid's name in matte gold text.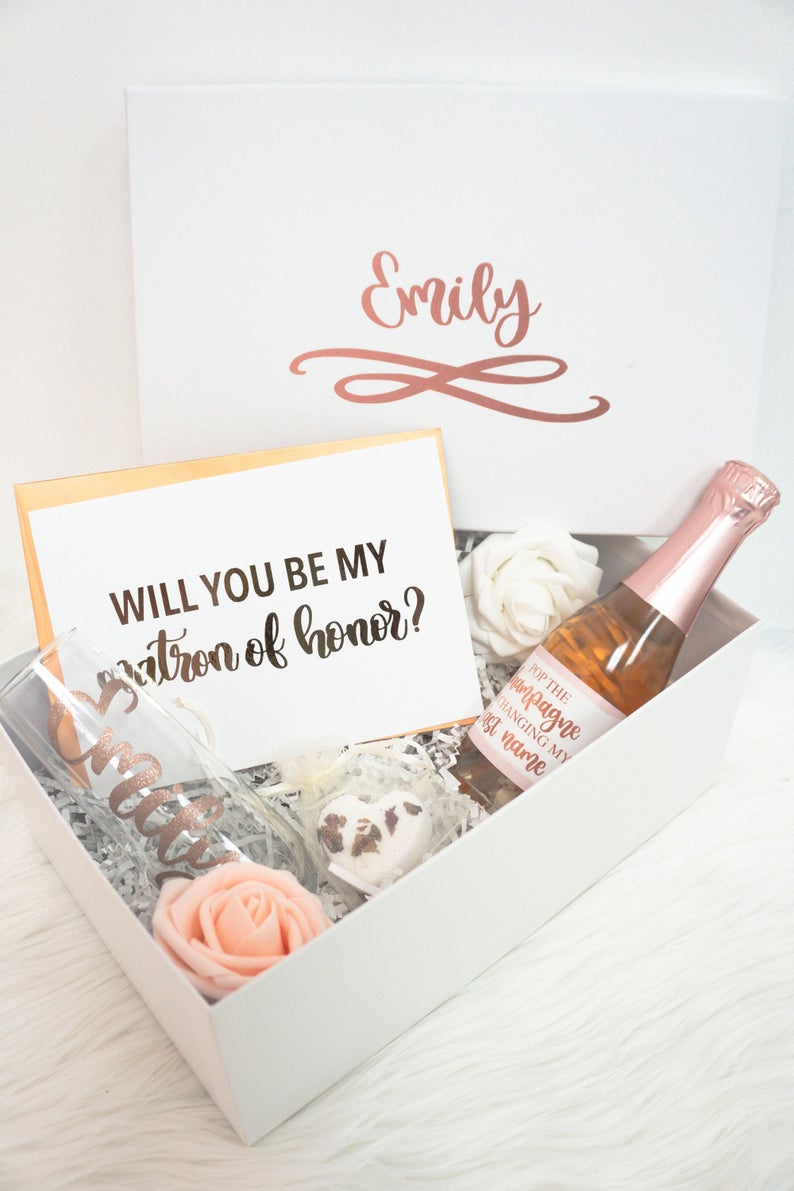 You can totally make this one your own thanks to a range of personalisation options. Choose your proposal type (bridesmaid, maid or matron of honour) and pick a primary colour to appear on the name on the box lid, envelope and foil on the card, and on the champagne glass. Inside the white photo box, which can be used to store photos from the wedding inside afterwards, you'll find a proposal card and envelope, white and pink artificial roses, a heart-shaped mini bath bomb and an 8.5oz champagne glass with your bridesmaid's name on it.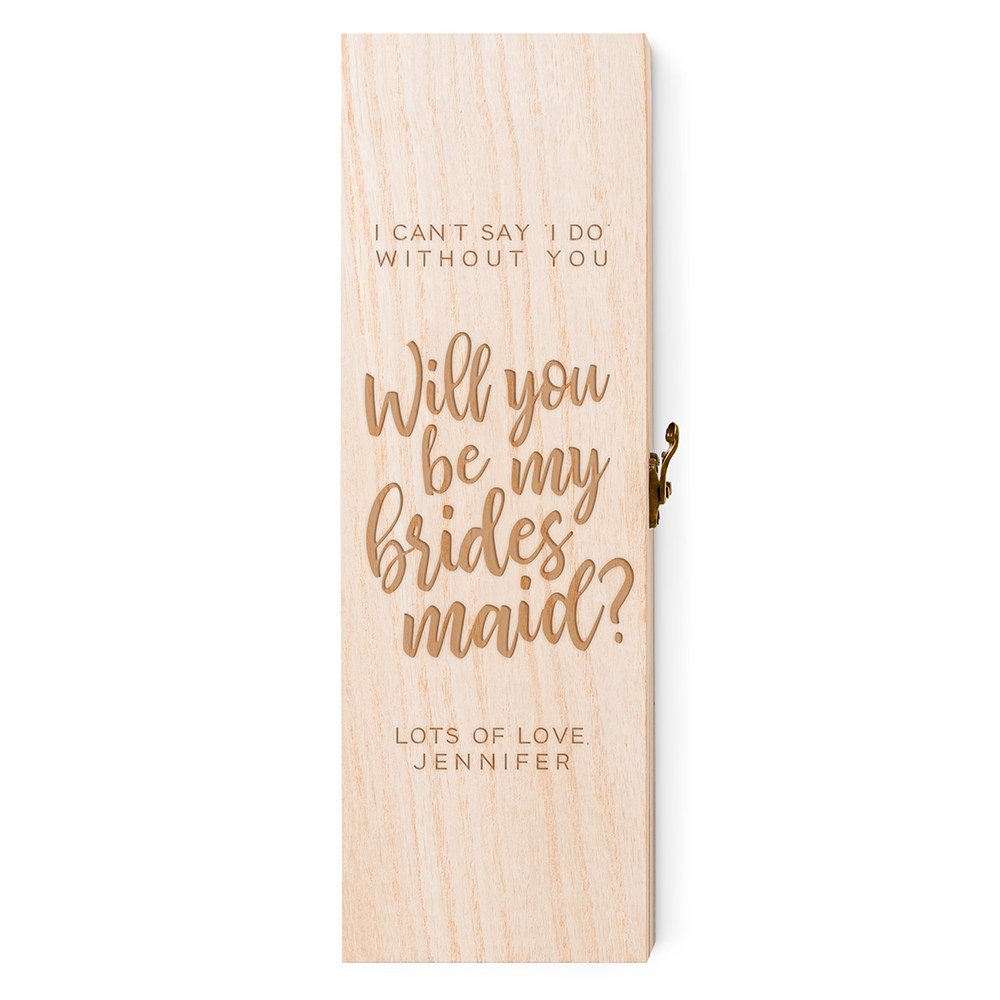 This one is perfect for the bridesmaid who loves a glass of wine or some fizz. Personalise the front of the wooden box the way you want it and slip in a bottle of her favourite tipple. You could wrap the box up for extra intrigue and when the booze has long been guzzled, it'll make an excellent display keepsake.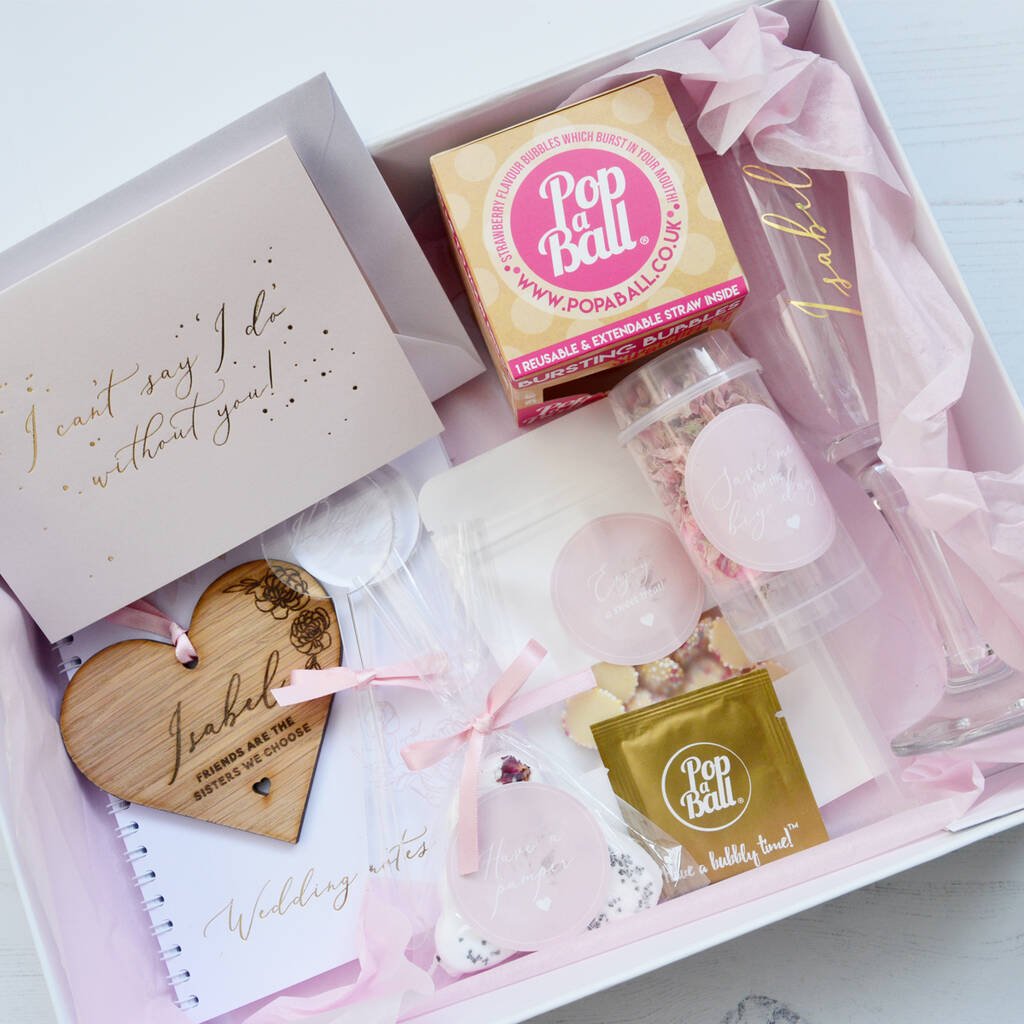 Want to make a real party out of your bridesmaid's proposal? Get them all together and each give them this box. It includes Popaball drink shimmer and raspberry Popaball bursting bubbles so you can pimp your drinks. These jam-packed boxes also include, a hot foiled 'I can't say I do without you' card, a personalised prosecco glass, a personalised hanging heart, personalised cocktail stirrer and 'Bride Tribe' stirrer, white chocolate Jazzies pouch, set of three handmade bath bombs and a hot foiled 'wedding notes' notebook. Phew.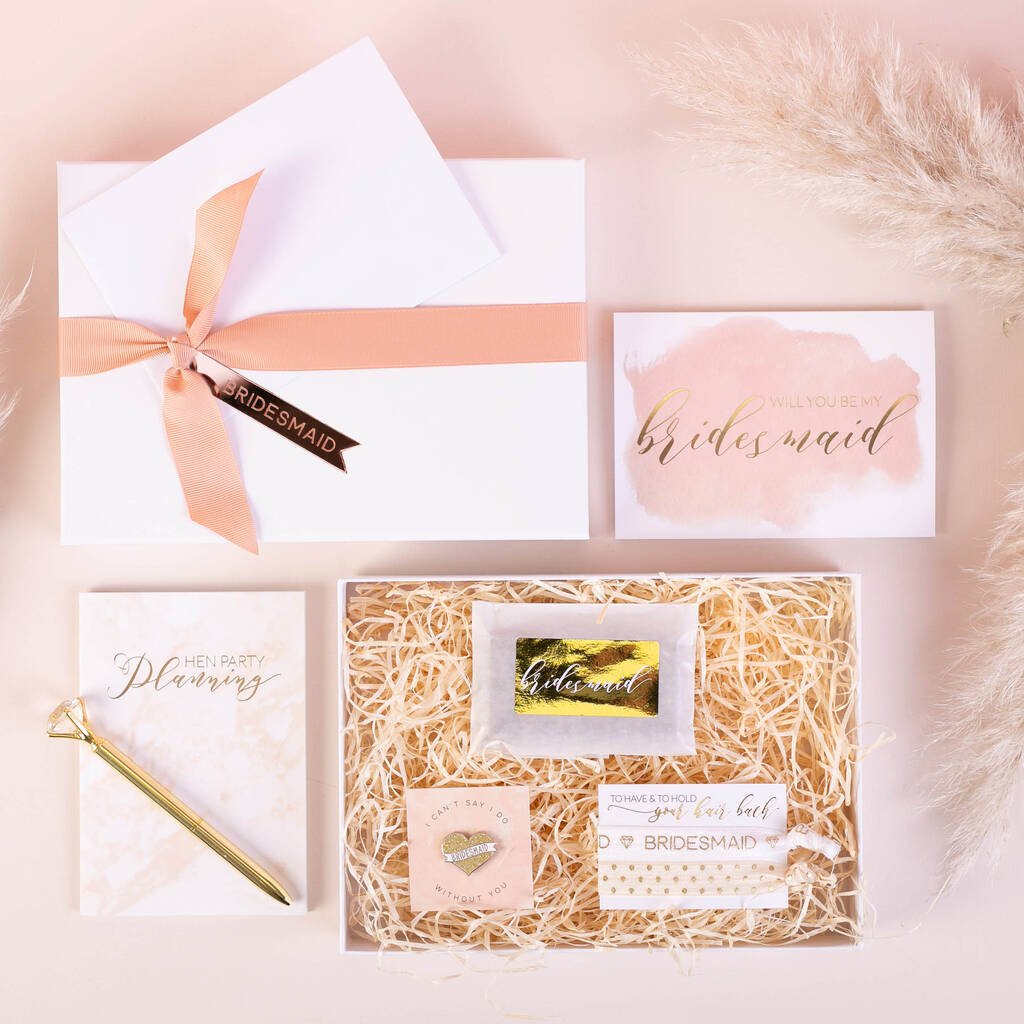 This blush and gold gift boxed collection, is presented in a stunning white A5 box, complete with roe gold grosgrain ribbon and personalised rose gold gift tag. Inside you'll find a 'will you be my maid of honour' blush watercolour and gold foil card, a hen party planning notebook, a salted caramel chocolate bar, a gold diamond pen, a hair tie duo and a white and gold glitter lapel pin.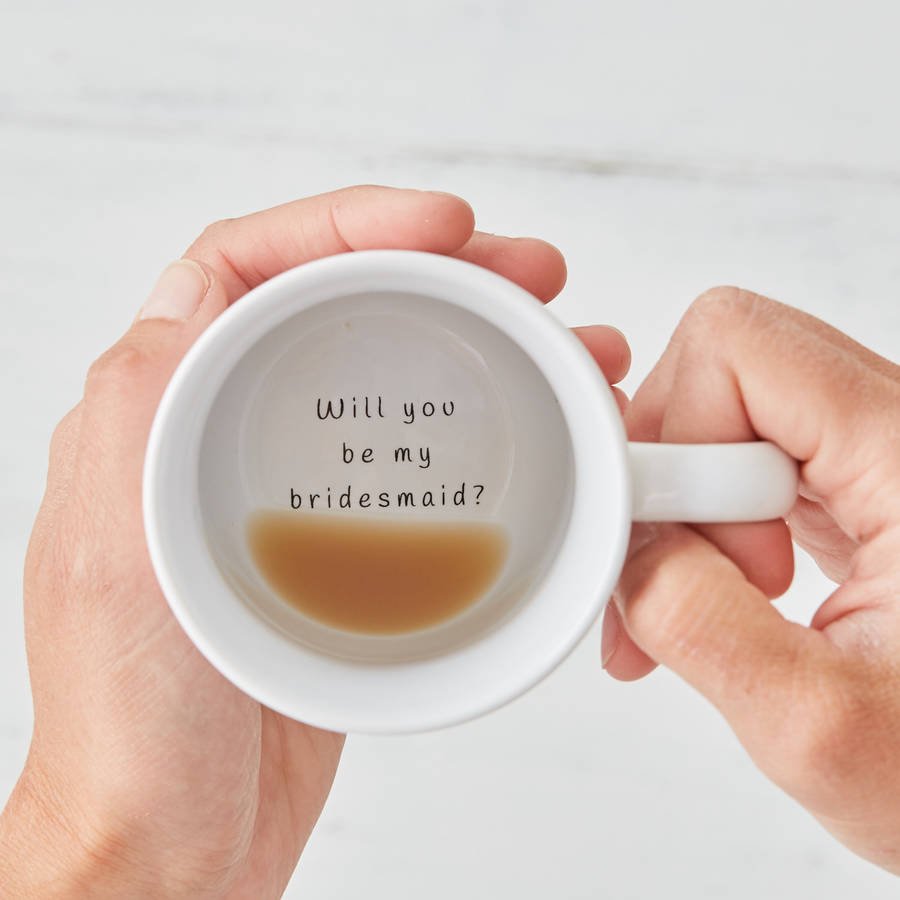 Not a box per se, but we couldn't not include this lovely mug proposal idea. Catch up with your pal over a coffee and imagine her surprise when she sees the words 'Will you be my bridesmaid? at the bottom of her mug. Cute!
Facebook Comments