It's a strange time, isn't it? No one could have predicted that in 2020 we'd be washing our hands for 20 seconds at a time to the tune of happy birthday or that wedding guests would be advised to wear face masks, but here we are. COVID-19 has changed a lot, not least the way we celebrate weddings.
When once a bride and groom may have worried about how to encourage their guests on to the dancefloor, now they may be worrying about how to encourage them to observe social distancing.
Lucky for you we know how to throw a socially distanced wedding that's still incredibly beautiful, and full of love and fun.
Be clear about your expectations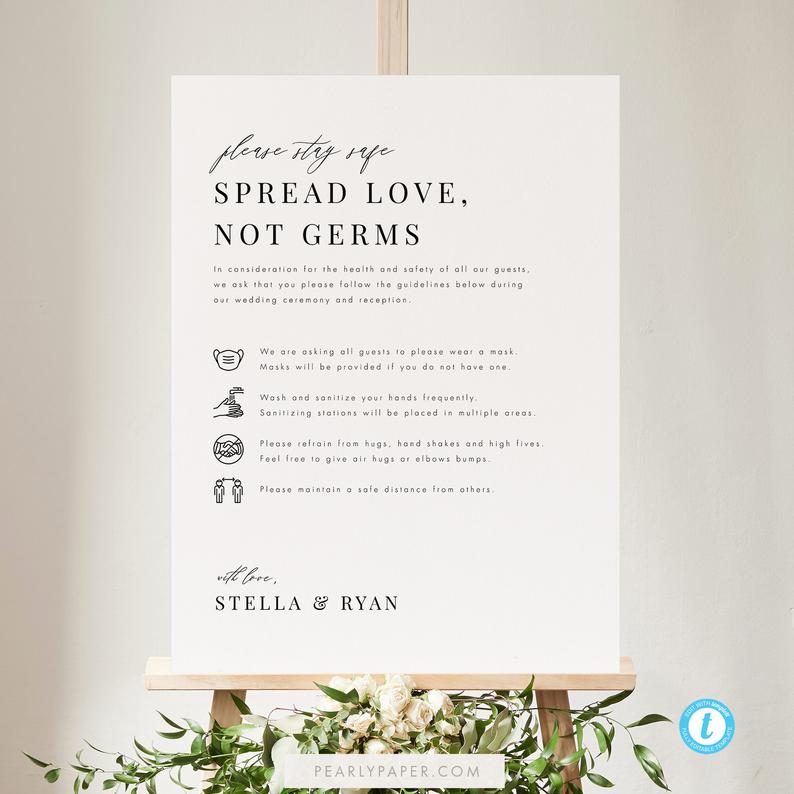 Being clear about your expectations from the get-go is key to making sure social distancing is observed on your big day. Do you expect your guests to wear a mask at all times? Will you be super strict about everyone keeping two metres apart? Should guests bring their own sanitiser? Feel free to provide guidelines alongside your invites and save the dates so guests know what to expect. The important thing is getting your messaging clear from the beginning. That way there can be no confusion.
Provide face masks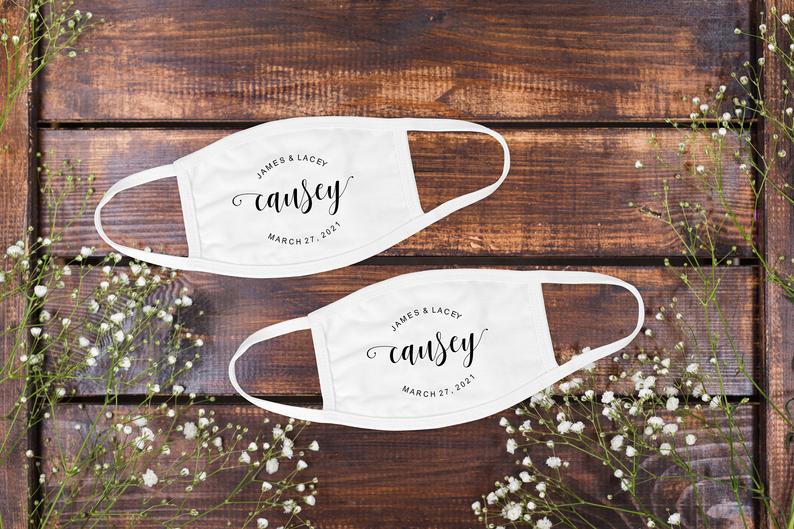 Nobody could have predicted that in 2020 guests would wear face masks to weddings, but as strange as it may seem you can turn this into something fun, while still encouraging guests to stick with social distancing guidelines. Consider ordering presonalised masks that include you and your partner's names, the date of your wedding and your wedding hashtag, or have masks custom made for each of your guests as wedding favours. Far from ruining your wedding photos, a few pics of all your guests wearing their masks can be a fun photo opportunity – and it may even inspire them to take a few selfies!
Have a sanitation station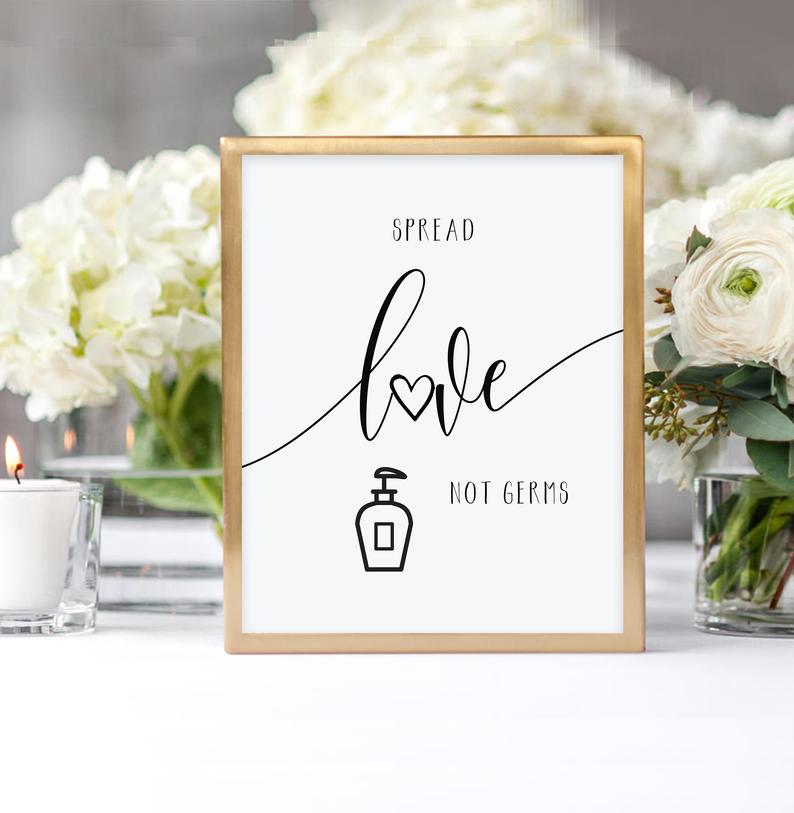 After face masks, hand sanitiser must surely be this year's top accessory. We rarely leave the house without one stowed away in our handbags, but just in case your guests forget, it's best to set up a sanitation station or two at your wedding. Consider having one at the entrance of your ceremony and another at the entrance of your reception. With a bit of imagination and some crafting (or ordering from Etsy if you want the lazy option) a sanitation station will not only be a practical addition to your big day, but a really cute one too.
Signpost it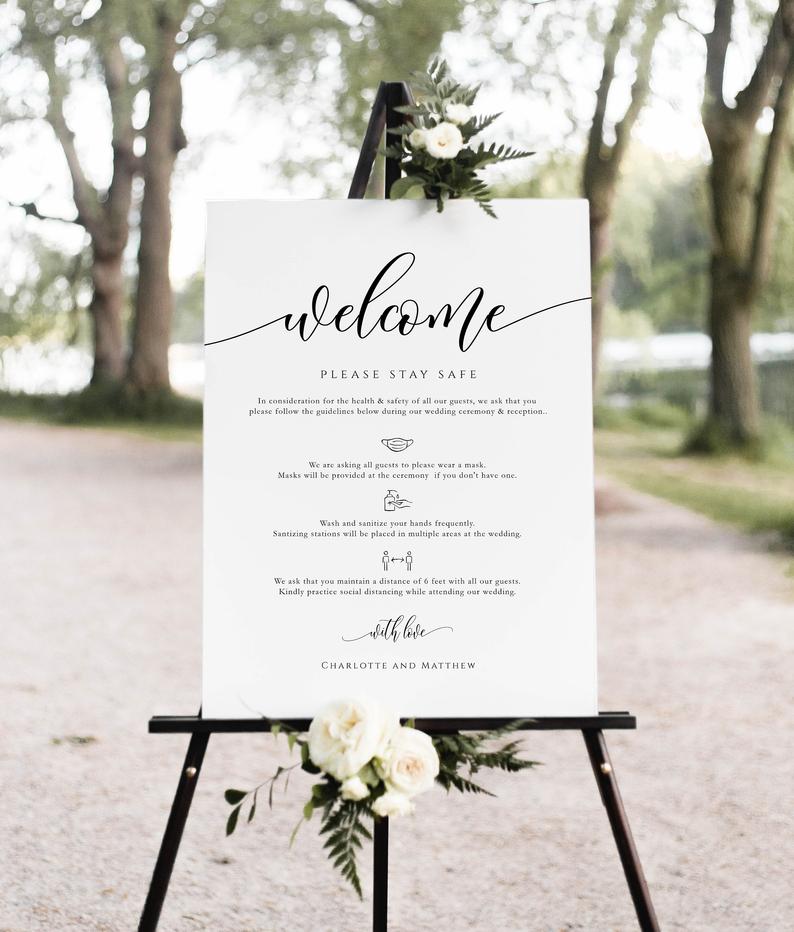 You can make just about anything look wedding-worthy, and that goes for signage that encourages your guests to social distance. Whether it's rustic-looking wooden signs you've crafted yourself, or something a little more sleek like the one above, giving your guests practical info needn't look clinical or dull. The ideal sign will include a few short, clear guidelines for guests to follow in a warm and welcoming tone.
Seat your guests in households or bubbles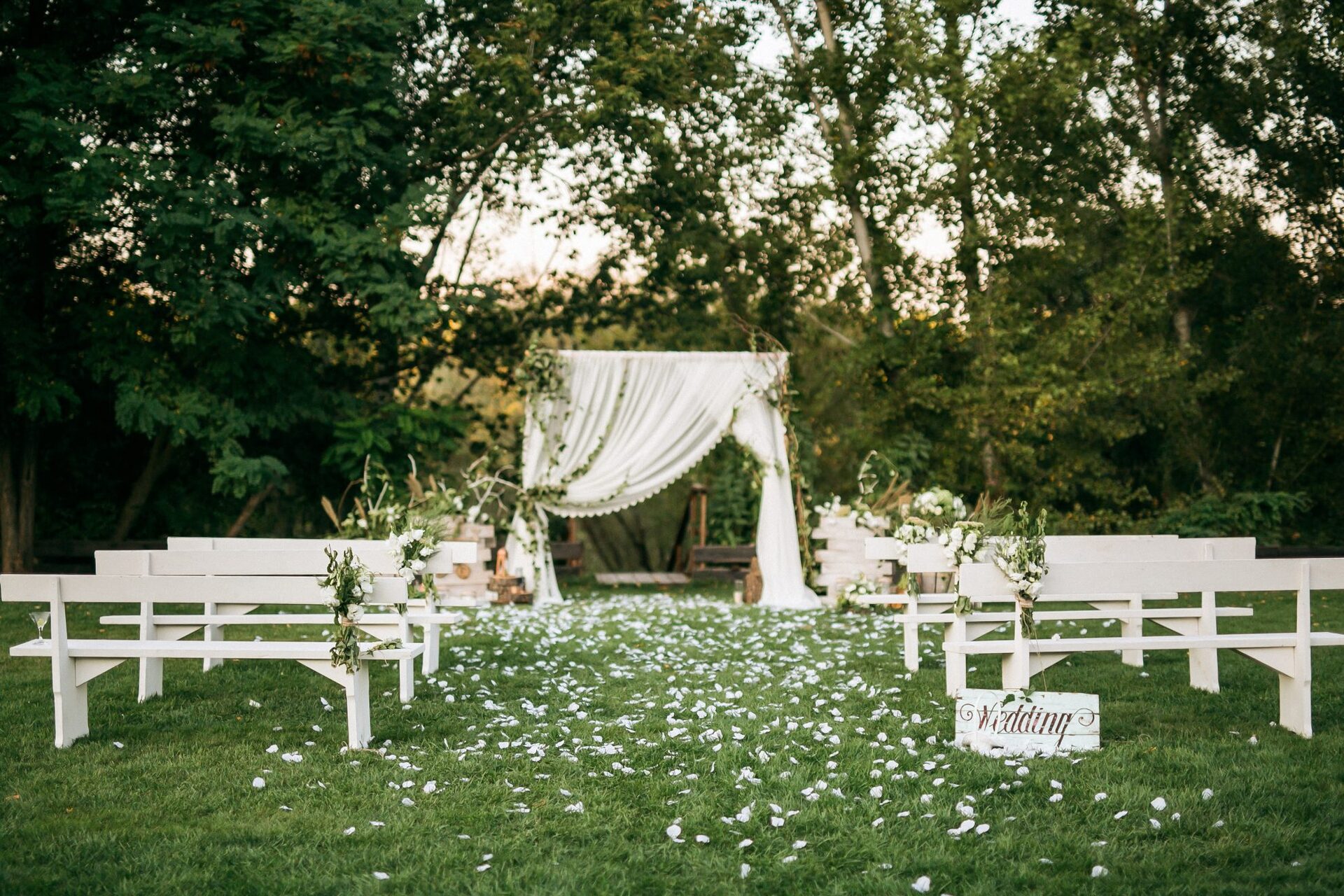 Round tables of 10 and long communal tables of 20 of more may be out, but that doesn't mean your big day will feel disjointed. In fact, there are lots of fun ways you can play around with seating to encourage social distancing at your wedding. The first thing to bear in mind, is to seat your guests according to household or social bubbles, then the rest is up to you. You could have short benches or pews for the ceremony, and smaller tables of four or five for the reception. Circular and semi-circular seating is set to be huge over the coming months too, allowing your guests to interact while remaining at a distance.
Encourage dancing at a distance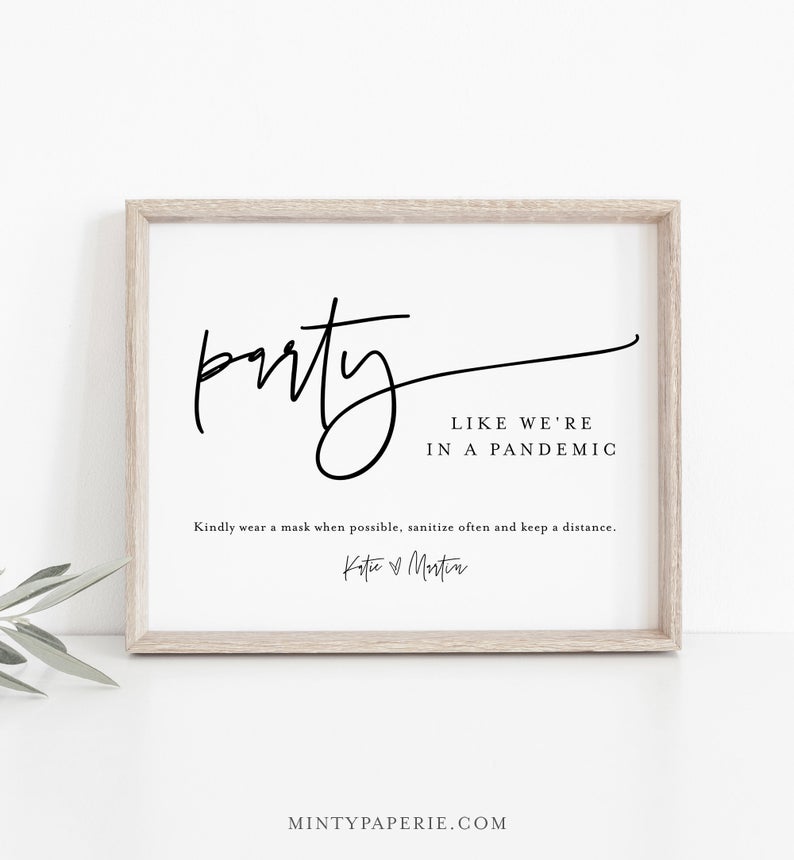 It's prime time for a chair boogie, and when it comes to music and dancing (current ROI guidelines say wedding guests can dance when maintaining a distance from others) there are many ways you can encourage your guests to social distance without lessening the craic. Perhaps the best way is to ask guests to dance in the proximity of their tables so they remain in their social bubbles. If your venue allows you could also use floor markings to encourage people to maintain their distance. And it's also a good idea to have some signage in place around the dance floor to remind people to party like we're in a pandemic.