Do Disney films give you the warm and fuzzies? Can you quote the latest Pixar word for word?
If so you might be considering some simple ways you can incorporate your love of Disney into your big day. The easiest way to do just that? Featuring quotes from Disney of course. Whether you want to feature a quote in your invites or order of service, or scrawl them on a chalkboard at your reception, Disney quotes can add a personal – and extremely romantic – touch to your wedding day. Here are a few of our faves:
"I'd rather die tomorrow than live a hundred years without knowing you." – John Smith, Pocahontas
Okay, a bit intense maybe, but romantic? We think so.
"People always do crazy things when they're in love." – Meg, Hercules
Did someone say hashtag relatable? This one's the perfect quote to let your other half know just how crazy you are about them.
"Because when I look at you, I can feel it. I look at you and I'm home." – Dory, Finding Nemo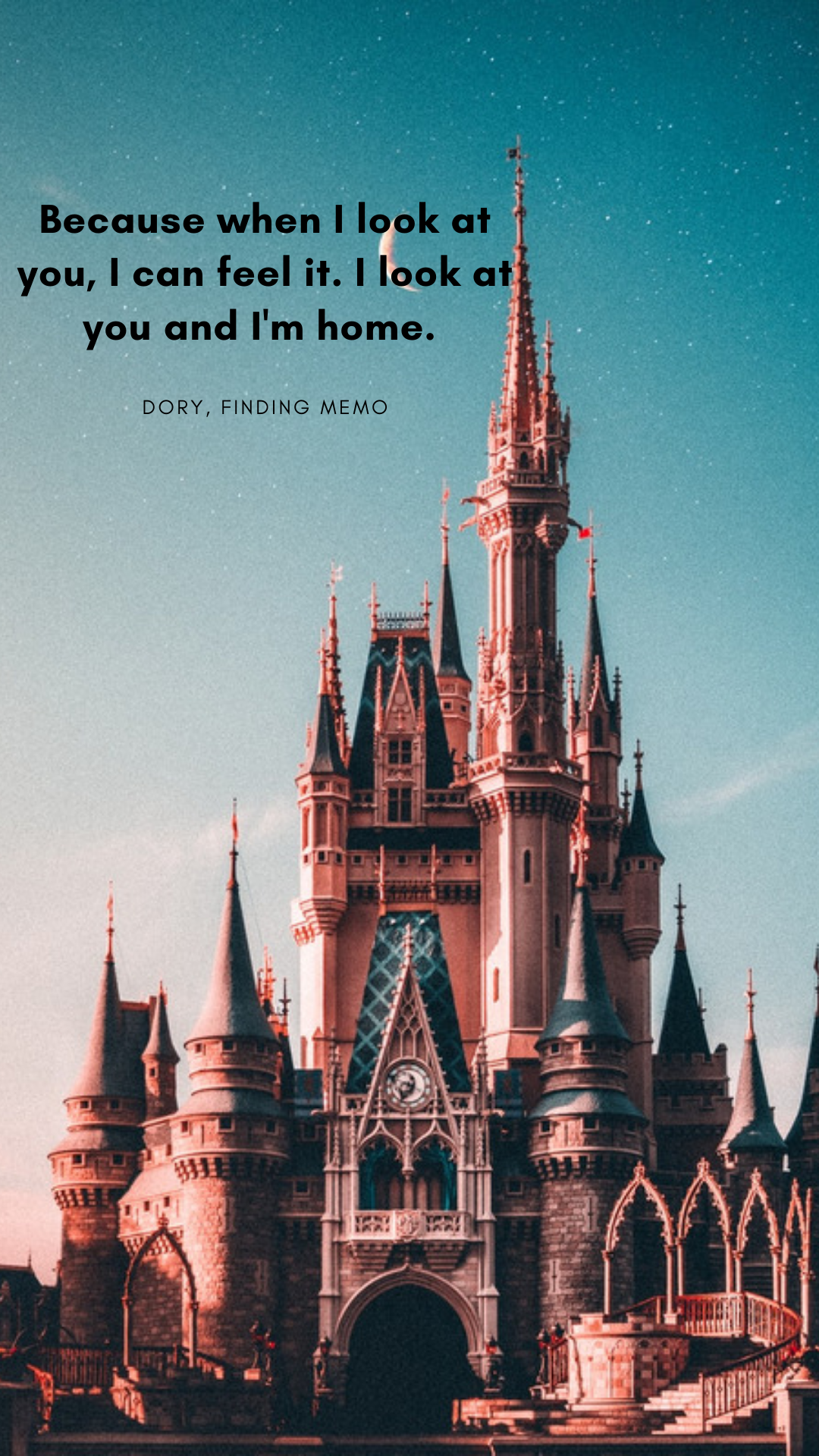 We're not crying, you're crying! This was a really poignant moment in Finding Nemo, and it'll be just as poignant on your wedding day.
"My dream wouldn't be complete without you in it." – Princess Tiana, The Princess and the Frog
Because your half makes all the highs and lows so much better, right?
"Now I'm in a whole new world with you." – Aladdin
You might not have a magic carpet or an adorable monkey, but you've got each other.
"For it is plain as anyone can see. We're simply meant to be"
–
The Nightmare Before Christmas
Reckon you and your other half are totally meant for each other? Then this is the Disney quote for you.
"Can you feel the love tonight?
– The
Lion King
A classic for good reason, this quote will definitely have your guests feeling the love on your wedding night.
"Love is putting someone else's needs before yours." – Olaf, Frozen
We don't know how Olaf got to be so wise, but he's hit the nail on the head here.
"Some people are worth melting for." – Olaf, Frozen
Another pearl of wisdom from our favourite snow man. We reckon this one's perfect for a winter wedding.
"Yes, you'll be in my heart. From this day on, now and forever more"
–
Tarzan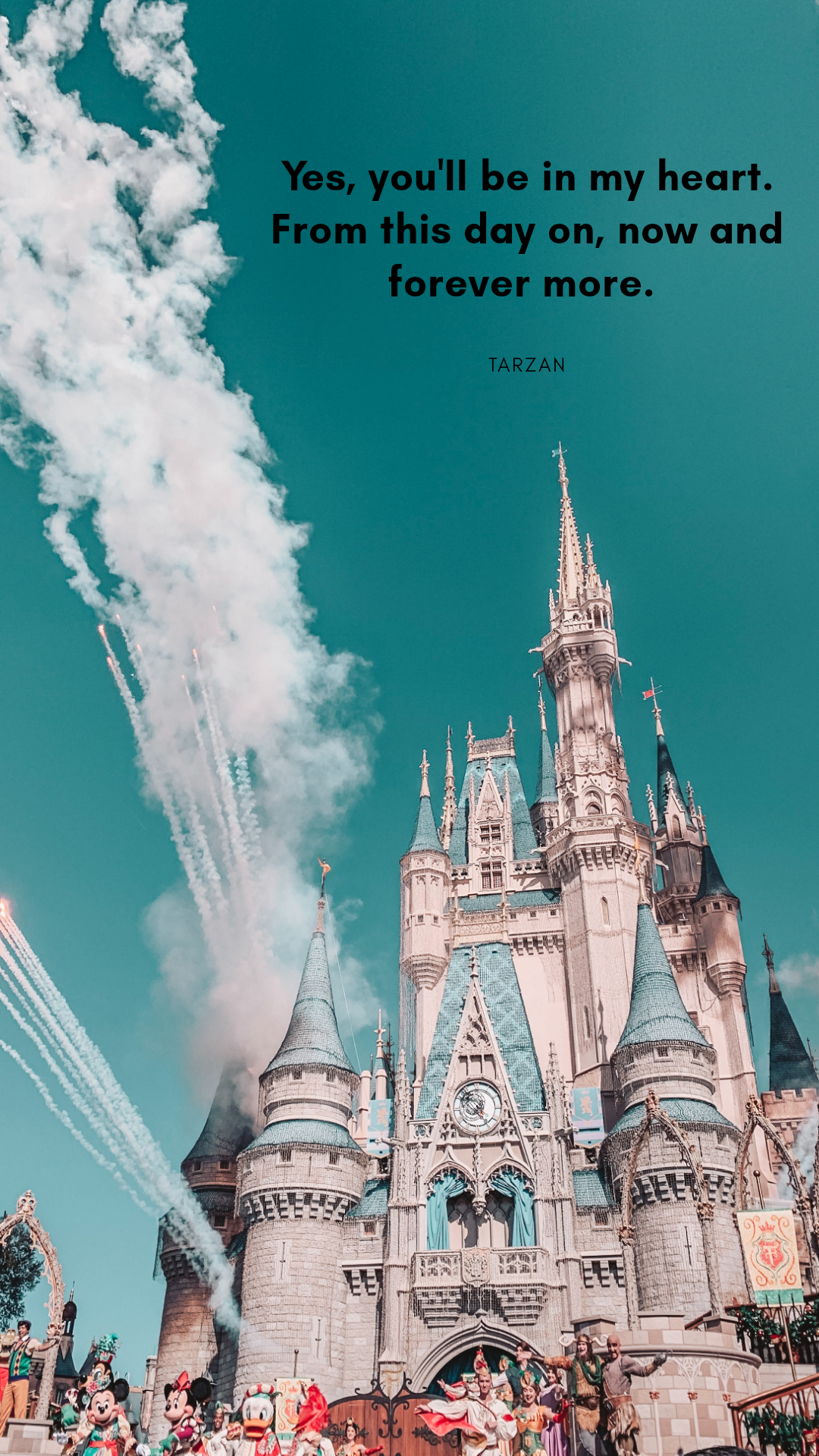 The perfect romantic quote if you've found the Tarzan to your Jane.
"So this is love. So this is what makes life divine." – Cinderella, Cinderella
A classic from Cinderella and she's not wrong.
"Any day spent with you is my favourite day. So, today is my new favourite day." — Pooh, Winnie the Pooh
Trust Winnie The Pooh to spell it out, this quote makes us feel as gooey as honey on the inside.
"You're mad. Bonkers. Off your head … But I'll tell you a secret, all of the best people are." — Alice, Alice in Wonderland

Reckon your partner is a little eccentric? This is the perfect way to say I love you, quirks and all.
"You've got a friend in me." — Toy Story
Did you sing that one? Yep, us too. What's a happy marriage without a solid friendship. 
"You are braver than you believe, stronger than you seem, and smarter than you think." — Christopher Robin, Winnie the Pooh
Think your partner can achieve anything they put their mind to? This is the wedding day quote for you.
"You're the best thing I never knew I needed"
–
The Princess And The Frog
The perfect quote for couples who stumbled upon the one they love. Aww.
Facebook Comments