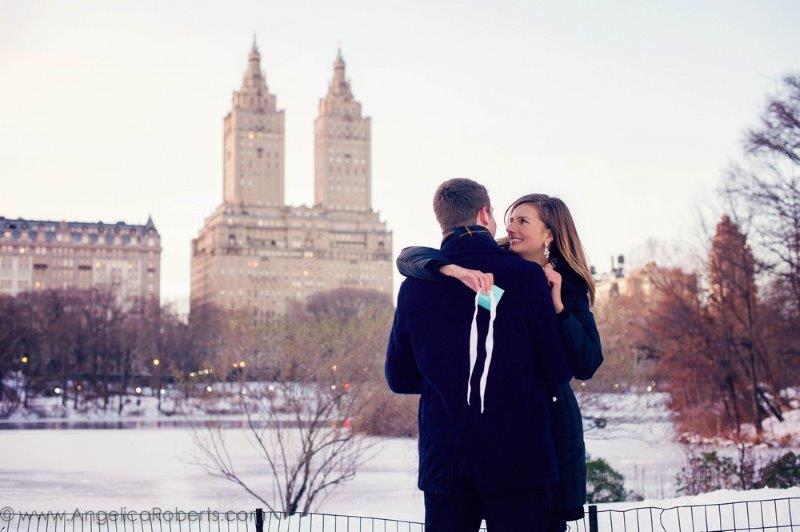 The Most Popular Places To Propose
When it comes to the proposal, finding the perfect location to pop the question is top of the list.
For some couples, the proposal will be somewhere special close to home, but for others finding the most beautiful, romantic setting to propose takes them further afield!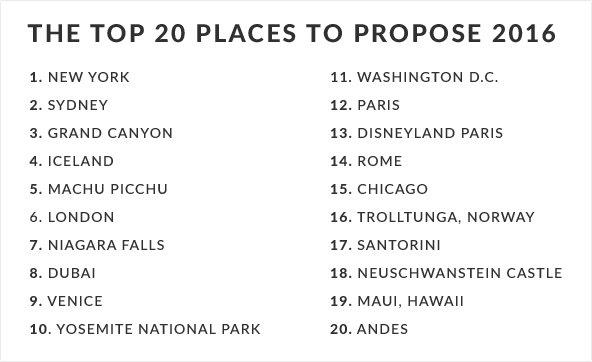 Avanti Jewellers have analysed 1000s of Instagram hashtags to find the Top 20 places to propose from 2016. Researchers explored 10,000 photos containing the hashtag's #shesaidyes #proposal #amazingproposal #beautifulproposal #ononeknee, cross-referencing any featured cities and locations before extrapolating the data, and combining it to one great definitive list. New York City, USA, with its blend of luxury, romance and excitement, takes the number one spot as the main location for proposals worldwide, whilst Sydney, Australia came in second place. Other major cities included Dubai in 8th place, Washington D.C in 11th, and Chicago in 15th.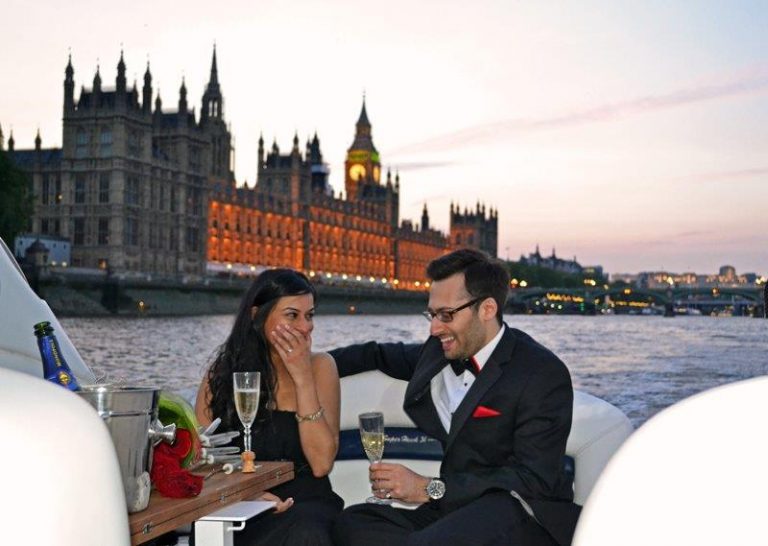 Surprisingly it seems Paris's reputation as the City of Love is on the decline, with London beating it to a higher spot on the list. Paris came in at 12th with London making 6th place – beating out other European romantic classics such as Venice, Rome and Santorini.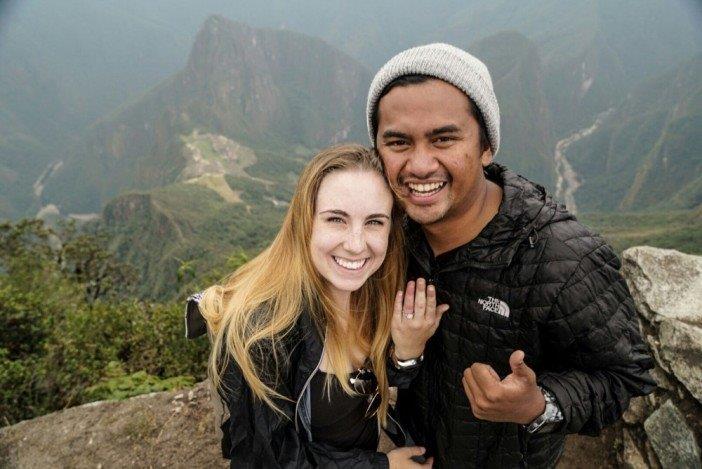 Outside of the cities, a large amount of natural landmarks made the list – the Grand Canyon in 3rd place, Machu Piccu in 5th and Trolltunga at 16th – suggesting perhaps a shift in proposals from cities towards more natural beauty spots across 2016. Niagara Falls, Yosemite Natural Park, and the Andes all made the list, reinforcing this trend.
Featured Image Credit: New York is the top spot for proposals