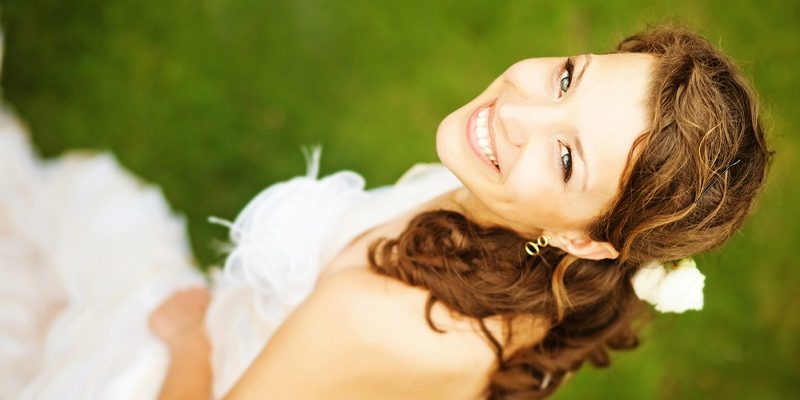 Pre-wedding teeth whitening
Pre-wedding teeth whitening – private dentist Dr PD Flanagan from O3 Dental gives WJ the lowdown on teeth whitening
What's involved?
The most effective method of whitening is done in the dental clinic on an annual basis. Your teeth can be whitened by up to six shades in an hour, depending on your personal preference. The treatment costs £495.
Dr Flanagan recommends that you have your teeth whitened two to three weeks before your wedding in case you have sensitivity afterwards. The good news is the treatment is not painful. While some people do experience sensitivity when drinking cold liquids, a desensitising agent can be used to reduce any feeling of discomfort.
First of all the dentist will paint your teeth with a hydrogen peroxide solution. Next a high intensity light is used to activate the gel's whitening effects. At 03 Dental Dr Flanagan uses the Phillips Zoom light activated whitening system. The treatment takes an hour, and you will be sent home with a set of custom-made trays and gel to maintain and boost the whiteness. Dr Flanagan says:
After treatment pores in the enamel are still open, so you need to be extra vigilant about food during the first week, coffee, tea, red wine – anything that will stain your wedding dress will stain your teeth.

On the night before your wedding day, give your teeth an extra-special clean and pop in the trays with the whitening gel. In the morning you will feel as bright and gleaming as your beautiful white dress."
Alternatively you can use custom-made trays at home to gradually whiten your teeth over about 10 days. That particular treatment costs £295.
These 'before' and 'after' photos show an 03 Dental patient before and after the tooth whitening treatment.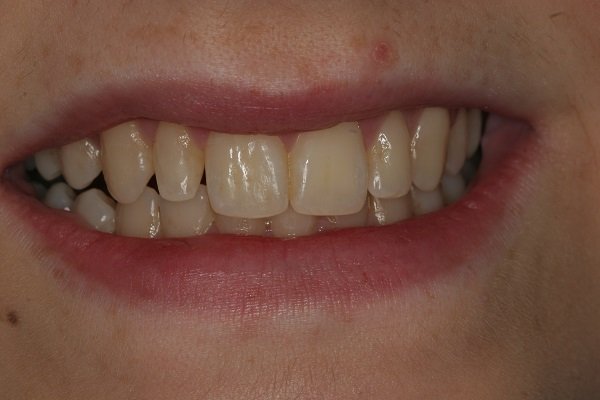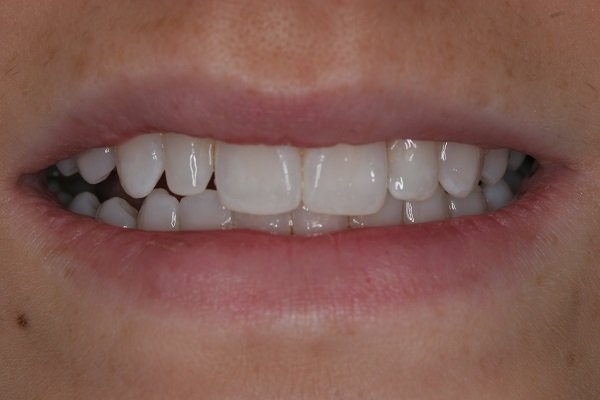 A message for grooms…
Dr Flanagan points out that the treatment is not just for brides; nowadays a fifth of all grooms get their teeth whitened prior to their nuptials. He says:
You will probably be photographed more on your wedding day than on any other occasion, which is why you should take the time to get your smile ready for the cameras. Keeping your teeth white gives you one more reason to smile on your special day."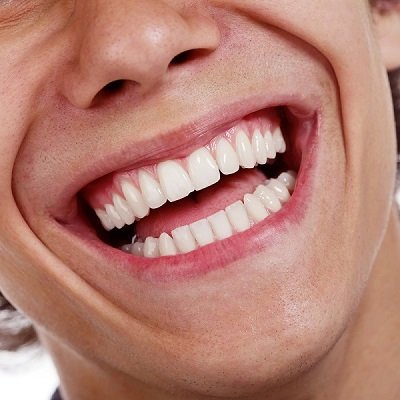 Why get your teeth whitened?
There are lots of reasons why grooms and brides to be to be are adding teeth whitening to wedding planning to-do lists. Dr Flanagan says taking steps to brighten your smile before the big day is every bit as important as choosing the perfect dress or wedding cake design, and will impact on your overall wedding experience. Here's why:
Photographers will Photoshop – videographers and guests won't; prepare for candid photos. The professional photographer will create a beautiful album, but the world's first impression of your wedding will be the Facebook and Instagram snaps taken by guests.
Meeting some in-laws and friends for the first time; the first thing they will notice, after your dress of course, will be your teeth. It might sound superficial, but judgements based on physical appearance are a reality. Show the in-laws that you take care of yourself and are someone who will take care of their beau.
Having gorgeous white teeth acts as a confidence boost that will keep you smiling all day long.
For more information on tooth whitening treatments contact 03 Dental's Belfast clinic on 02890 660008 or the Ballymena clinic on 02825 646999 , or visit: www.o3dental.com.