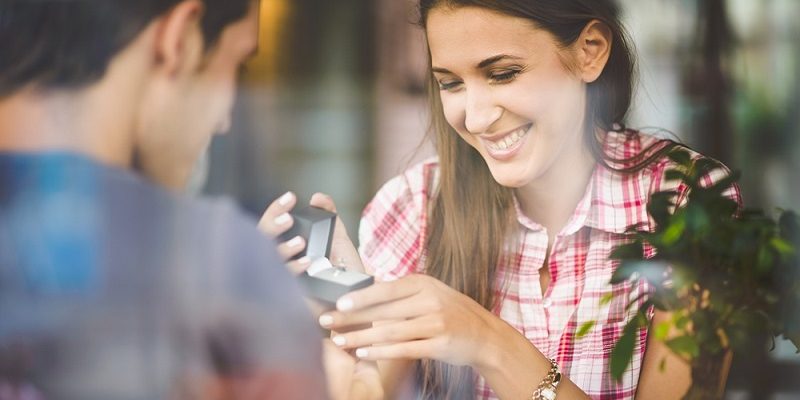 Proposal ideas – cheap engagement rings to propose with
Lots of ladies like to choose their own engagement ring, so what's a man to use to propose with? Read on…
While the majority of ladies would be thrilled by a surprise proposal, not so many are as keen on a surprise engagement ring and would prefer to help choose their own – after all they will have to wear it every day for the rest of their life.
Subtly suss out your other half and if you feel that she would prefer to pick her own engagement ring then you will need another one to propose with i.e. a promise ring.
Some guys have popped the question using a Haribo jelly sweet while others have used fake diamond rings. After all, there's no point in splashing too much cash if you are going straight to the jewellers to buy the 'real' engagement ring – provided she says yes of course!
Here's out top 12 inexpensive rings to propose with – in shops now!