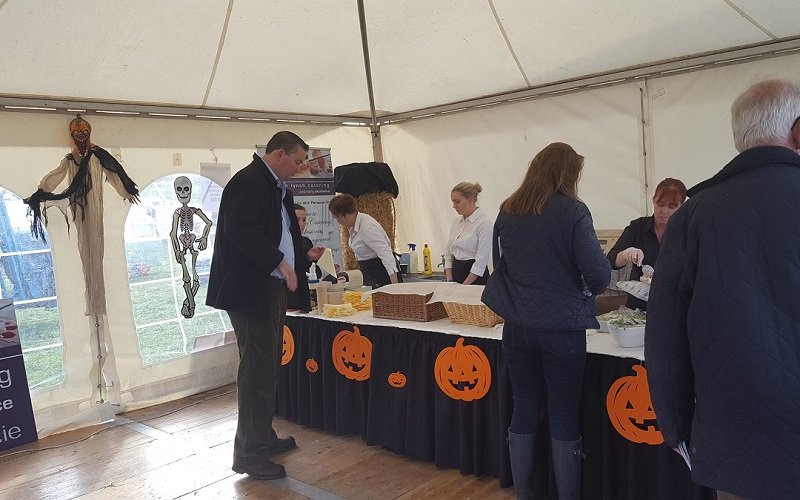 Quality cuisine from the Pigspit & BBQ Company
Delight your wedding guests with a feast like no other from the Pigspit & BBQ Company.
Pigspit.ie is a full-service wedding catering company, offering you and your guests an experience that delights the senses. The sight and aroma of the pig on a spit being cooked draws an excited crowd. They happily cater for indoor or outdoor functions. Their goal is to accommodate you and your venues specific requirements. A bbq spit roast offers the wow factor that will keep your guests talking long after the wedding is over.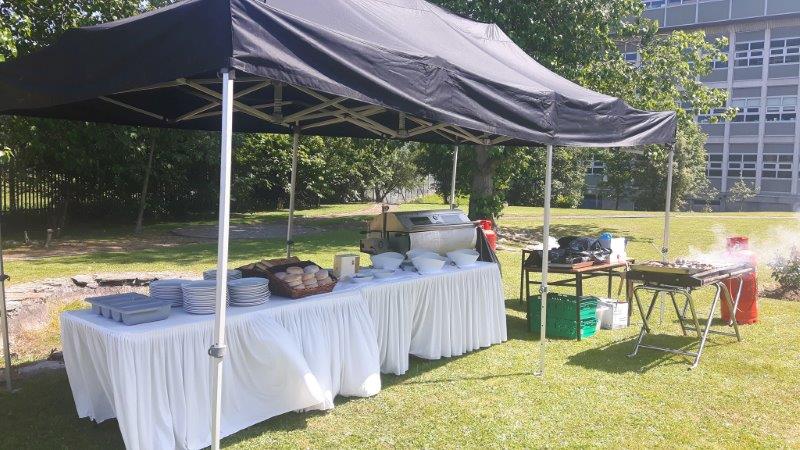 Jonathan Marry is a second generation Pig Farmer in Dowth, Drogheda, Co. Meath. He is now running the farm established by his Father Jack in the 1970's. It was while undertaking this daily visit to the creamery as a young man that Jack realised there was an over-supply of milk, this led him into pig farming. Over the next 40 years Jack became one of Ireland's most respected and influential pig farmers, pioneering many methods that improved quality and animal welfare.
Jonathan has continued in his father's footsteps since taking over the farm. Running the farm single handed for almost 10 years he has continued the Marry family tradition of hard work and ingenuity. A real passion for quality and pride in his produce led him to establish www.pigspit.ie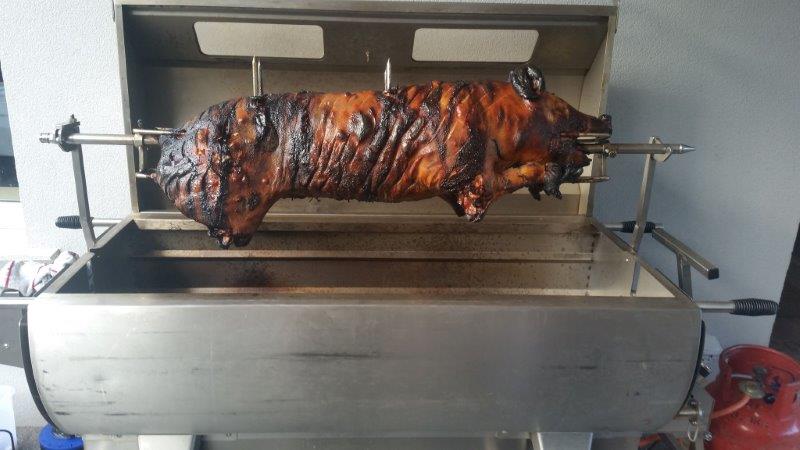 In 2015 Jonathan won the prestigious FBD "Young Farmer of the Year". This significant award recognised Jonathan's accomplishments on and off the farm since his father's passing in 2008. The rapid growth of www.pigspit.ie has demonstrated his passion for quality Irish pork and his ability to deliver this quality product from his farm to your fork. www.farmersjournal.ie
At pigspit.ie they cater for weddings, private functions, corporate events and much more. Our menus are tailored to your own specific needs; we plan and manage your event down to the finest details. We strive to create an event your guests will never forget by delivering sensational food, served with style.
For more information call Call +353 87 441 0410 or visit http://pigspit.ie/.