Real Irish Wedding – Ammara Haque & Zain Azhar
~ Real Life Wedding
August 2015. Ceremony at on 4th August at Clonskeagh Mosque, Dublin , followed by reception on 6th August at Trim Castle Hotel, and a second reception on 8th August at Westmanstown Golf Club, Dublin
Photography by Ala Buisir & Sania Faisal
The couple
Ammara and Zain, who are both from Pakistan found love in DCU. Coincidentally the pair both did the same university course, two years apart.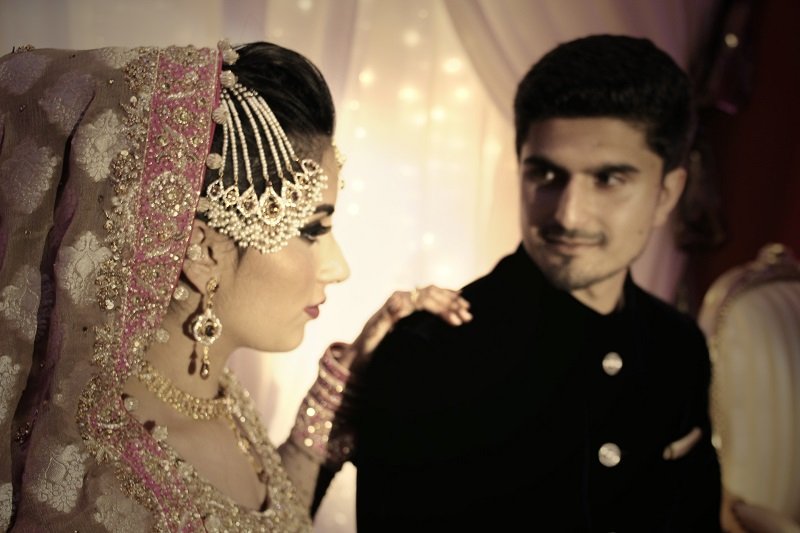 The proposal
"It's weird when people ask me this – because our culture works so different to what people are accustomed to," Ammara begins. "An official proposal never happened! We would just talk about marrying each other one day, most of the time jokingly and a while later this materialised into Zain going to my parents and so on."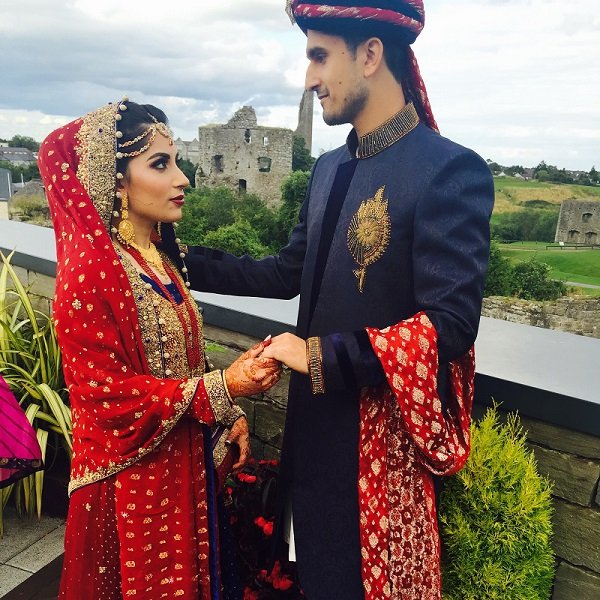 Venue
"For our first event the 'Shaadi' we thought it would be amazing to host it in a stereotypical Irish setting," Ammara explains. "We thought Trim Castle Hotel was the perfect choice to reflect this. For our second event the 'Walima', we needed a wedding venue that would host 400 people as well as permit bringing in our own chefs. Therefore, after a lot of research we found the Westmanstown Golf Club which could facilitate our requirements."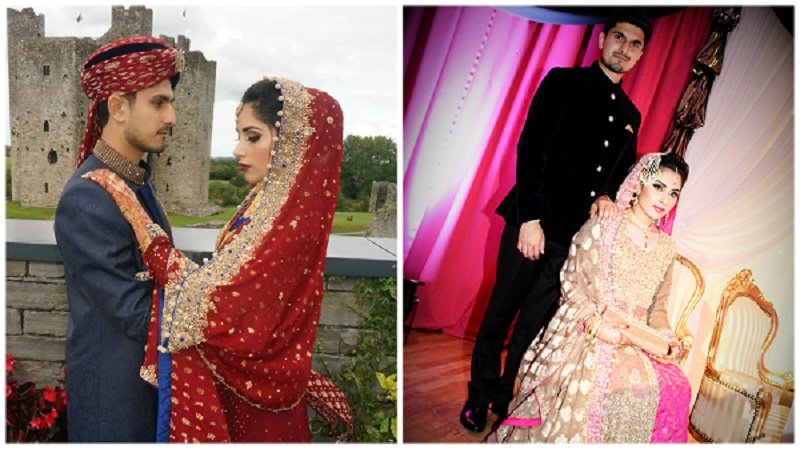 Wedding Dress
The bride wore couture, handmade outfits sourced from Pakistan. "My Shaadi dress was maroon and blue with antique gold embellishment," Ammara says, "traditionally for this event the bride wears a shade of red. For my Walima I had an outfit filled with gold embellishment with hints of fuchsia pink. Both wedding dresses were couture and handmade from a boutique called Makkah Bridal in Karachi. I loved both my outfits because I designed every detail of both of them, from the material, style to the colour.
Michelle Regazzoli Stone (MRS Makeup) did my makeup for both events. She's so talented and did such an unbelievable job. I was her first Pakistani bride she had worked on and she emulated what I asked for so well and precisely."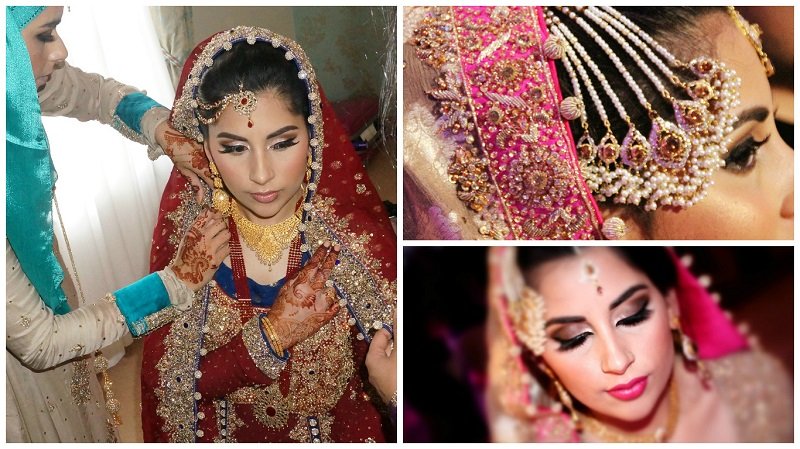 Groomswear
"On the Shaadi Zain wore a traditional Pakistani outfit called a Sherwani," Ammara explains. "For the Walima he wore an outfit called a Prince Suit, which is a mix of east-meets-west and very different to your normal suit and tie."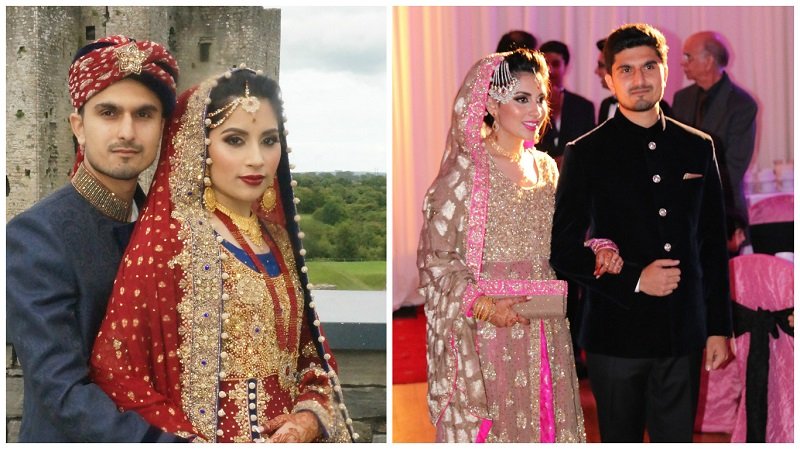 Bridesmaid's dress
"We don't actually do bridesmaids!" Ammara says.
Wedding cake
Munasabat Cakes created the four-tier wedding cake in flavours; fruit, vanilla, cinnamon and lemon. The cake was by Munasabat Cakes. "They did a fantastic job and made the exact cake I had in mind," Ammara says.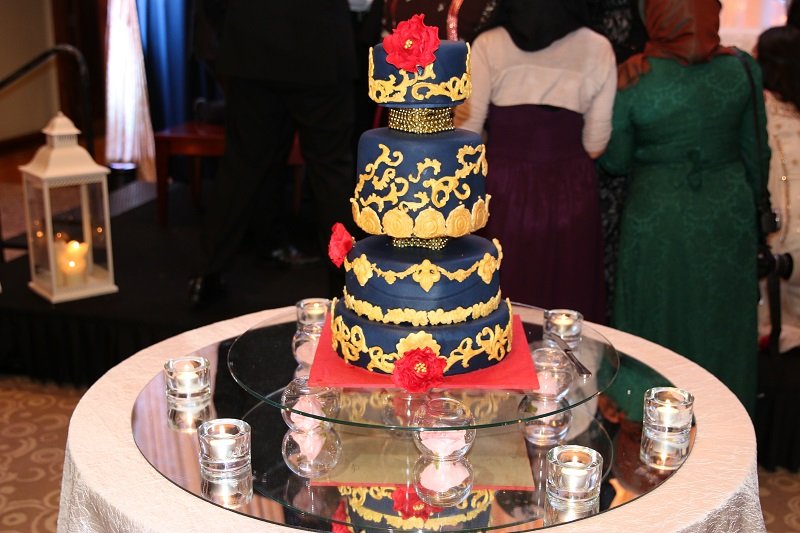 Favourite moment
Ammara: "Zain loved the entrance of the groom's side at the Shaadi. We had a traditional 'Dhol', sort of like massive drums, playing as the family and friends of the groom's side entered. I didn't have just one moment that I'd call my favourite; I thoroughly enjoyed both events!"