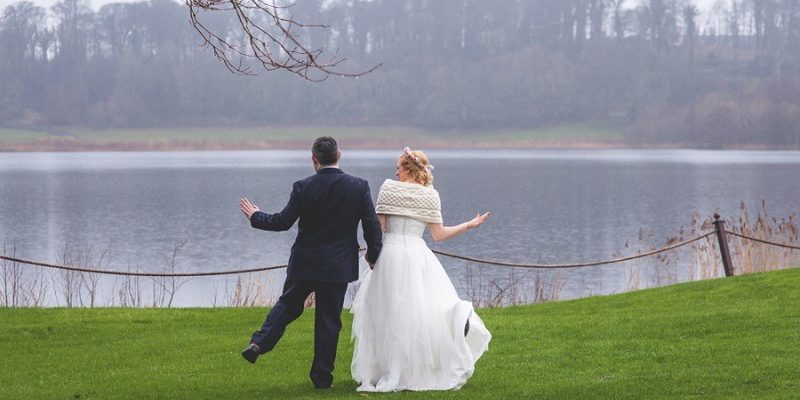 Real Irish Wedding – Lisa Kreitlow and Kenneth Tierney
~ Real Life Wedding
12 February 2016. Ceremony and reception at The Inn at Dromoland, Co. Clare.
This wonder bride wore superhero Converse and made her own wedding cake
Photography by Mrs Red Head
The couple
This German bride met her Co. Clare groom during a night out in Shannon. "I was working as an au pair in Bunratty, while Ken lived in Malta at the time," Lisa begins, "he came home for his Goddaughter's communion and we met on a night out. We both knew this was it pretty quickly. Although we had a long distance relationship for the first nine months the relationship got pretty serious after only a short time and within a few months we started talking about engagement, marriage and kids."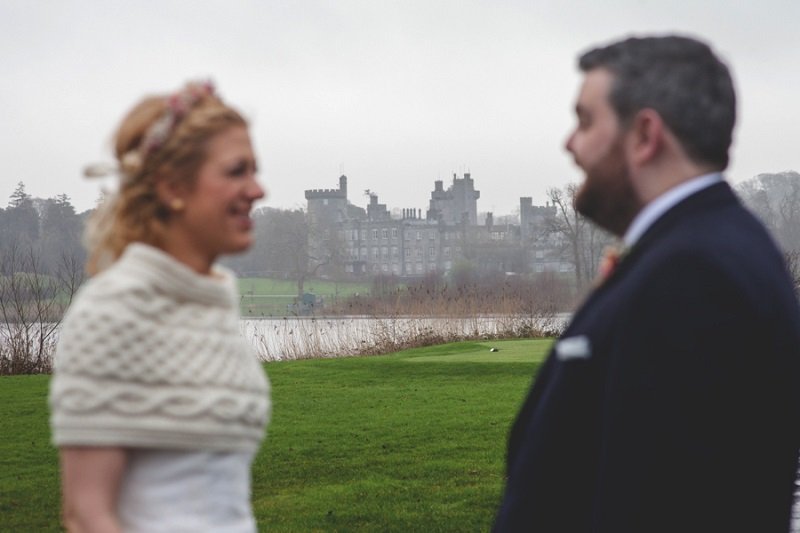 The proposal
"Ken proposed at home catching me in one of my most typical moments; wearing tracksuit pants and a hoodie," Lisa recalls, "it was perfect though!"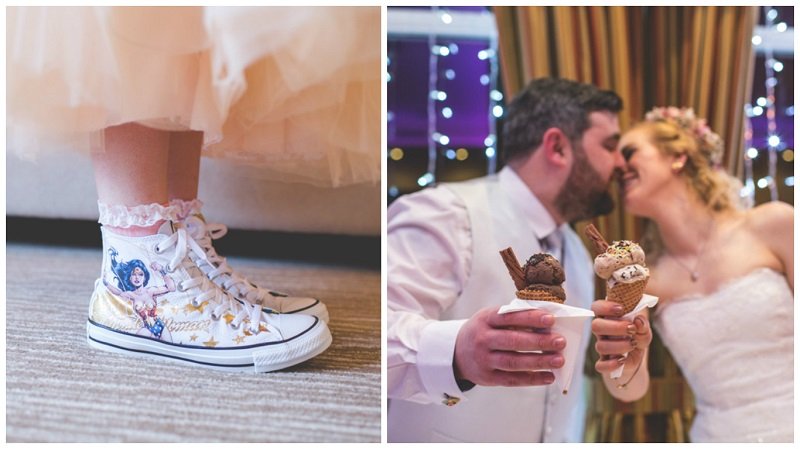 Venue
"The Inn at Dromoland is our local hotel – we live just across the road and are always extremely happy with their service and staff," Lisa says. "They accommodated all of our requests and quirkiness and we couldn't have asked for any more."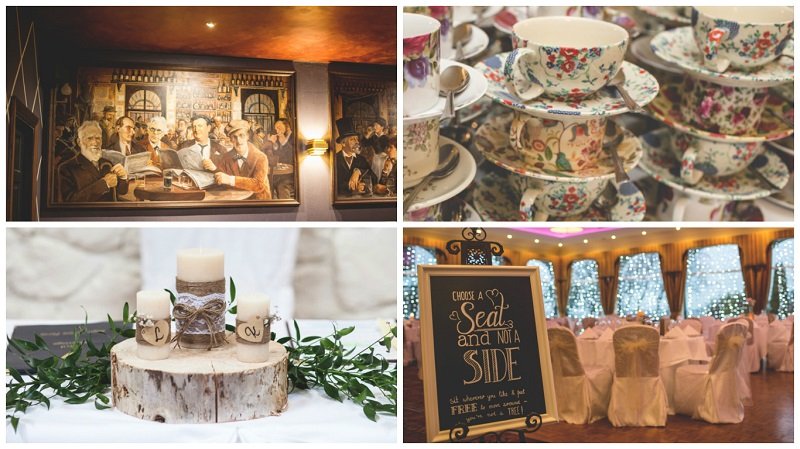 Theme
"We're quite down to earth and love nature so our wedding had a lot of DIY elements and a subtle fairytale woodland theme with lots of timber, pastel colors and wild flowers," Lisa explains. "Our photographer Olga was a great addition to our wedding. You can feel her love for her work, her appreciation for everything beautiful and her enthusiasm for art."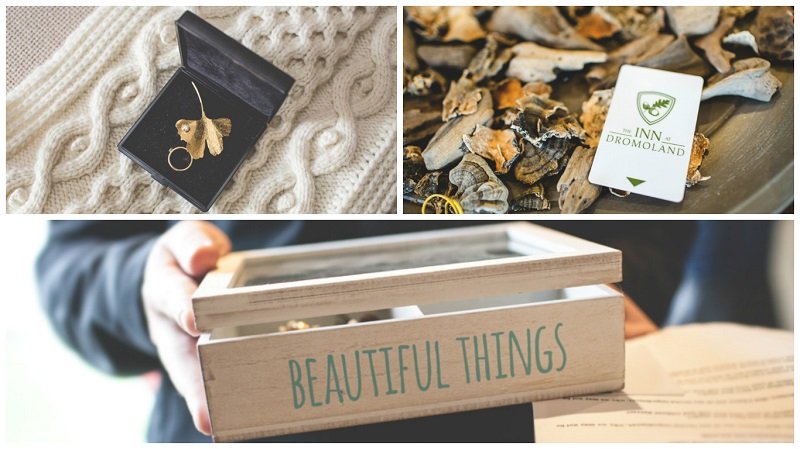 Dress
Lisa bought her Lilly wedding dress from the Bridal Outlet in Germany. "At the time I only liked the skirt so the top part had lots of alterations done once I was back in Ireland by Andre's Master Tailors in Ennis – I'd highly recommend him," Lisa says. "In the end it turned out exactly the way I had envisioned. My wedding shoes were white and gold WonderWoman Converse. I'm hopeless on heels and knew from the start that I'd wear flats. I have a huge thing going for WonderWoman and ran the Dublin Marathon dressed up as WonderWoman last year to raise funds for the Make A Wish Foundation. Also Ken's first Christmas present for me was Batman Converse, so it kind of had a connection to our relationship."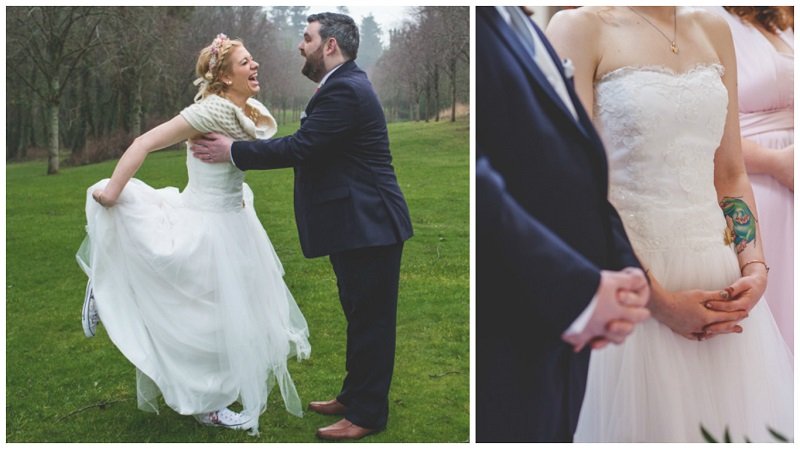 Groomswear
The grooms got their suits in Club Dangan, Ennis. "It had been one of Ken's Dad's favorite shops before he passed away," Lisa says, "and it happened that Ken won a draw to get the suits for free… destiny?"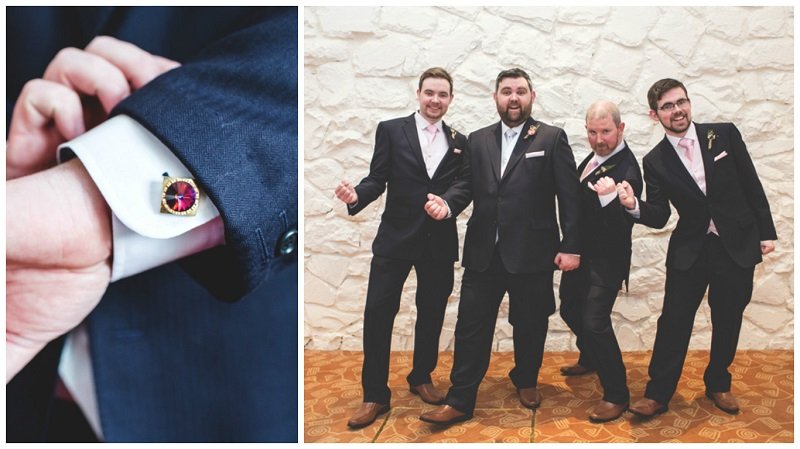 The bridesmaids
"The bridesmaid were told to 'wear whatever they like', as long as it fit the light pink/blush colour scheme," Lisa says. "Each girl is so individual and special – we didn't want to dress them up in something that wasn't completely them. They chose their dresses on their own to represent their own style and individuality and the result was a beautiful mixture of different dresses that went so well together!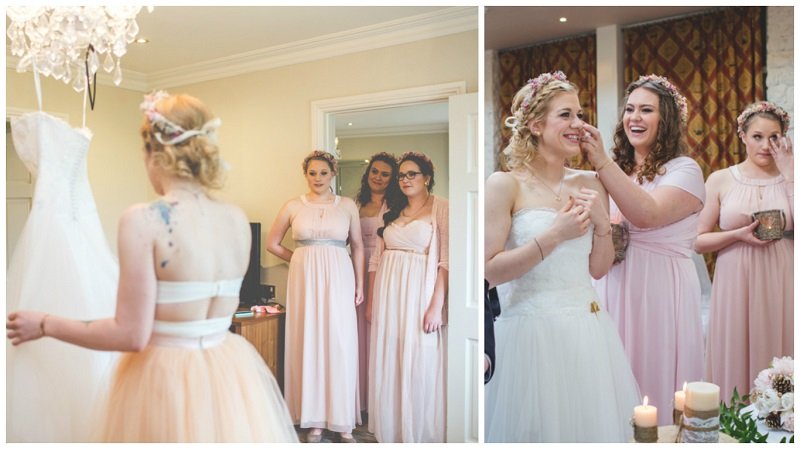 Wedding flowers
The talented bride made her own bouquet which featured a mix of of peonies, pine cones and baubles. "I wanted a fairy-tale bouquet and I didn't trust anyone else with my vision, so I got the hot glue gun going and started my DIY project," Lisa recalls. "The buttonholes for the groom and groomsmen were also made by me, while our beautiful flower crowns were handmade by Folky Dokey to fit the overall theme of the wedding. All table decorations and centre pieces were supplied by Grace Events – we loved the earthy feel of the wooden bases and Louise did a brilliant job."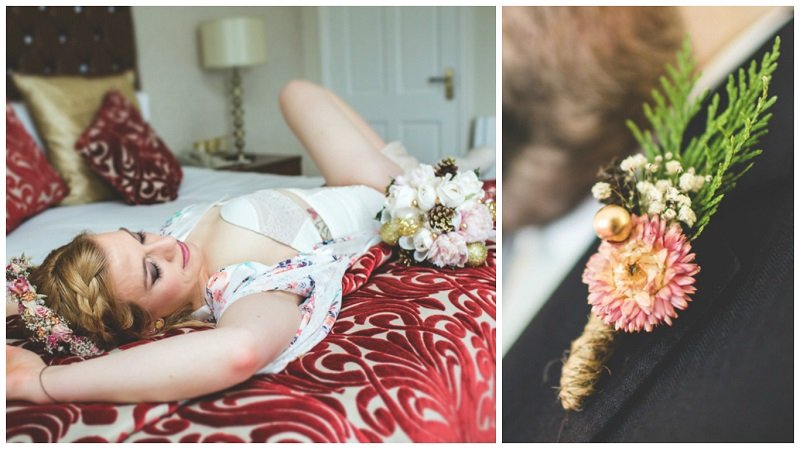 Wedding cake
"Our wedding cake was a rich, flavourful gingerbread sponge with peanut butter icing, chocolate sauce and toffee popcorn topping – I take great pride in saying I made it myself and it was the loveliest cake I ever eaten in my life," enthuses Lisa.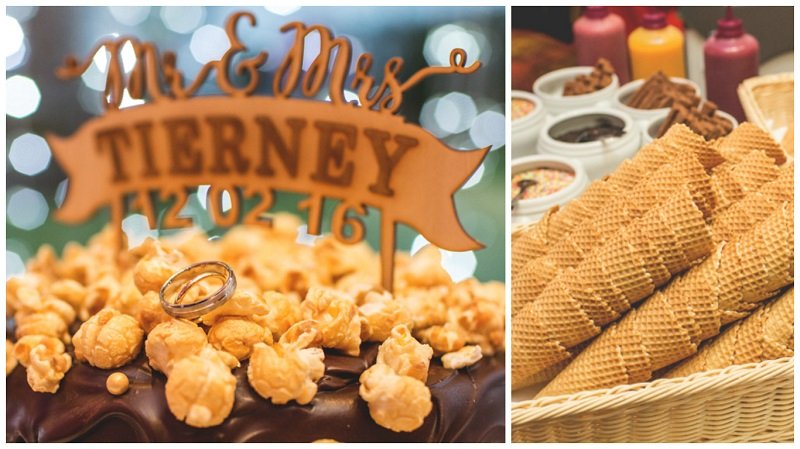 Favourite moment
Lisa and Kenneth: "Our personal vows were definitely the highlight of our day as they were so meaningful and special to us. The ice cream buffet cannot remain unmentioned – it was fabulous!"